All Hallow's Eve brings movies for all ages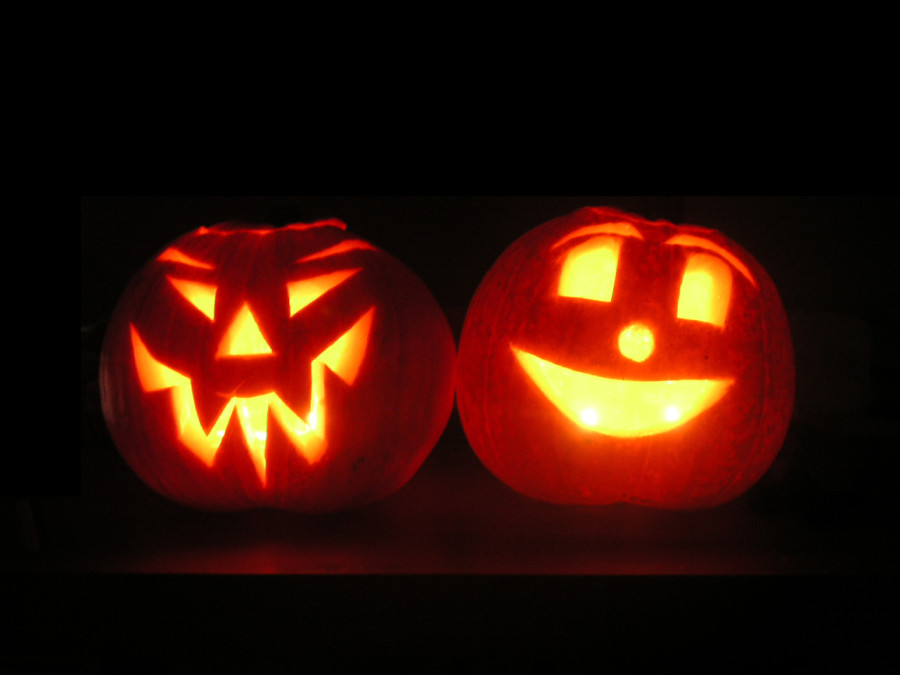 From creaky doors to bone-chilling music, nail-biting movies have viewers ready for Halloween. Adults can take chilling pleasure in watching the following films.
Director John Carpenter introduced  the notorious psychopath Michael Myers, who breaks out of a mental institution after stabbing his sister to death, in "Halloween."
The "Freddy vs. Jason" franchise highlights the rivalry between the infamous Freddy Krueger, ruler of nightmares, and Jason Voorhees, the demented, hockey-masked killer. Instead of killing teenagers, these menacing monsters fight to the death.
Nineteen eighty-two's "Poltergeist" is the classic horror movie with sinister ghosts that haunt a family and especially the daughter. The movie brings a variety of scares and never-ending anxiety. See if you'll watch television alone!
"The Haunting," produced in 1963, features a small group of people in a haunted mansion for science research until one of the women experiences eerie disturbances. Watch this and you'll never sleep with your hands outside your blanket again!
The classic "Psycho" tells of a murderous son and mother who kill unsuspecting motel customers.Fused with dramatic irony, "Psycho" will dare viewers to shower with no one else in the house.
Thought by many to be the most terrifying movie of 1973, "The Exorcist" is the story of a teenage girl possessed by a malevolent entity. Filled with horror and gore, "The Exorcist "is a horror-filled movie that forces one to think about the essence of fright and the existence of the devil.
"Dead Silence," featuring the legend of Mary Shaw, tells of a ventriloquist who kills its victims when they scream. Directed by James Wan, "Dead Silence" reinforces the fear that many have of dolls and being alone.
"Insidious," an on-going horror series, features a family tormented by an unknown entity that traps the child in a realm called The Further. "Insidious" will make viewers think twice about staying home alone.
Although originally meant for adult viewers, Halloween films are also popular with younger audiences.
"Hocus Pocus" features three resurrected witches who attempt to achieve their goal of immortality. With the help of an immortal cat, two teenagers and a young girl hurry to stop the witches before it's too late.
"The Nightmare before Christmas" by Tim Burton introduces Jack Skellington, pumpkin king of Halloween town, and his plan to change Halloween into Christmas. However, things do not go quite as planned and Jack must turn to his friends for help.
The hauntingly beautiful "Corpse Bride" highlights a groom, Victor Van Dort, who accidentally recites his wedding vows to a dead bride. Betrothed to one and accidentally married to another, Victor must choose his bride in order to save himself and those he loves.
Known for its lovable ghost, "Casper" features a young girl befriending a ghost after moving into a seemingly abandoned house.
"Halloweentown" presents a girl discovering she is a witch who then  secretly travels to a town filled with goblins, witches and many other Halloween characters. However, a dark force lingers over the town with plans to steal the Halloweentown lights.
Filled with goosebumps and a scary legend, "The Haunting Hour: Don't think About It," tells of a teenage girl who accidentally unleashes a monster from a story book. To save her brother, she and an unlikely ally journey to the monster's cave to permanently get rid of the monster.
"Monster House" promotes three teens who pursue an eerie neighbor on the night of Halloween. They discover that the neighbor's house is a ferocious monster that will stop at nothing to devour those who dare to approach it.
"Scary Godmother: Halloween Spooktacular" is a fun, adventurous movie that follows Hannah who discovers a hidden Halloween world and befriends many Halloween characters. With the help of her new friends, Hannah plans to get back at her cousin Jimmy, who locked her in an abandoned house.
Last but not least, "Scooby Doo and the Goblin King" highlights Shaggy and Scooby entering the underworld in order to save Fred, Daphne and Velma, who were transformed into Halloween ghouls. A fun cartoon adventure for all!
While viewers can enjoy the dark, twisted side of Halloween, other movies capture the essence of All Hallow's Eve with their spooky storylines, unexpected turn of events and a great time for all.
About the Writer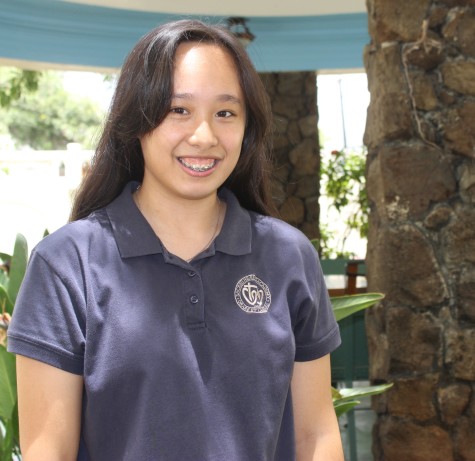 Mariko Galton, Entertainment Editor, Reporter
Mariko Galton is a junior and third-year member of Ka Leo. Outside of school, Mariko is part of Saint Louis School's JROTC program. In her free time,...