Playlist to warm your heart
The best way to invoke feelings, good or bad, is through music. Music can be one of the only things that people have in common; it helps people through their worst days and rejoices in the greatest moments of their lives, too. Then there's the feeling of love. Oftentimes, the warmth of being in love comes simply from hearing someone's voice in a song. No matter what reason you have for listening to music, it is one of the most powerful feeling-invoking arts in the world. 
For this article, I will share five songs to give you that overall warm feeling of being in love! 
"

Nothing" by Bruno Major 
If you are looking to feel butterflies in your heart, just from a song, "Nothing" by Bruno Major is the song for you. His voice really makes you feel as if you are right next to him. His descriptive lyrics transports you to him. With a voice so comforting, you immediately calm down. My favorite lyrics are, "And there's nothing, like doing nothing, with you." You can't help but feel like you're in love, and I think that's the best feeling you can have. 
"Old Love" by Yuji and Putri Dahlia 
"Old Love" by Yuji and Putri Dahlia is so beautiful. Not only can you feel warmth from this song but also the coherency of their voices blending together. The lyrics make you feel their love from miles away. My favorite lyric from this song is, "When I'm with you, it's like deja vu, I realize dreams really come true." Not only can this song invoke feelings of joyful memories, but it also calms you, too. I usually listen to this song when I'm doing work or walking around alone, since it brings a sense of comfort that's often difficult for me to find. 
"You Send Me Swingin" by Mint Condition 
Songs that instantly put you in a good mood, while making you feel like dancing, are always amazing. "You Send Me Swingin" by Mint Condition is an example of that. Its catchy verses and its background music is so uplifting, you cannot help but smile. The song really is a good song to have in rotation on your playlist. My favorite part of this song is, "Everyday that passes, my heart swings closer to you." It's just an overall feel-good song! 
"Best Part" by Daniel Caesar (feat. H.E.R) 
Duets have really evolved throughout the years, and the most calming duo I've listened to is "Best Part." The song includes an acoustic guitar background that soothes your soul. My favorite part from the song is, "You know that I see it, I know you're a star. Wherever you go I'll follow, no matter how far." If you are someone who enjoys R&B love songs, then I recommend this on your playlist.
"Give You the World" by Steve Lacy 
Steve Lacy has grown in popularity, and this song has been a big part in his success. Lacy explains how he loves a girl so much he would "give her the world." The only thing you can really think about while listening to this is, "I hope someone can love me like that someday." He talks about how, despite the struggles in a relationship, she will still be his number one. Not only are his lyrics mesmerizing, but the background music is so captivating. It includes vibrational sounds, guitar and some orchestra as well. This song really leaves you smiling.
The best part about love songs is that they can make you feel intense emotions, happiness and even sadness. They tell you how others should treat you better, or how to relate your feelings toward a significant other. Either way, love songs have taught me a lot, and I hope you enjoy these songs as much as I do.
View Comments(1)
About the Contributor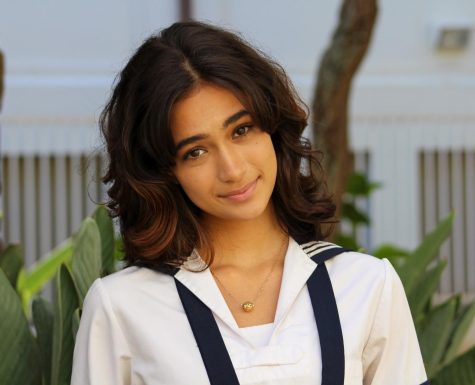 Keira Wheeler, Reporter
Keira is a second-year Journalism student and a sophomore at the Academy. She hopes that she can use her love of writing to keep others informed on important...