5 best songs/types to include in a mental health playlist and why
When understanding the all new high, as mentioned in my previous article, about levels of anxiety and depression in teens all over the world, it is even more imperative we figure out easy and on-hand solutions to help cope. What better way to do that than with music?
Music is something that is easily accessible and can be a stress reduction too for those who need it. As such, building a playlist focused solely on songs that inspire, uplift, calm and more can bring about great changes in mental health.
Music has always had a profound effect on both one's emotions and physical well-being. As noted in an article by the University of Nevada, Reno (UNR), "Faster music can make you feel more alert and concentrate better. Upbeat music can make you feel more optimistic and positive about life. A slower tempo can quiet your mind and relax your muscles, making you feel soothed while releasing the stress of the day."
Music therapy research
Interestingly enough, this is not a new discovery. In fact, this use of music has been around since the 1990's. According to an article written by Madelyn Chung, "Professionals have been using music to treat emotional and physical issues since the mid-1990's, when psychotherapists used it in their practices."
This is not all that surprising, as the same article from the UNR also mentioned something interesting. Current findings indicate that music around 60 beats per minute can cause the brain to sync with the beat causing alpha brain waves. These brain waves are what is present in our brains when we are relaxed and conscious.
In a similar article written by Mary Parkinson for Wellington Music Therapy, she states that, "Studies show an increase in dopamine when the brain is exposed to music. Dopamine is the neurotransmitter associated with euphoria, bliss, motivation and concentration. In this sense, music is an ideal form of self-care; beneficial for both our spirit and our body."
Even researchers at Stanford University noted that listening to music seems to be able to change brain functioning to the same extent as medication, as noted by UNR. This is not as crazy as it may seem.
In a study documented by Darcy DeLoach Walworth in her journal published in the Journal of Music Therapy, 90 individuals were split into three groups: those not listening to music, those listening to preferred music and those listening to music specifically used to calm. The groups were tested to investigate the differences of experimentally-induced anxiety levels. This basically answers whether or not music can really reduce anxiety in stressful situations, and if so, which type.
The study came out with very positive results. There was no real difference between the two groups that did listen to music, but as noted in the journal, "Subjects listening to music, both songs chosen by the experimenter and subject selected songs, showed significantly less anxiety than subjects not listening to music." This goes to show exactly how making these kinds of playlists can really help one's mental health!
Playlist making 101
So, how exactly do you make a mental health wellness playlist? Parkinson talks about just that in her article underlining that the most important thing to remember is that intention is essential when constructing a mental wellness playlist. Different music will evoke different emotions as mentioned earlier, so it's important to understand how you want to feel when listening to this playlist.
Once you have found that intention, you utilize something known as the iso-principle. When working with clients, music therapists utilize the iso-principle to help the client make a playlist that starts off with songs that match the client's current mood. This helps them feel heard and validated. Then, they move on to songs that reflect the client's desired mood, so that as the client listens, they will slowly begin to experience a gradual shift in emotion.
Now, I am sure many people are not currently working with a music therapist and would still like to enjoy the perks of such an amazing process. As such, there are articles like "Music for self care: Listening to music with intention" by Jill Hedican that provides six simple steps to creating your first-ever mental health playlist.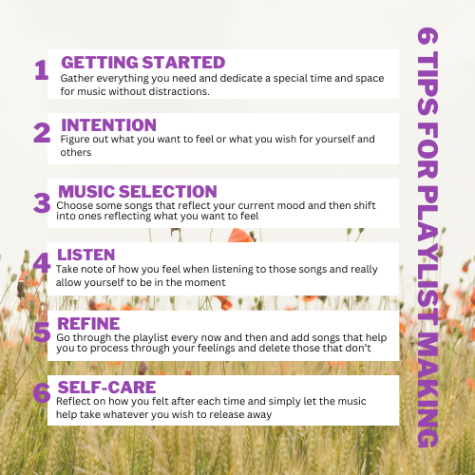 It is also important to remember that when choosing the songs you would like to use, you must like the music you are listening to, and it must relax you. If you force yourself to listen to songs that do neither of these, you could actually increase the negative emotions you are feeling and do the exact opposite of what you want.
5 best songs (or types) for starters
To help you out even more, here are five songs that you should definitely include in your first-ever mental health playlist and why.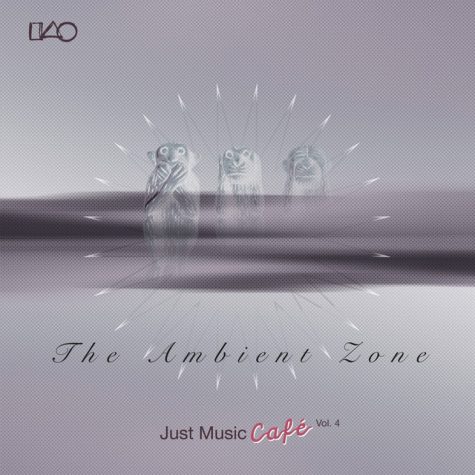 "

Weightless

" by Marconi Union
"Weightless" by Marconi Union has been recognized as one of the best songs to help listeners relax and help with anxiety. In an article about this song by Roisin O'Conner, he mentions a new study by U.S. researchers. This study revealed that playing the "world's most relaxing song" before surgery could be just as beneficial for calming a patient's nerves as medication. Patients in this study were either given the drug midazolam or played this song for three minutes, while being numbed with anesthetic. It was reported that the song performed as well as a sedative.
According to Mindlab International, the group behind the research, the power of this song is outstanding compared to any other song they have previously tested. In fact, "Weightless" induces a 65% reduction in anxiety.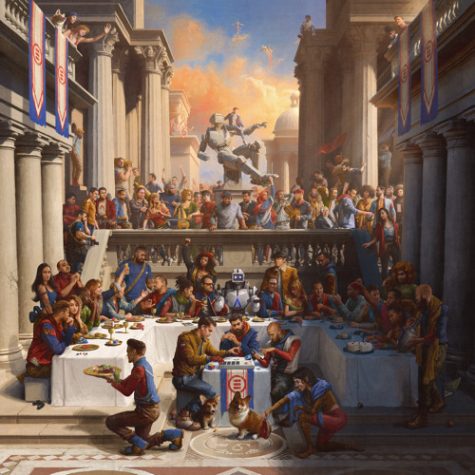 "

1-800-273-8255

" by Logic feat. Alessia Cara and Khalid
"1-800-273-8255" was a song titled after the suicide prevention hotline, which addresses the severity of suicidal thoughts and how someone might feel when experiencing them. Songs like "1-800-273-8255," which are based on a specific mental health issue theme, can be really good to listen to when you are going through a similar situation. You will feel heard and supported and have the chance to realize that you are not alone and support is available.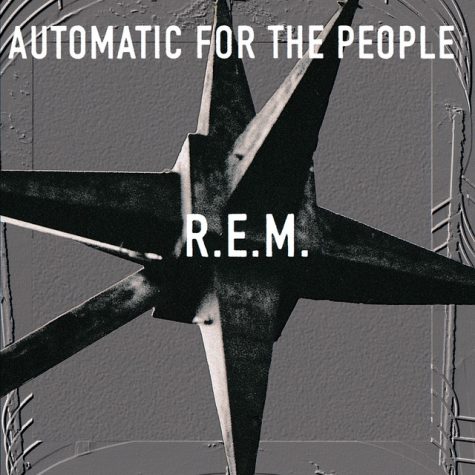 "

Everybody Hurts

" by R.E.M.
"Everybody Hurts" by R.E.M. is literally the best song to cry to after it was named the saddest song of all time, thanks to a poll of 2,000 music lovers. Author Martin Winter wrote an article on the process of this OnePoll survey stating, "The research was commissioned by ear care brand Earex, which has teamed up with Professor Robert Till, a professor of music at the University of Huddersfield and Chair of the International Association for the Study of Popular Music."
If you ever are feeling sad and just need a good cry to start off your playlist before transitioning into happy or motivated, definitely use "Everybody Hurts."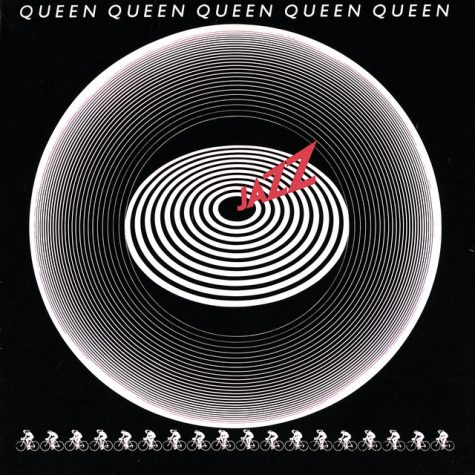 "

Don't Stop Me Now

" by Queen
Alongside songs like "Dancing Queen" by ABBA, and "Walking on Sunshine" by Katrina And The Waves, Queen's "Don't Stop Me Now" has been labeled as the happiest songs ever recorded in the same poll documented by Winter. As such, those could be a good few happy songs to transition to in your playlist if you might want to go from happy to motivated!
"

I Will Survive

" by Gloria Gaynor
In the same poll mentioned above, "I Will Survive" was picked alongside Survivor's "Eye of the Tiger" and Elton John's "I'm Still Standing," as the ultimate motivation tracks. Great tracks to listen to in getting yourself moving and working!
It is so incredibly important to remember that whatever you may be feeling at any moment is valid. You are seen and heard, and music is a great way to express that. In Chung's article, she interviewed Sheila Lee, a certified music therapist who said, "When words are unavailable, music is there as a powerful form of self-expression and communication."
So, don't be afraid to start making that first mental health playlist and work towards reaching a better place!
View Comments (3)
About the Contributor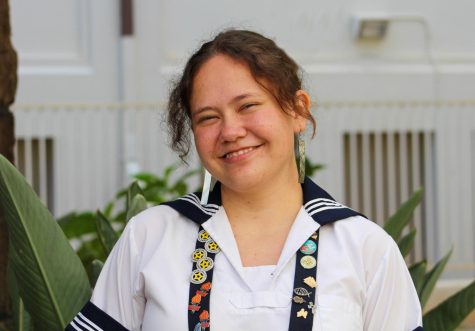 Abigail Walker, Reporter
Abigail is a first-year journalism student in her senior year. During this year, she hopes to learn more about the role of a journalist and become the...