Academy Spotlight: The Eco Club
Rebecca Meyer, Features and Sports Editor, Reporter
December 13, 2018 • No Comments
In the spirit of the holidays, November and December are often celebrated as a time to be thankful for those around you. Putting a twist on what to be thankful for, Sacred Hearts Academy's Eco Club recently organized a beach clean-up as a way to give back to the Earth and show appreciation for the beauty nature has to offer us. "We decided to do a beach clean-up because it was the one thing we knew that locals could unite on," Eco Club member Kalei Downey-Silva said. "We take pride in our island, especially our beaches; therefore, it is our responsibility to keep them clean." The Eco Club was initially started by juniors Downey-Silva, Chloe Onato, Jozette Barios and Geralynne Baria. "During summer school, the four of us would hang out after class, and we'd usually just sit and talk on the red tables (and) one of the topics that came up in our daily discussions was how much trash there is everywhere," Onato said. "We started talking about how we should do something about it, and we realized our school doesn't have any club that really applies to what we wanted to do. We got the idea to create one." The Eco Club was not the only Academy club set on cleaning the shores of Bellows Beach in Waimanalo. They were joined by the Learning Across Borders (LAB) Club and Pacific and Asian Affairs Council (PAAC). "We spent a good four hours at the beach, which seemed to pass by quickly since we had the help of the LAB and PAAC clubs," Downey-Silva said. The club plans to put themselves in the public eye by organizing future beach clean-ups at more frequented locations such as, Waikiki and Ala Moana beaches. "Litter is something that mother nature can't overcome by itself, especially with all of the environmental threats that have been taking place in our world lately," Downey-Silva said. "Hopefully with this service participants were able to see how damaging our thoughtless actions could be not only to the earth but to us."
Noe Nekotani, Opinions and Blog Editor, Reporter
September 24, 2018 • 1 Comment
From shoyu mango ice cream to ume sorbets, local dessert delights can be found at 8½ Desserts on Waialae Avenue. The five-star shop specializes in ice cream-based dishes, such as ice cream pies and ice cream sandwiches. With local favorites, such as watermelon pie and mango shoyu ice cream, the shop is known for its unique and local flavor selections. Robert Borling, the owner of the establishment, thought of the idea to use local flavors and unique toppings such as furikake, soy sauce and recently a large toasted marshmallow. The local shop has also been featured on Thrillest's "31 Best Ice Cream Shops in America." Senior Martha Nicholas was a part of the group of Ka Leo students that visited the shop. "I ordered the Peanut Butter ice cream, the owner was very friendly and the store was cozy," Nicholas said. 8½ Desserts is open from 12:30 p.m. to 8:00 p.m. from Tuesday to Thursday. On Fridays, they are open until 10:30 p.m. Store hours during the weekend are 11:30 a.m. to 8:00 p.m. on Saturdays and 12:30 p.m. to 6:00 p.m. on Sundays. The store is located on 3434 Waialae Avenue. For more information visit their website at http://www.8halfdesserts.com/.
Introducing the student council of 2018-2019
Rebecca Meyer, Features and Sports Editor, Reporter
August 27, 2018 • No Comments
President: Eden Arthur '19 Vice President: Sophia Brittin '19 Treasurer: Ivana Salon '19 Secretary: Emily Truong '19 Spirit Chair: Shaydee Afoa '19 Spirit Co-Chair: Chanah Tanioka '20 SFA Chair: Briann Silva '19 & SFA Secretary: Monica Kenny '19 Community Service: Logan Shiroma '19 Community Service: Lucy Gentry '20 Publicity Director: Martha Nicholas '19 Art Director: Sally Do '19
Lancer Athletics
Monday, September 17

Varsity Volleyball

Sacred Hearts 25 - La Pietra 12
2018 Waikiki Holiday Parade
Loading ...
September 26, 2018
At 3:30 a.m., I was awoken by the loud alarm of my iPhone, as it screamed at me to wake up. I slapped the stop option and groggily rolled out of the comfort of my bed to get ready to head for the airport. Our flight to San Francisco wasn't until 8 a.m., but we woke up extra early so we would not miss our flight. I prepared myself and my belongings to endure the five-hour flight. It was a quiet morning, as I put my earbuds in to tune out the awkward silence in the cab, as we slowly made our way towards the airport. The long wait of sitting at our gate was always the worst part of traveling for me, but I enjoyed the gentle morning greeting of the glowing sunrise right outside our gate. My sister was going to college in San Francisco, and our family decided to spend a week with her before she began her new journey. It was my third time visiting San Francisco, so I had an idea of where all the popular areas were and how to get there.   As I stepped outside of the airport, I was immediately greeted by the cold and piercing wind of San Francisco. It was something that I haven't felt in a long time, and I enjoyed every second of it. I was excited to go back since my cousin was there to surprise my sister at the airport. They haven't seen each other for an entire month. The look on my sister's face when she saw our cousin was priceless. The first four days of the trip were spent with my sister and cousin shopping, walking around the city, exploring Chinatown, eating at different vintage restaurants and even walking from Union Square to Fisherman's Wharf. Our legs felt like they were about to fall off from the amount of hills we climbed and how far we walked, but every second was worth it because I was in their company. We went into a little store and bought these amazing boba milk tea drinks in Chinatown. While we were there, we stopped by a mural that showed an exotic dragon and took a polaroid of us together. The day before my sister had to leave for college, we took a tour to Monterey and Carmel, where we ventured to the oceanside and gawked at the insanely expensive households around the area. It was Saturday morning, the day my sister was finally moving into her dorm and starting her new life in college. By then, my cousin had already flown back to New Jersey. We spent the entire day helping my sister move into her dorm. It was a weird feeling knowing that I won't be able to see my sister for almost four months, as we have always done everything together. The last few days before I flew back home were spent walking around San Francisco and visiting small towns and areas. My sister had already started her classes by the time I was packing up my things to go back home. It didn't hit me that my sister was going to college and wouldn't physically be by my side until we landed back on Oahu. I felt a wave of sadness, and I immediately turned my phone back on, just to text my sister saying,"Hey, we just landed. I don't know about you, but I really just miss you. Four months is going to be a long one." I instantly got a reply back from her saying, "Don't worry sister. I'll be back before you know it. If anything we can always Facetime for hours. Oh, and I miss you too. See you in four months!" As I climbed back into my bed, I couldn't help but reminisce about the trip. Despite my sister leaving for college, I'm grateful that I had a few days to spend with her. It reminded me that she'll always be there for me even if she's thousands of miles away.
January 5, 2018
Does "Here lies Taylor McKenzie" or "Endings are always bittersweet" sound better as a title for my eulogy? These were the thoughts distracting me from finishing my AP Spanish homework; conjugating "morir," which means "to die," in Spanish couldn't be more fitting at the moment. As far as I know, I am nowhere near my death bed. In fact, I'm just about to start my life, as I finish my last year of high school and prepare for college in the fall. But while most high school seniors spend their time researching scholarships–or even prom dresses–I'm here planning how to spend my remaining years on Earth. My eulogy can't be entirely classified as a morbid interest in the great beyond but rather, as an unusual school assignment. It's actually part of a religion class project at Sacred Hearts Academy that many seniors take. Last year, when I asked a senior friend what the class was about, I immediately regretted it. She launched into a description of her own eulogy, even going as far as to detail how she thought she would die. I was horrified. Who would want to plan their own funeral? It's paradoxical, planning the end of one's life before it has really even begun. The end begins The course, "Dying and Rising," made its haunting appearance, as I glanced over my senior year class schedule. I worried about how this course would affect me. I heard that many classes involved sobbing and bearing your soul for your peers, revealing your deepest regrets. I wasn't prepared for that; I had barely even gotten a taste for life, much less done enough to have any serious regrets. When the school year started, I decided to approach the class with a layer of hesitation. Why bother putting effort into something that I believed did not affect me–for now, at least. I blindly picked morgues and funeral services. It made me too miserable to imagine who I would be leaving behind, or even worse, who would beat me to that final resting point. As I began to delve further into the project, I wondered what prompted my teacher to create such a morbid assignment. It's not like my teacher wears all-black and spends her free time in cemeteries. In fact, she's quite the opposite and is in a perpetually cheery mood. But that didn't mean she, too, didn't get excited about the mushroom burial suits or hilarious takes on public figures' eulogies that she showed in class. When I approached her about it, she said the project was meant to teach students to think beyond themselves and to help them realize they need to prepare their loved ones for their deaths. Her enthusiasm towards funeral planning and emphasis on family made the process slightly less painful. I continued my research, and as society has groomed us, looked for the best deals possible to suit my death. I could go with Oahu Mortuary's memorial service bundle for an affordable price of $1,295–what a deal! Or, I could have my mom pick up a casket for me on her next run to Costco for milk and eggs. Yes, Costco sells caskets at discounted prices. The living dead But it wasn't until I came across the Bios Urn that my outlook on the project shifted. Advertised as "the biodegradable urn designed to grow a tree," the urn could be easily purchased with a click of a mouse on Amazon. The $147 price tag was also appealing! As an avid environmental advocate, I was excited to read about the biodegradable urn and clean energy holder. Rather than being buried in caskets, which can become harmful to the environment when they degrade, the Bios Urn is made from all-natural ingredients. The best part? You can plant a seed on top of the urn. Instead of being a reminder of departed loved ones, the Bios Urn is a catalyst for new life. Oddly enough, I found myself barely able to contain my glee as I read on about the strange invention. How did I become so morbid? Why was this so intriguing to me? Turns out, the Bios Urn was what I needed to change my perspective on a topic I had always dreaded–death. In regards to the class project, I was excited about how I could continue to help the planet, even when I am no longer able to witness the benefits. I had even come to terms with the idea of leaving a future family behind. With the Bios Urn, I wouldn't really be leaving them. I would just be taking on a different form. Before this project, I never thought of the environmental impact human death and decay have on the environment. I guess we can never escape our eco-footprint, even through death. What started as a strained relationship with an odd class, soon became one of my greatest joys. My eulogy was more than a distraction from AP Spanish; it was a time to reflect on my life. If the timeline I created in class is correct, I have 72 years left in my life; years that I want to spend falling in love, traveling to every continent and eating good food. I am not anxious anymore about spending my life the right way; I know that this time on Earth, as mundane as high school may feel right now, is important. Perhaps the most meaningful lesson I learned was the phrase, "Live your dash to the fullest." It came from our enthusiastic religion teacher, who liked to remind us to make the most of the time that we have on this Earth. In the end, what matters is how you spend the dash in between the date of your birth and the date of your death.
Going live: A discussion that changed my perspective of journalism
December 19, 2017
Beads of sweat collected on my forehead, as I stared at a thermostat reading 64 degrees. I could feel chills run through my body and a warmth slowly consume my face, as I awaited one of the most momentous occasions of my high school journalism career–participating in a live televised discussion alongside some of Hawaii's most notable movers and shakers in media. I was selected to represent a high school journalist's perspective on some of the top news stories of 2017. Moderator Beth Ann Kozlovich, journalists Yunji De Nies and Daryl Huff and Spencer Oshita, the editor-in-chief of the University of Hawaii at Manoa's student newspaper, were also part of the panel discussion. The hour-long "Insights" program, which broadcasted on PBS Hawaii, was an opportunity to share what we believed to be the most important current events of the year. We also addressed how these stories might impact the future of our state, as well as present and future generations. A week before the show, each panelist was asked to submit one story idea for six possible categories including, go figure, sea change, inspirational, truth to power, comeback and stories to watch out for in 2018. In preparation for the show, I spent many days reading news articles and researching topics submitted by each panelist. The night of the show was definitely an unforgettable one. The set was just as I expected, producers scattered throughout the room, cameras bigger than the doorway and seasoned journalists discussing topics that were going to be brought up during the show. It was almost as if they were speaking another language, as they used words beyond my vocabulary and analyzed stories in such great depth. After meeting the panelists, I was immediately introduced to the makeup artist. She vigorously dabbed away at my face and colored every crease of my eyelids in what I assumed was an attempt to give me the appearance of a professional, since my own effort to do so at home seemed to have failed. Having a professional makeup artist made me feel like a celebrity, but at the same time, the reality of being on television was also slowly sinking in. After my makeup was finished, the director of the program gave me a tour of the studio and control room. Seeing places I've only ever seen on television was surreal, but it almost felt minuscule in comparison to seeing the discussion table I would be seated at in an hour's time. Caught up in all the excitement of meeting fellow panelists and exploring the studio, I realized things were about to get real when the set manager let us know it was almost show time. I took three deep breaths, as I was seated at the table and prepped for filming. The first thing that caught my attention was the colossal black camera pointed straight at me, daring me to look back at it. The terror didn't end there. I thought about how thousands of viewers would be watching, including my family, my friends and my teachers. I felt like everyone was expecting something out of me that was up to par with the professional panelists. As the thought crossed my mind, tears began to well up. I began having second thoughts despite hours of preparation, reading articles and analyzing the news. Fortunately, being surrounded by everyone's smiles and warm gestures helped to ease my nerves. At the last minute, I convinced myself that I needed to represent my school and generation with pride. To be able to voice my opinion and further inform people of what's happening around them is what being a journalist is about. I was so lucky to have this opportunity to do so. The countdown to going live began, and with each second that passed, the more determined I became to make my voice heard. That determination grew over the course of the show, as I tried to contribute to almost every conversation, using real-life experiences to make connections with the topics we were discussing. The hour-long show turned into what felt like 10 minutes, but I was still able to learn so much more about the stories that helped shape Hawaii. Although there were times when I didn't quite know how to answer a question, I managed to get through it and articulate a response to which the other panelists could add. At the end of the show, the moderator and other panelists congratulated me on finishing my first live televised discussion, and the producer was there to give me a big hug. Because I was more familiar with everyone then when I first came to the studio, we struck up conversations that could have lasted for hours if I didn't have school the next day. This experience made me realize that there is so much more to journalism than working in front of a computer screen with my hands glued to the keyboard. It's about getting out in the field and vocalizing the words I put on paper. I also realized that being a journalist means stepping out of one's comfort zone in order to make your presence known. Participating in the discussion reassured me that I have what it takes to succeed as a journalist and that if I keep working hard, it will only help me to become better. Maybe one day I'll come back to the show as that seasoned journalist, speaking a "foreign language" about all that has happened and will happen around me.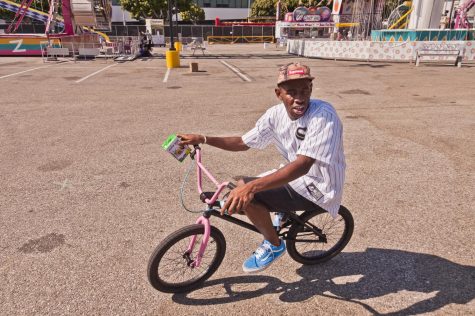 Noe Nekotani, Opinions and Blog Editor
January 8, 2019 • No Comments
The green fiend that had fans waiting in anticipation this holiday season left many disappointed. "The Grinch," a 2018 American computer-animated Christmas comedy, did not have the same impact the original movie had for viewers. In terms of the movie remake, "The Grinch" lacked the impact of the original story and felt somewhat rushed. Although it delivered a variety of colorful characters, the only one that stuck to me was Max, the Grinch's dog. The overall character development of the Grinch himself had been very short-lived and seemed somewhat lackluster. The essence of the Grinch was stripped away and left a softer green, being that was far from what was the original trash-eating monster depicted in the live-action film. What grabbed many viewers' attention for the first release of the movie had been the soundtrack, including songs by rapper Tyler The Creator. Some of his songs are banned in multiple countries due to various controversies surrounding his lyrics. Many viewers were surprised to hear his voice in the few trailers leading up to the release of the movie. The Grinch is voiced by Benedict Cumberbatch, another widely-known figure in the media, known for his role in the television series "Sherlock" and Marvel's "Dr. Strange." "The Grinch" was rated on a lower scale than other films of the year but was advertised as a leading competitor in the box office.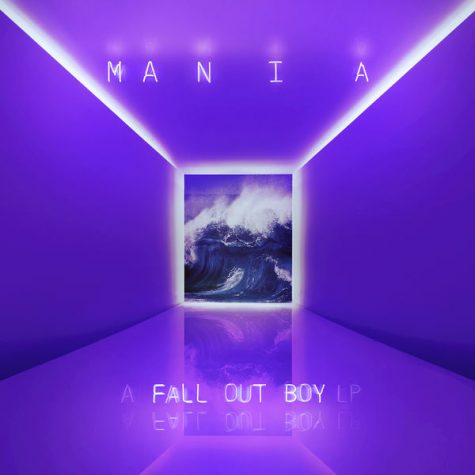 Fall Out Boy refreshes fans with a new sound
February 17, 2018
American rock band Fall Out Boy gave listeners a fresh but familiar sound in their new album, "Mania." Fall Out Boy originally set the release of "Mania" for last September, but due to the low ranking of their previous two singles, the group called the release off and started the project over from scratch. The album consists of four previously released singles, as well as six new songs. "Mania" includes tracks that show a new side of Fall Out Boy by including new genres such as, electronic dance music (EDM) and trap. "Young and Menace," the first track on the album, gives listeners an immediate introduction to the groups new EDM sound. The song is described by lead singer Pete Wentz as a range of emotions, especially anger and rage. Much like their previous hit "Centuries," "Champion" takes on the groups original sound of solely rock. The song discusses a person going through a difficult moment in their life; if they can persevere, they can accomplish anything. As for a song that is most likely to be stuck in listener's heads, those who listen to "Wilson (Expensive Mistakes)," find themselves subconsciously humming the tune and its iconic line, "I'll stop wearing black when they make a darker color." The track, as well as its music video counterpart, takes on the humorous side of the group as the video is shown as an infomercial and features overpriced contraptions befitting the name "expensive mistakes." Another popular track on the album is "Church," which features Wentz' tenor voice to an intense drum beat. Throughout the song, Wentz expresses his devotion to a certain person as one's devotion to church. Despite the love between the two, there is something that's keeping them apart and despite all of the hardships they endure, they still meet and risk being separated. Unlike other bands that only release music videos for the album's title song, the group has so far put out six music videos for the album. Other songs on the album include, "Stay Frosty Royal Milk Tea," "Hold Me Tight or Don't," "The Last of the Real Ones," "Heaven's Gate," "Sunshine Riptide" and "Bishop's Knife Trick." "Mania" is available on iTunes, Spotify and YouTube.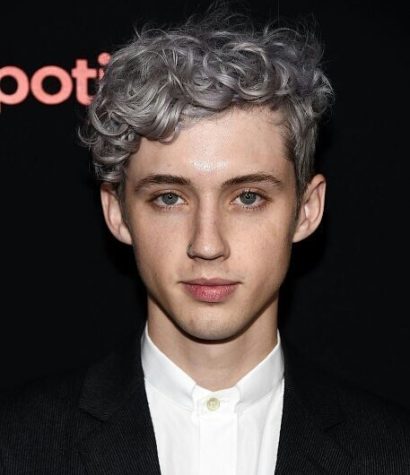 Troye Sivan has fans saying 'My My My' with his new single
January 23, 2018
South-African born Australian singer Troye Sivan recently made a comeback with his single "My My My," a song that focuses on loving someone wholeheartedly and feeling liberated. Sivan first gained fame through his series of YouTube blogs and covers of famous songs such as, "Someone Like You" by Adele. A majority of his fanbase comes from the Lesbian, Gay, Bisexual and Transgender (LGBT) community after he came out as gay to the public on his YouTube channel. He expresses his feelings about being gay and his support for the community through his music, such as in his last full album, "Blue Neighbourhood." "My My My," is unlike many of his other songs because it creates the atmosphere of joy and embraces the feeling of being completely in love. Sivan explained in an interview that the song focuses on a relationship between two people who choose to believe that there is not a serious relationship between them, when there is. And so, speaking up against what he describes as a facade, he encourages them to embrace their love for what it is and to not deny the feelings they have for each other. The song has a pop sound and features a chorus with Electronic Dance Music (EDM) influences. Sivan's signature baritone voice sounds strong throughout the verses, which gives each word a smooth and sultry sound. The music video for "My My My" features Sivan for a majority of the video walking against the wind, as well as dancing to the song in a warehouse. Towards the end of the video, there are different people shown in monochromatic colors scattered throughout the warehouse. "My My My" serves as a prelude to his yet-to-be-named second album and is available on YouTube, Spotify and iTunes.
November 6, 2018
"We're like a pack of wolves. Hungry for the win and always have each others back," sophomore and captain of junior varsity (JV) team Sarah Fiaseu said.   The JV Gold volleyball team has had an undefeated season with a record of 12 wins and 0 losses.  The season ended with a game against the Le Jardin Academy with two sets of 25-7 and 25-17. Fiaseu explains that they have both a pre-game and a pre-practice routine of 8 laps around the school parking lot and running suicides. "The team has an unbreakable bond and I've never seen anything like it," varsity coaching staff, Tanya Fiaseu said.   "The chemistry on the court was not as strong as this before." The team captain took charge and lead the team back on track. "Leadership is like cheering on the team and helping them through their mistakes on and off the court," sophomore Mahina Kanoa said. "Throughout all the hard practices we've had, I never knew that I could play with an undefeated record." The team did not only practice during weekdays but also on Saturdays and holidays.  The members of the team did not think that weekend practice was necessary but junior Jayce Jeremiah said that they wouldn't be where they are without the extra practice. The last time a Lancers volleyball team had an undefeated season was in 1988 with Head Coach Pedro Velasco. A banquet was held at Fort Shafter base to celebrate their win at which some players received an invitation to serve as the ILH sports representative to the HHSAA board.
Eagles take Super Bowl LII title
February 6, 2018
On Sunday, football fans nationwide tuned in to the highly anticipated Super Bowl LII, in which the Philadelphia Eagles defeated last year's champs, the New England Patriots. The final score was 41 to 33. This year marks the Eagles' first-ever Super Bowl win in history. The game took place at the U.S. Bank Stadium in Minneapolis, Minn. Last year, when the Patriots came from behind in the second half and won against the Atlanta Falcons. This year, however, the Patriots were behind the entire game. With little time to spare, the Patriots' Quarterback, Tom Brady, made a last minute attempt at a "Hail Mary", which is a pass that usually takes place within a few seconds left in the game. Tight end, Rob Gronkowski, failed to catch the ball, which set the Eagles' win for the game. Those who tuned in to NBC throughout the country experienced numerous glitches, resulting in a blackout. The incident prevented viewers from enjoying the entirety of the game. However, the NBC broadcasting team made up for this. American Sportscaster, Al Michaels, and former football player, Cris Collinsworth, described the game play-by-play. Aside from the game, this year's halftime show featured Justin Timberlake. The performance, however, didn't receive positive reviews, despite the inspiring tribute to the late singer, Prince.