To start strong, fire signs (Sagittarius, Leo, and Aries) are the typical extroverted social butterflies who are usually the conversation starters. Whether it's in icebreakers or social gatherings, they are always the first ones to jump into fun. They are also very determined and resilient signs. In life, no matter what is thrown at them, they wake up with the feeling of just wanting to get out of bed and try hard in school.
"Fire is not about stoicism, it is about resilience. It is about how to be sincerely glad to be alive. With fire, we are talking about your happy inner animal wagging its tail," says Team LILA, a group of astrologers, in their article.
"We are talking about you wanting to get out of bed in the morning. We are talking about libido, appetite, and creativity. Life is sweet. But life is also relentless, exhausting, and often haunted by tragedy." The article talks about how committed they are to living their life despite the many things that life throws at these signs. They are very determined to live their life the way they want.
However, fire signs tend to get too much into their head. Once they start listening to that small voice in their head, they begin to lose touch with reality. This can make life intoxicating for both themselves and other people.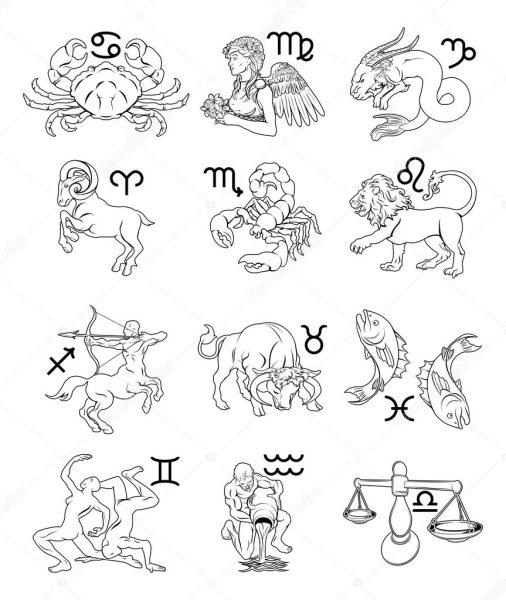 Unlike fire signs, which are extroverted and social, earth signs tend to be on the quieter side of things. They don't converse with those around them. They do make terrific friends. With their down-to-earth personality and brutal honesty, they can be the kind of friends to tell you whether or not a dress looks good on you.
According to Team LILA, these signs are grounded people and can help bring us back to earth and are wonderful reminders to start slow and steady. They, too, are also slow and steady with being able to bring stability to their career and relationships. When their friends are having a bad day, they are always by their side and making sure they're comfortable and okay by the end of the day. 
"Slow and steady, these 'builders' are loyal and stable, and stick by their people through hard times. On good days, they're practical; at worst, they can be materialistic or too focused on the surface of things to dig into the depths," according to Team LILA. Earth signs are also very realistic, with common sense. This is unlike fire signs, which are adventurous and cannot be realistic with themselves. 
Overall, This doesn't describe the elements and their personalities but are traits to look for within these zodiacs.