Lucky Strike a new happening spot
Grace Kim, Reporter
A new entertainment complex has recently opened in Ala Moana Center.   In early August, an arcade called Lucky Strike Social opened its door to the public and has since attracted many. With two floors, the entrance is located on the third floor, next to Macy's. The first floor is filled with more than 125 arcade games, which include air hockey, Dance Dance Revolution and skee ball. Towards the back, the center has an area to eat and watch TV. The second floor features four bowling lanes, a VIP area for private parties, full service bar and a stage for performances. "I would come here again because it is more convenient than Dave and Busters, and you don't have to be accompanied by an adult," Sacred Hearts Academy junior Maaya Green said. "They also have a lot of great food options like, pizza, hot wings, nachos and other chips."
September 19, 2017 • No Comments
Ashley Marie Lardizabal, Webmaster, Reporter
It's finally the month of May, and spring flowers are blooming. It's a season of renewal, hope and beauty. However, things will not be beautiful lest we remember to go "out with the old and in with the new." In other words, it's time to get cleaning! Spring cleaning is something that some label as a bane to their existence, others become elated at the thought of a fresh beginning, and the majority of people don't bother to do it because "things will become messy anyway." Whether we find spring cleaning to be of use, the task is tedious and can sometimes be overwhelming. Here are a few tips to reduce stress and make for an efficient clean that'll last all throughout the year. 1. Work in small increments. Avoid overwhelming yourself and take things at a time. Divide areas that need cleaning into different sections and decide whether starting with the bigger task or the smaller one is what will make cleaning easier. This way, you won't tire yourself out too fast and can designate more focus on certain areas that need more work than others. 2. When throwing things out, don't think too hard. Just like how we overwhelm ourselves, we need to avoid thinking too hard as it will result in taking up too much time. When throwing things out, do not ponder. Do the first thing that comes to mind. This will prevent you from thinking of irrational reasons as to why you should keep something you don't need and won't be needing any time soon 3. Take breaks in between. If it wasn't emphasized enough, cleaning is an overwhelming task don't forget to take measurable breaks. Arrange these breaks to your work ethic. The breaks should not exceed thirty minutes but also should not occur less than every thirty minutes. You can even arrange these breaks to occur before you start cleaning a different section you'd assigned 4. Put on music to make things fun. Create a playlist that'll keep you awake and entertained but also focused. Start off with songs that excite you and keep you dancing for about 30 minutes to an hour then switch over to songs that will keep you calm and mellow. After an hour of quieter music, switch back to the dancing music. Cycle and keep this pattern 5. Categorize your items in order of what is most convenient. After hours and sometimes even days of cleaning, you would want your hard work to be preserve for as long as you can. In some cases, you may even want to make changes to your lifestyle so that cleaning will no longer be an arduous task. The answer to this is to make sure you categorize your belongings for easy access. Do you use this item often? Place it where it will be accessible. Is this a seasonal item? Or an item that is only used occasionally? Place it somewhere behind the ones you use more often. Truly, cleaning is one of those chores that isn't as easy to start in comparison to other chores. However, with these tips, hopefully you'll be able to make cleaning a routine instead of a seasonal occasion. Happy cleaning for a happy life!
May 16, 2017 • No Comments
Kailanianna Ablog, Opinions Editor, Reporter
It's a sound that will send chills down your spine -- literally. Autonomous Sensory Meridian Response, or ASMR, is a sensory phenomenon that is often described as "a feeling of euphoric tingling and relaxation that can come over someone when he or she watches certain videos or hears certain sounds," according to Sleep.org.   ASMR is often experienced when one's auditory, visual or tactile senses are triggered by soft sounds, such as whispering and crinkling, hand movements and physical contact like a gentle caress or having a person draw on one's back with their finger. When one is triggered, she may feel a tingling starting from the back of the scalp, down the neck and into the shoulders; some are able to feel ASMR in their arms, legs and their lower back. The extent of this "tingle" varies depending on the person and their personal triggers. This said, however, not all people are able to experience ASMR. The following of ASMR has picked up within the past decade and sparked a growing subculture on Reddit and YouTube. Countless videos are available for one's viewing, including ASMR "personal attention" roleplays, whispered storytelling and compilations of different sounds and triggers. A common recording method used by AMSR artists is known as "3D Binaural." This method includes using two microphones, one on the left and one on the right, in order to capture "soundscape perception." Using binaural microphones while making ASMR videos makes for a more immersive, realistic auditory experience. Binaural recording is also related to holophonics, another technique in which two "microphones are fixed within a prosthetic head to mimic the complex auditory system of the human head." Despite the increasing number of ASMR enthusiasts, there is actually very little scientific information regarding the phenomenon, save for a study conducted by Emma L. Barratt and Nick J. Davis for the Department of Psychology at Swansea University. According to the findings, ASMR is able to improve one's mood and physical pain. It "provides temporary relief in the mood for those suffering from depression," and participants who experience chronic pain noticed a "significant reduction in their discomfort for several hours following an ASMR session." As a result of the study, Barratt and Davis agreed that ASMR "warrants further investigation as a potential therapeutic measure similar to...meditation and mindfulness." Autonomous Sensory Meridian Response (ASMR) is an increasingly popular phenomenon that is slowly gaining scientific attention. When one experiences ASMR, she will feel a pleasant, tingly feeling that can begin in the back of the head and down along the shoulders and spine. While not all people can get ASMR, it is a quirky interest that has been connecting others around the world. Sites such as https://asmruniversity.com and http://www.asmrlab.com/ provide more information on the topic.
May 15, 2017 • No Comments
View All »
Bittersweet: Fate of the honeybees
Taylor McKenzie, Reporter, Media Editor
Honeybees are vital to our survival. It's a phrase that may sound...
May 2, 2017 • No Comments
Taylor McKenzie, Reporter, Media Editor
We live in Paradise. It's something we're told from the endless days of summer th...
April 24, 2017 • No Comments
Oahu's two-year-old plastic bag ban: Is it working?
Celine Isabelle Arnobit, Reporter, Feature Editor
On July 1, 2015, Hawaii became the first state to issue a ban on plastic...
March 28, 2017 • No Comments
View All »
Riddle of the Week
Q: I travel all over the world, but always stay in my corner. What am I?
A: Scroll to the bottom of the page to find out!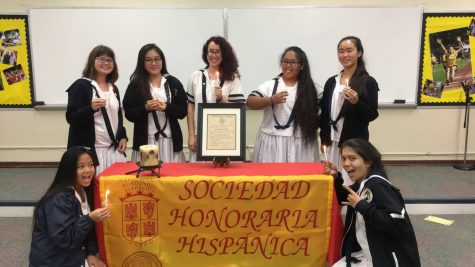 Celine Isabelle Arnobit, Features Editor, Reporter
Seven Sacred Hearts Academy juniors and sophomores in the current Spanish III Honors class were inducted into "La Sociedad Honoraria Hispánica (SHH)," or the National Spani...
May 15, 2017 • No Comments
May 4, 2017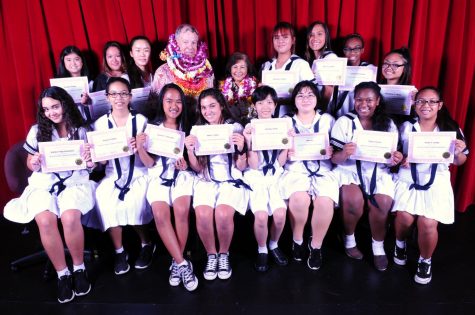 Students thank scholarship donors
April 28, 2017

Students receive STEM accolades
April 24, 2017
View All »
Ka Leo Query
Loading ...
Rebecca Meyer, Features Editor, Reporter
When asked about summer, some may say it was hot, busy or simply enjoyable, but for me, this summer was tru...
September 5, 2017 • No Comments
August 29, 2017
Pressured about becoming a junior, I knew that I didn'...
May 18, 2017
The first day of Sacred Hearts Academy's 2016-2017 sc...
I Left My Heart in San Francisco
April 25, 2017
"Mom, hurry up! Everyone's already there!" I shouted, as...
View All »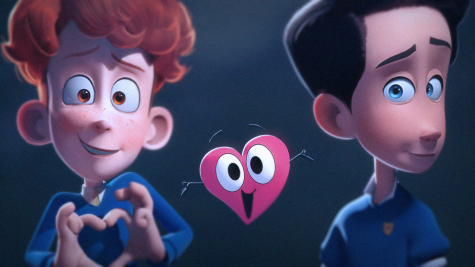 Rebecca Meyer, Features Editor, Reporter
A young boy gets put in the spotlight as his heart literally jumps out of his chest and chases after h...
September 11, 2017 • No Comments
Movie goers race to find out the 'Fate of the Furious'
May 16, 2017
Vin Diesel is back as Dominic "Dom" Toretto in...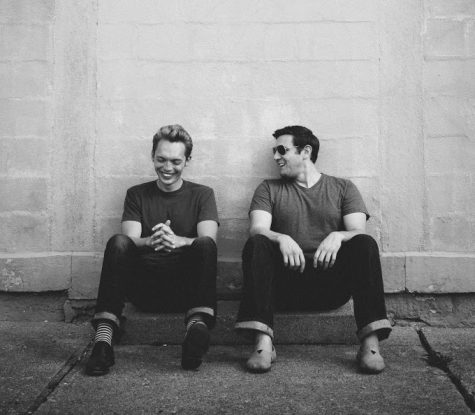 Audiences are encouraged to 'minimize' their attention on profound documentary
May 16, 2017
A minimalistic life becomes the ideal in a document...
View All »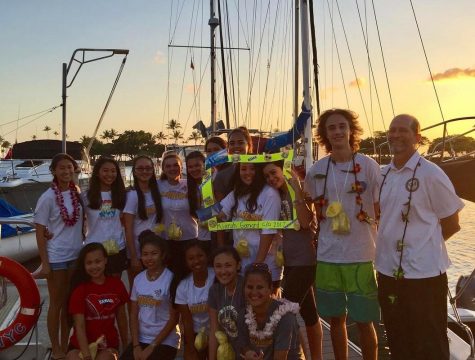 Rebecca Meyer, Reporter
After many hours in the sun, channeling the direction of the wind and putting their knowledge to the ...
May 4, 2017 • No Comments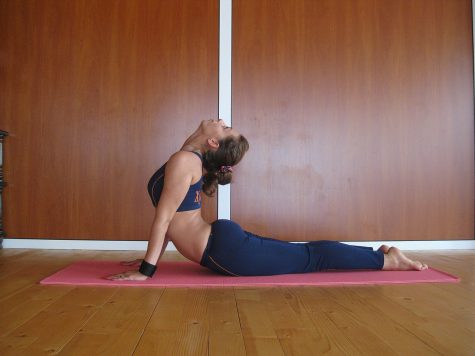 May 4, 2017
Yoga is a Hindu spiritual practice for health and relaxat...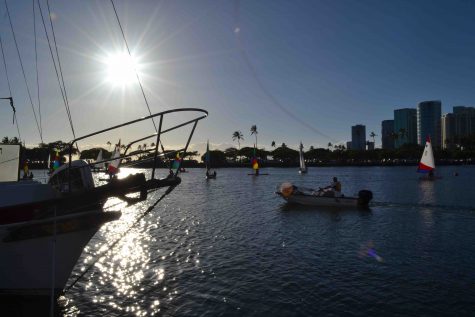 April 24, 2017
I have a passion for the being in the ocean, which i...
View All »
Q: I travel all over the world, but always stay in my corner. What am I?
A: A stamp