'Before I Fall' accentuates second chance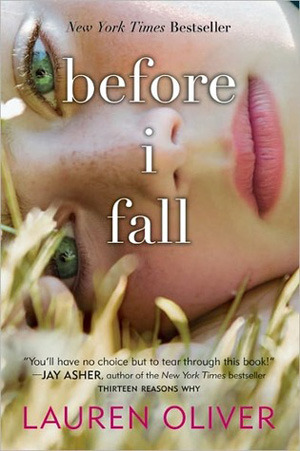 Hang on for a minute...we're trying to find some more stories you might like.
"Before I Fall" by Lauren Oliver features Samantha Kingston's struggles to unravel the events that caused her death.
Samantha Kingston has everything a girl could want: popularity, an athletic boyfriend and social status. Nevertheless, Sam's "perfect" life turns for the worst when she dies in a car accident.
Instead of taking her last breath, Sam wakes up on the same day. In fact, this happens seven times. In the seven days she is given, Sam experiences a series of events that might give her the answer to her death.
As she goes through the motions of her last day alive, Sam recognizes her selfish endeavors and attempts to fix her mistakes.
"Before I Fall" is a heart-wrenching narrative that highlights fundamental life lessons. As Sam scrambles to uncover the mystery behind her death, readers will recognize similar feelings and struggles that will make them confront their own shortcomings.
This novel is recommended for ages 15 and above due to adult situations and mild drug abuse.
"Before I Fall," while emphasizing the importance of self-reflection, will captivate readers' emotions and alter their perspectives on the meaning of life.