Throughout the last year, with the pandemic and quarantining, many people found themselves looking for new hobbies, getting more work done or just enjoying some downtime. As for me, I have been exploring the world of music a little more. Music is a great way to relax and get away from the busyness and stress of life. With the right song, I feel like I'm in a whole different world.
With this article, I will showcase a few songs that I have been listening to and have fallen in love with during quarantine. I will also go into each songs' meaning, lyrics and background. I find that this information allows me to build a deeper connection and appreciation for the song and its artist.
Here are a few of the songs I have on repeat lately: 
1. 9 and Three Quarters (Run Away) – TOMORROW X TOGETHER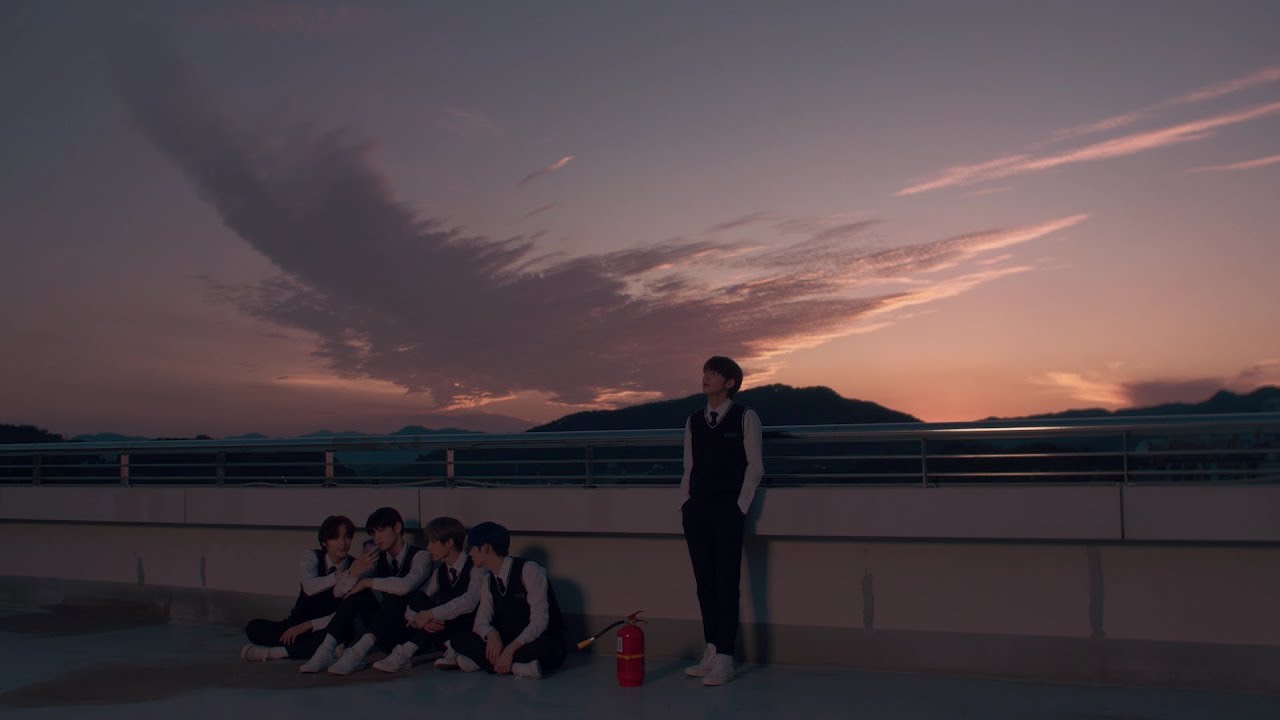 The first song I've been listening to is "9 and Three Quarters (Run Away)" by TOMORROW X TOGETHER. In a previous article I've written, I talked about TOMORROW X TOGETHER's most recent comeback. However, to recap, TOMORROW X TOGETHER is a five-member South Korean boy group formed by Big Hit Entertainment on March 4, 2019. Soobin, Yeonjun, Beomgyu, Taehyun and HueningKai make up the group. "9 and Three Quarters (Run Away)" comes from their second comeback and first full-length album, "The Dream Chapter: Magic," which, according to the TOMORROW X TOGETHER official website, "tells the story of 'magical adventures' that boys encounter together with their friends who are different, yet alike. Through this adventure, the boys share their transformation, confusion and exploding emotions that arise during their transition to adolescence." 
This is probably one of my favorite songs of all time. The song has an upbeat and danceable vibe to it; however, if you look into the lyrics, they are actually quite sad. 
The lyrics include: "It feels like everyone's happy but me/ It hurts more when I smile then when I cry/ Though I try to hold it back everyday, though I try so hard to hang in there/ But it's not working so well, I need your hand now/ In moments like those, when tears fill your eyes, hold my hand tight./ Should we run away?" 
I find the song very touching and relatable. I, myself, am a people pleaser. I often find myself trying to make others happy. Sometimes it can be difficult, but I still try my best to be optimistic so that others around me can be happy. When I first read the lyrics of the song, I actually started tearing up because I finally felt like I had someone who understands my feelings and struggles. I 100% recommend listening to this song.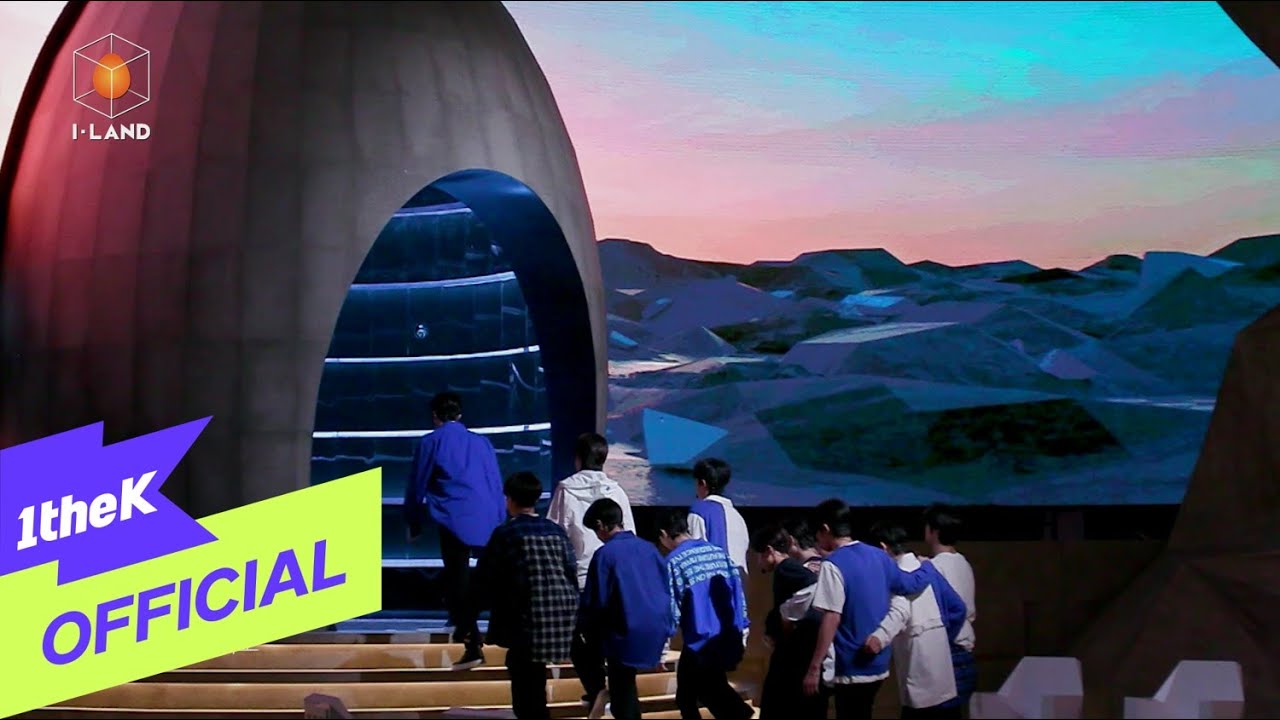 The next song is "Into the I-LAND" by IU. "Into the I-LAND" comes from a South Korean male group survival reality show called "I-LAND." The show was organized by Belift Lab, a joint venture between entertainment companies CJ E&M and Big Hit Entertainment. 
Twenty-three male trainees participated in the show, going through multiple tests of dancing and singing, in hopes of debuting as the final seven members in the new boy group Enhypen. The show ended on Sept. 18, 2020, but I only recently watched the show. Let me tell you, I thoroughly enjoyed it. The song talks about the boys starting their adventure "into the I-Land." Although they must compete with each other for their spot on the final debut team, they must first come together to face their fears. 
The lyrics say, "The meaning of all that time spent enduring/ Only now after I met you/ Only after I held your hand, now I fully understand/ Yeah I'm scared, I'm afraid, but/ Let's run anyway, let's just try/ It's our chance, the endless/ Footprints to here know our story/ Be my friend and walk with me/ Give me your hand and promise me/ Let's just run for our lives." 
I think that after watching the show, I really connect with the song more. I get to see each of the boys' struggle on the journey to reach their dreams. However, I also think that just listening to the song and listening to its lyrics also inspire me to work hard for my dreams and my future. I highly recommend listening to this song, whether or not you watch the show. I do, of course, also recommend watching the show. There is a version of this song in which all 23 trainees sing and perform to it.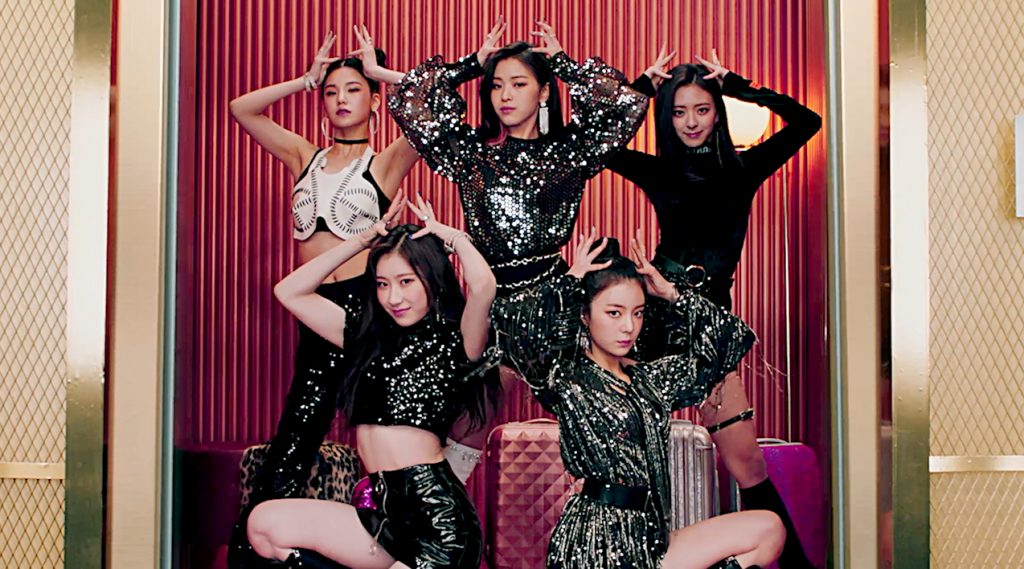 The song "Dalla Dalla" is from the girl group ITZY. ITZY is a five-member South Korean group formed by JYP Entertainment on Feb. 11, 2019. Yeji, Lia, Ryujin, Chaeryeong and Yuna make up the group. "Dalla Dalla" comes from their debut single album, "IT'z Different." According to ITZY's official website, "The song 'DALLA DALLA', a fusion-groove track, comes from five members with unique characteristics, breaking the K-pop's convention. It's a song mixed with EDM, house, hip-hop and other genres. The lyrics are about respecting and loving 'oneself' who is the center of one's own world, aiming right at modern souls trying to find the reasons and meanings of existence." 
The lyrics are, "I'm different from the kids. I'm different/ Don't measure me by your standards alone/ I love being myself. I'm nobody else/ Something's different about me/ I'm just the way I am/ It's such a little time to care about what others think/ I'm busy doing what I want to do/ My life, I will live my own way. Don't you care/ Cause I'm special." 
I have been OBSESSED with this song lately. On days when I feel down or just not feeling myself, I turn on this song and instantly feel like getting up and dancing. There's a part in the song where the girls say, "Keep your chin up, We got your back/ Keep your head up, Just keep on dreamin'," and it gets me super pumped up and recharged every single time.
ITZY also has many other songs that talk about self-confidence and loving yourself. If you take a listen to this song and want to check out more, then I highly suggest their song "Wannabe."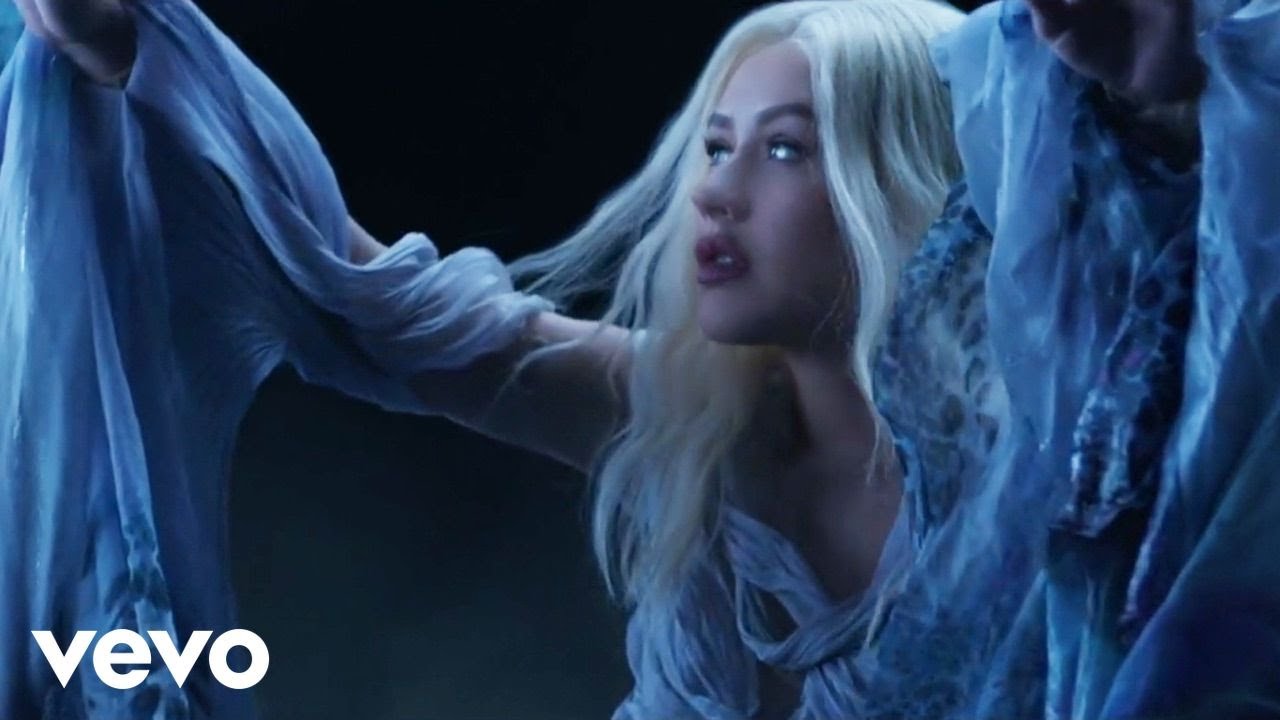 The cover photo for Christina Aguilera's "Reflection" music video. Photo courtesy of the Official Disney Music Vevo YouTube Channel.This next song is a song I think a lot of people already know about. It's "Reflection" by Christina Aguilera, from the Disney movie "Mulan." I have always loved "Mulan," and this song hits close to my heart. The song is about the Disney warrior princess Mulan trying to find exactly who she is and asking herself why she cannot do what she wants. 
Although a very different pace from the previous song, I love the slowness and calmness that "Reflection" brings. I think that Aguilera also does an amazing job in bringing out the best in this song.  
The lyrics are: "I am now/In a world where I/Have to hide my heart/And what I believe in/But somehow/I will show the world/What's inside my heart/And be loved for who I am/Who is that girl I see/Staring straight back at me?/Why is my reflection/Someone I don't know?/Must I pretend that I'm/Someone else for all time?/When will my reflection show/Who I am inside?"
I have been listening to this song a lot recently because there have been days when I feel like I am not truly being myself, like I have to hide who I really am and want to be in order to not be judged or left behind, whether by friends or even family. I know it sounds cheesy, but sometimes I feel alone because of it. On those days, I listen to songs, like "Reflection" and just cry my heart out, as I connect to the lyrics and reflect. I always feel much better afterward.
5. Monster – Shawn Mendes & Justin Bieber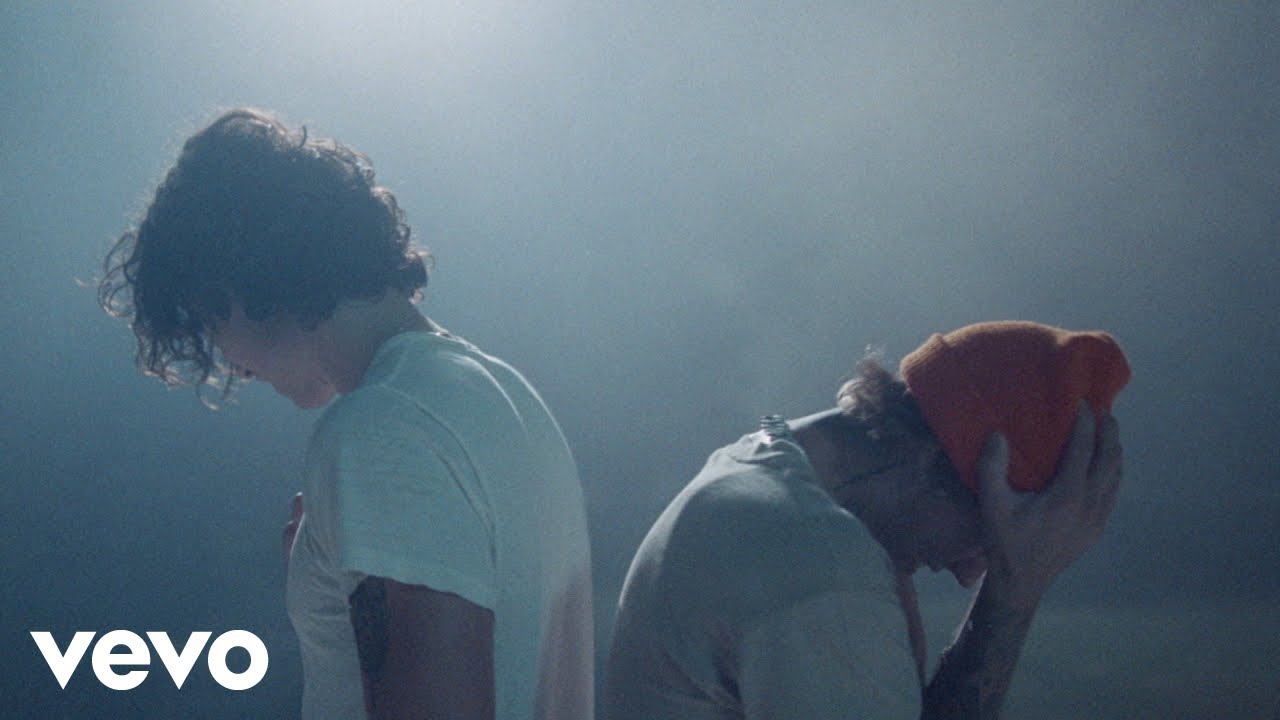 This song is "Monster" by Shawn Mendes and Justin Bieber. In an "Elle" interview, Mendes explains the song by saying, "It's about how society wants to put celebrities up on a pedestal, but as much as they want to do that, they want to celebrate the fall. I think it just ended up becoming a metaphor for a bigger thing; that we all put pressure on each other as humans to be great, to be perfect." 
The lyrics include: "You put me on a pedestal and tell me I'm the best/Raise me up into the sky until I'm short of breath/Spill my words and tear me down until there's nothing left/Rearrange the pieces just to fit me with the rest/But what if I, what if I trip?/What if I, what if I fall?/Then am I the monster?/Just let me know."
I actually very recently got into this song. I think the lyrics stood out to me the most when I first listened to it. The message behind the song, the pressure for "humans to be great and perfect," really stands out. I am a person who wants to show and do my best for others at all times, but sometimes, it can be really difficult to do so. Thus, I understand the feeling and pressure of always trying to be "great." 
Songs like "Monster," I believe, show a side to artists that we don't typically see every day. Many may think that artists live the best life of fame and fortune, but with songs like these, we are open to their real and more vulnerable sides. I absolutely love songs like those. I definitely recommend listening to this song if you haven't already, and I also recommend "Lonely" by Noah Cyrus and "Ghosting" by Ariana Grande for more songs like "Monster."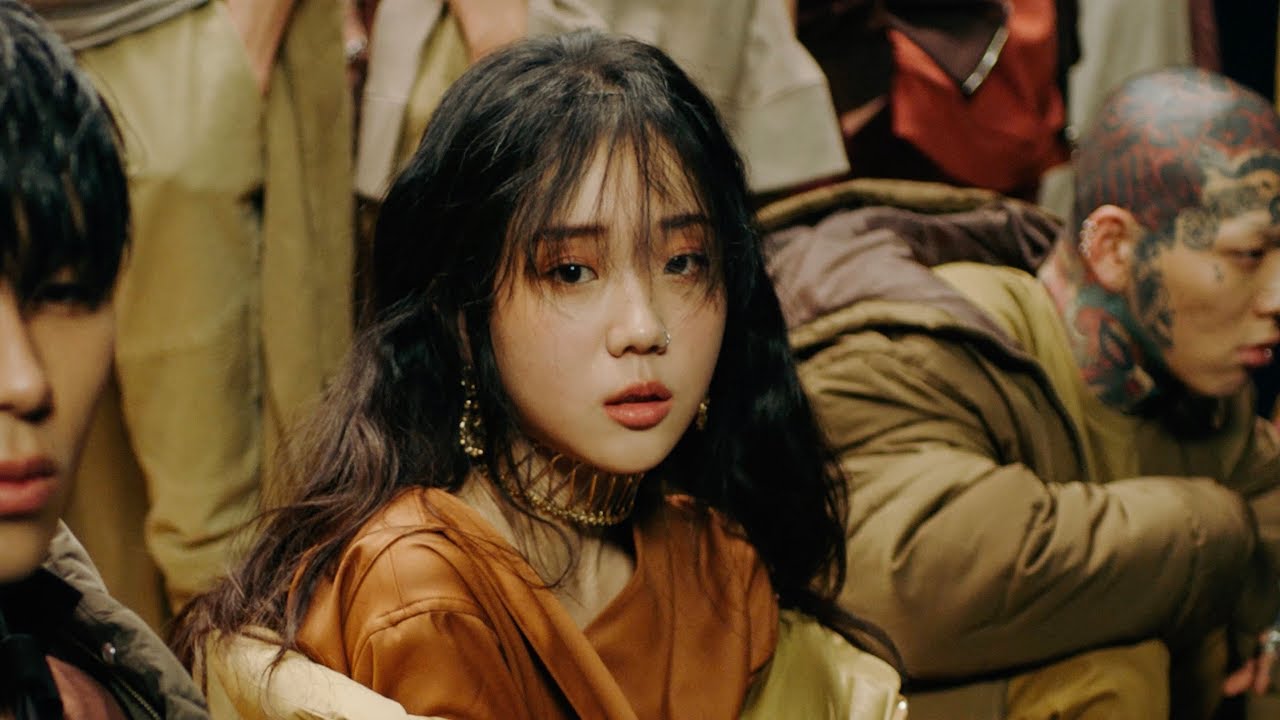 This last song is "Remember" by Katie Kim. Kim is a Korean-American singer. She was a winner of the South Korean singing competition K-Pop Star 4 in 2015. She signed to YG Entertainment, in which she released her debut single "Remember." "Remember" is her first release under AXIS, a company started by the creative director of YG Entertainment, the label she initially chose to sign with after she won her title. In a "Genius" interview, Katie spoke about her experience of love and heartbreak that created the inspiration for the song. 
The lyrics say: "We were so automatic/ But now, I'm reminiscing/ Falling through the cracks was bound to happen/ It's funny how it lingers/ But I'm not surprised/ That we were magic/ And boy, you had me hypnotized under your spell/ We were lost in a fantasy/ Chasing those memories/ It's like I can taste you/ I swear to/ God I still taste you/ Remember, I remember/ We make love, love memorable/ We make love, love not typical."
I think I fell in love with this song because of its vibes. The mix of the beat and Kim's voice fit incredibly well together. "Remember" is one of those songs that I listen to for the beat and the feeling of the music, rather than the lyrics. I still love the lyrics, and I think it's an amazingly well-written song that fits incredibly well with the music. However, compared to the previous songs, I don't think I relate to it as much. It doesn't give me that type of connection towards the song like the others do. I still definitely recommend it if you're looking for a great song to vibe to.
Sharing my playlist 
While creating this playlist, I thought it would be fun to share it with a friend to see what she thought of my music choices. I sent her my playlist and asked her a few questions on what types of songs she listens to, how she feels when she listens to music, if quarantine has changed her music listening habits and if she liked the songs in my playlist and would recommend it to others.
Here's what she said, "I have a really wide range of songs that I listen to. It can go anywhere from musicals, like Hamilton to hip hop and rap music, so I am not too picky when it comes to music. If I think about it, I guess I have been looking for more songs to listen to since quarantine started. I feel like my music preferences change a lot over time, naturally, but the extra time during quarantine has allowed me to look and listen to more music. With music, I get really attached to songs that instantly get me into the vibes; something that sets the mood. I really like listening to hip hop and R&B a lot because it fits my moods the most recently."
"When listening to your playlist, I liked it but I don't think I'll be listening to all of them again unless they pop up on the radio or something. They are definitely songs I won't skip. I think it really helped that you added notes about the song and the artist…It really helped me understand the song better. Maybe If I start listening to them more, it'll start to build on me. There were some that I really liked though, and I'll definitely add those to my own playlist. And I do recommend your playlist to others who may be looking for some new music to listen to."
With the world of music always growing and changing, there is always new music to discover. I'm constantly finding and listening to more songs and types of music. These are just a few of them, but I have many more that I can possibly share in the future.
These songs are available on YouTube, Spotify, Apple Music and more.