They're back and better than ever. 
The 2019 Rookie of the Year Korean boy group TOMORROW X TOGETHER, also known as TXT, released their third mini album, "Minisode1: Blue Hour."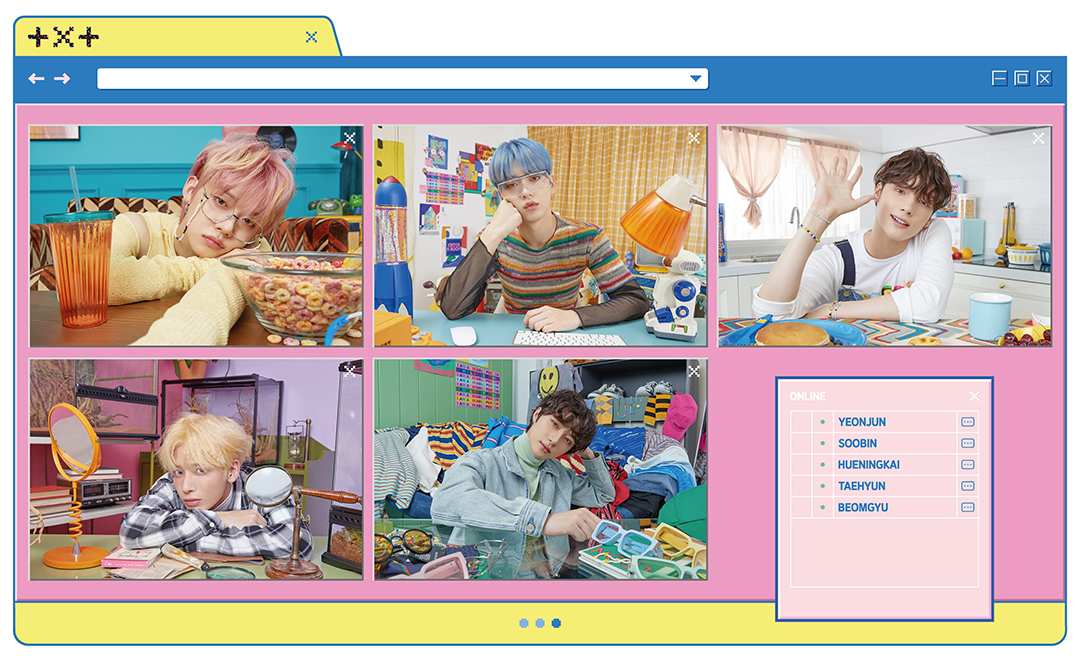 TOMORROW X TOGETHER, read as "Tomorrow by Together," is a five-member South Korean boy band formed by Big Hit Entertainment. Soobin, Yeonjun, Beomgyu, Taehyun and HueningKai make up the group. Since their debut on March 4, 2019, the group has released two mini albums and one full-length album, "The Dream Chapter: Star" (debut album), "The Dream Chapter: Magic" (full-length album) and "The Dream Chapter: Eternity," along with two Japanese releases, "Magic Hour" and "Drama." The group also calls their fans "MOA," which stands for "moments of alwaysness."
"Minisode1: Blue Hour," released in October, is said to show a lighter and more hopeful side. In doing so, their brighter songs aim to encourage and inspire their fans, especially during the coronavirus pandemic.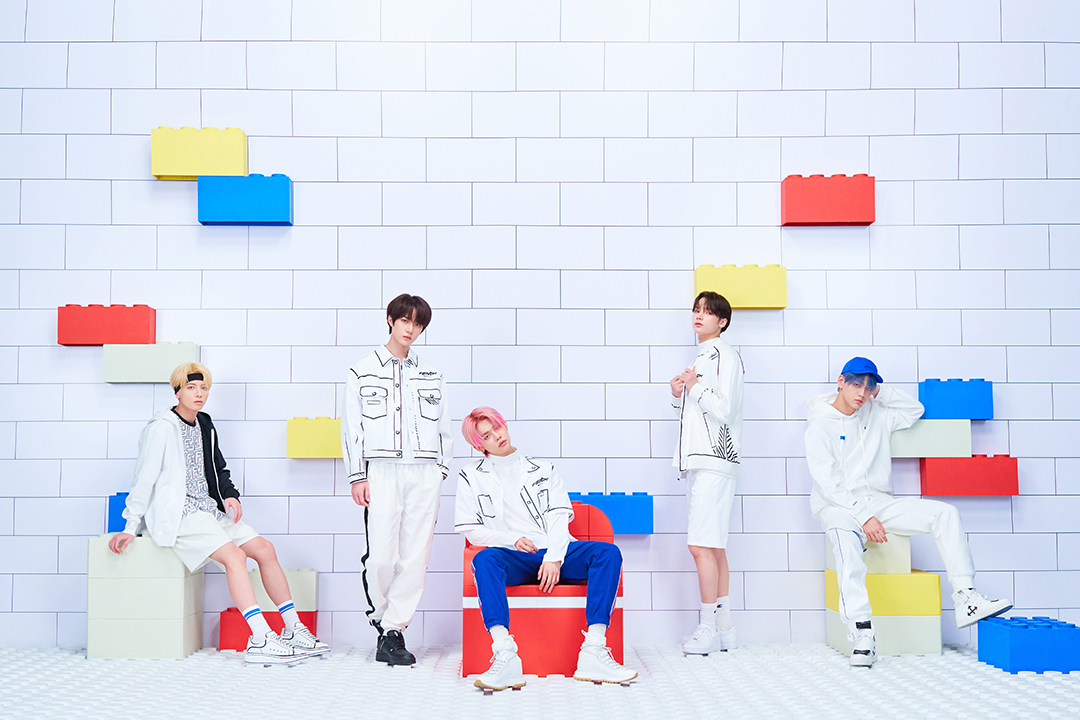 "Through our album, we wish to share with our fans hope and positive energy," Yeonjun said in a GRAMMY Award interview. Beomgyu follows with, "Above all, I want our fans to know that regardless of any distance that sets us apart, we are all connected heart-to-heart. I also hope that they'll be able to watch us and gain some energy." Taehyun also replies with, "It's about the times, so I hope they'll be able to listen to it and relate based on their own personal experiences. As for the title track, it's disco, so I hope they'll enjoy it."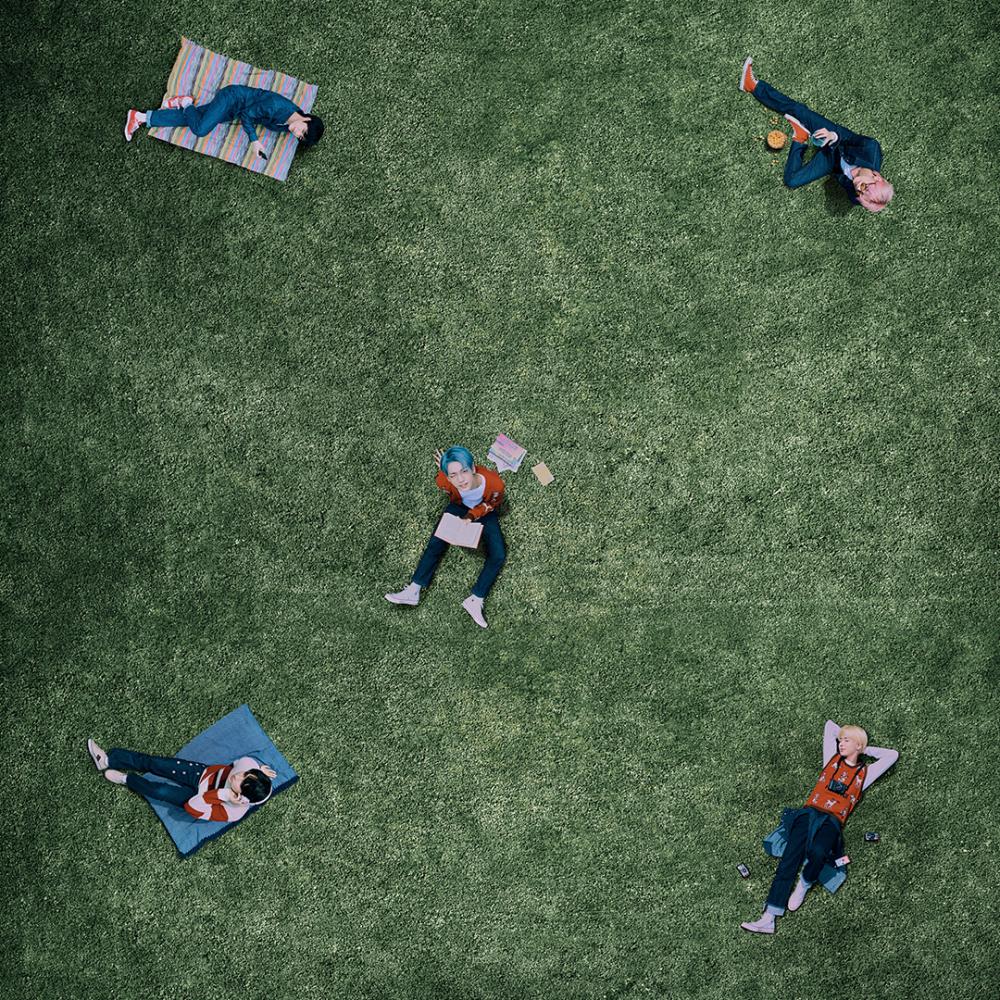 "Minisode1: Blue Hour" appears with five new songs, including: "Ghosting," "Blue Hour," "We Lost The Summer," "Wishlist" and "Way Home." 
https://youtu.be/ZDLiSZXnNyY – Minisode1: Blue Hour Album Preview. A short preview of each of the songs in "Minisode1: Blue Hour." Provided by the official Big Hit Labels YouTube Channel.
Within the album, a few of the members took part in writing the lyrics for some songs. "Ghosting" is one of them, with Taehyun and Soobin helping to produce the song. As Taehyun says in an "ELLE" interview, "'Ghosting' is the song that kicks off our new EP. It's an Indie Rock slash 1980s' vibe Nu Gaze track. You can probably guess what this song is about: ghosting, also known as cutting off communication and disappearing without a word. In this song, we express the confusion and disheartenment of a boy who has become cut off and isolated. The person he has been talking with stops responding, and he wishes they would come back."
"Blue Hour," their title song, is a bright disco-orientated track following in the footsteps of their labelmates, BTS' disco hit, "Dynamite." The Korean title of the song can be translated as, "You and I That Was Discovered in the Sky at 5:53." When asked the meaning of the song in an "ELLE" interview, Soobin said, "'Blue Hour' is TOMORROW X TOGETHER's take on Disco. It's mellow but bright and energetic with lots of great instrumentals like synth sounds and guitar as well as groovy bass. It's about 5:53 p.m., the hour of sunset in Seoul in October. More specifically, it's about the beauty and darkness that comes with sunset. The scene is mesmerizing, but it's also too dark to recognize and 'know' the people around us, including our friends. There are concepts of unfamiliarity in familiar surroundings; the song expresses a message: even though we may feel solitude in these times, we will continue to hope we still feel the same way as one another."
https://youtu.be/Vd9QkWsd5p4 – "Blue Hour" Official Music Video. Provided by the official Big Hit Labels YouTube Channel.
"We Lost The Summer," according to a press release from Big Hit, "describes the daily lives of teenagers who are living a completely changed life due to the COVID-19 pandemic." In an "ELLE" interview, Beomgyu describes the song by saying, "TOMORROW X TOGETHER has always told our own story through our music. 'We Lost The Summer' was created as we were brainstorming what stories we could tell amidst the COVID-19 pandemic. People lost routineness in their lives; people of our age couldn't even physically attend school anymore. This song is a teen narrative about the changes in the world this year. In terms of the sound, it's a refreshing Dance Hall track with amazing guitar sounds. Also, thanks to Charli XCX for her contributions to this track." The music video for "We Lost The Summer'," like the song itself, offers subtle quarantine references that connect to the current pandemic.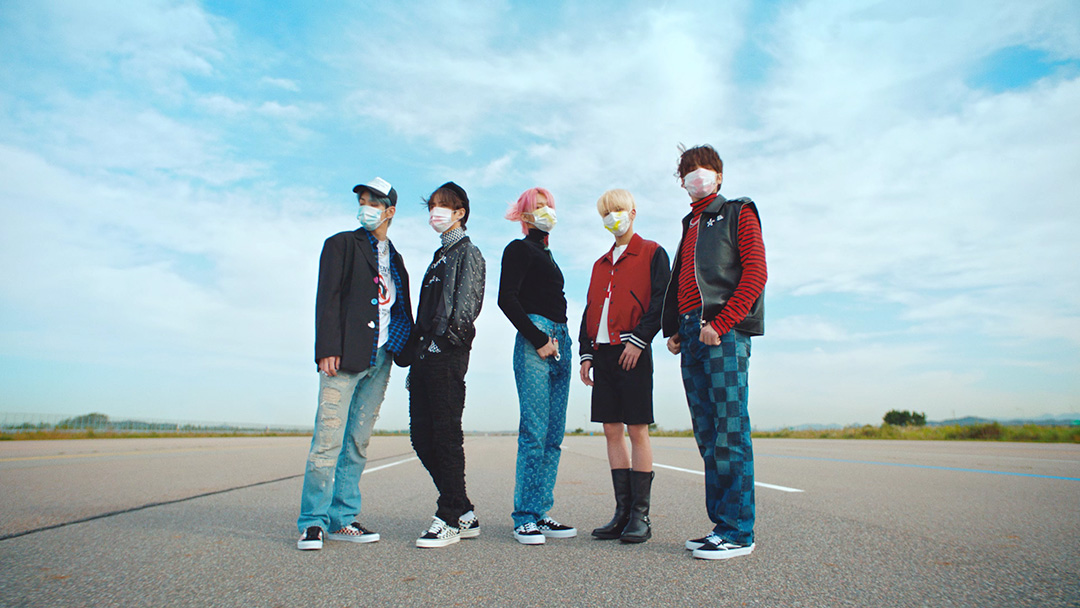 https://youtu.be/kwy0nR1_SBQ – "We Lost The Summer" Official Music Video. Provided by the official Big Hit Labels YouTube Channel.
"Wishlist" is another hopeful and uplifting track in which a few of the members wrote together. Through an interview with "ELLE," HueningKai explains the song with, "I helped write the lyrics of 'Wishlist' together with Yeonjun and Taehyun. 'Wishlist' is about wanting to give a special someone the perfect birthday gift, but they won't tell you what it is they want. As everyone can probably imagine, this is really hard to figure out. I think that it's a very relatable subject for many people. The song is Pop-rock, and it's very bright and refreshing. I think our fans will like it." 
The last song in their album is "Way Home." "'Way Home' is about the way back home from school. It's the same path and scenery we walk through almost every day, but in this track, everything around us seems foreign and surreal like a mirage in a desert or a figment of our imagination, and we grow a little unsettled. The message of this song is that regardless of everything, as long as we continue to remember each other, we will stay together forever," Yeonjun said in an "ELLE" interview.
Going virtual
Through the pandemic, many artists are unable to promote and perform for their fans as usual. However, most artists, including TXT, have adapted to the situation by promoting their newest album through numerous online sources, such as, Twitter, TikTok, Weverse, YouTube and more. 
Recently, TXT hosted virtual raffle events for those who bought their new albums; lucky winners got a chance to meet with members virtually. 
"We can't meet our MOA in person right now, but we keep interacting through social media. I suppose that for us, social media is a medium for communication that allows us to deliver our music, our messages, and even our latest status update. And of course, in turn, our fans can share what they're up to, as well as how they feel real-time," HueningKai said in an "Elite Daily" interview. In the same interview, Taehyun follows up by saying, "We more than appreciate the love and support from our MOA. They motivate us to become greater artists, and to continue to grow and become bigger versions of ourselves."
With debuting early last year, TXT had just gotten used to performing in front of large crowds and fans for their first two albums before the pandemic started. In an interview with "J-14" magazine, each of the members reflected on the challenges they've faced throughout this year. Soobin starts by saying, "I thought I could at least focus more on the camera and put on a better performance. But there was nobody watching me on that stage. I couldn't hear any cheers or see any of our fans. It was rather draining. We had been looking forward to concerts and tours, but it's not the time. I've come to realize even more just how important and precious our fans are," Yeonjun follows with, "It was… frustrating. As people who do music, we're meant to get on stage and perform for our fans. That we had to perform without our fans… it's very unfortunate. It felt like a void in the heart, almost. I tried to do a lot of things that I could do instead, like work on our music. Lots of practice…" 
In the same interview, Beomgyu says, "I think I felt a little lost, I had no idea the pandemic would last this long. I'd been preparing under the belief that we would actually get to see our MOA in person for the next release. It does make me rather sad." Followed by Taehyun saying, "It'd be a lie if I said I don't find these times challenging. The year did inspire us musically, but it was definitely hard not getting to see our fans in person. Still, all our members are trying to think with a positive mindset. We will be able to meet again someday, so we'll be making ourselves ready for then." As well as HueningKai, "I think there is a lot of confusion and we had a tough time because we can't meet our fans. However, we just practice and practice and just stay positive. Think positively. So I think it's okay now."
Topping charts
With already more than 400,000 copies of their album sold through pre-orders, they are the second 4th generation idol group, alongside the girl group IZ*ONE, to sell more than 300,000 copies of an album in its first week of sales this year. TXT's "Minisode1: Blue Hour" also debuted at #25 on the Billboard 200 chart. This was the second time since their debut album, "The Dream Chapter: STAR," which peaked at #140 in March. 
Through this, TXT joins BTS, Blackpink, NCT127, SuperM, EXO and Bigbang as the only K-pop groups to debut more than two albums on the Billboard 200 chart. The group also takes #1 for Billboard's Top Selling Album chart and is the first, and only, 4th generation group to reach a #1 on Billboard's Top Album Sales chart.
"Minisode1: Blue Hour" is available on Apple Music, Spotify, Amazon Music, YouTube and more.