Animes to watch while stuck in quarantine
Being stuck in quarantine can get quite boring. There are only so many Netflix shows or movies that can help pass the time. However, if you're a fan of anime, or just getting into it, here are five to consider while under lockdown.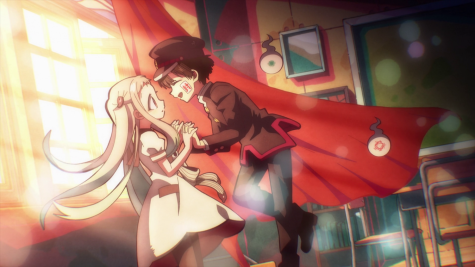 "Toilet bound Hanako-Kun" ("Jibaku Shounen Hanako-Kun") came out in January 2020. It was a manga written by Iro Aida, published in September 2016. 
The anime starts off introducing Nene Yashiro, a first-year occult loving student. She yearns for a boyfriend and with that, summons the seventh mystery "Hanako-san of the toilet." There are rumors of a girl who passed away in the bathroom a long time ago; she grants wishes for a price. However, summoning the ghost, it turns out Hanako-san is actually a boy. 
This anime has 12 episodes in season one, with each being about 20 minutes long. It's a fast watch and a fun little anime to pass the time. The art style is clean, with a vintage aesthetic. It has unique character designs and overall amazing sceneries to enjoy.
"Kuranado" ("Clannad") came out in October 2007. It was a manga published in April 2004 by Juri Misaki. The series has two seasons, a movie and a video game. 
Tomoya Okazaki, a third-year high school student lives a troubled life. On his way to school, he meets Nagisa Furukawa, who is repeating a year due to her illness. He helps her start a drama club and thus, starting their journey together. 
If you need a good cry, "Clannad and Clannad: Afterlife" is the anime for you. The two seasons have 49 episodes combined. It's more of an older anime with the art style being from the early 2000s. Clannad is pretty heavy in some parts. However, it's simply for anyone who is willing to laugh, cry and fall in love with the characters. Have some tissues handy, too, because you'll need them.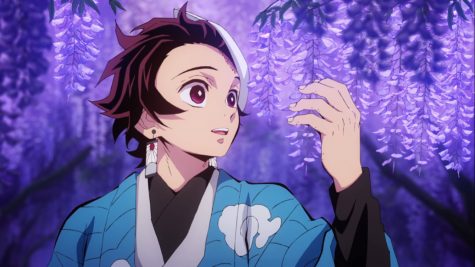 "Demon Slayer" ("Kimetsu no Yaiba") came out last April. It was a manga published in June 2016 by Koyoharu Gotōge.
Tanjiro Kamado lived with his family in the mountains. He was his family's core source of income after his father passed away. However, after a lengthy trip to sell items, he comes back to see his family has been slain by a demon. He takes his only surviving family member, Nezuko, but later finds out she has transformed into a demon. However, she still shows signs of human emotions and thoughts. After this, Tanjiro is recruited to become a demon slayer to protect his sister and everyone around him.
If you enjoy the old times of Japan, this is the anime. With its manga art style feel, the anime will transport you back in time. With 26 episodes, it's a mix of action, heartwarming and comedy scenes. It is beautifully animated and leaves the viewers speechless. It's also a stunning spectacle with heros running through the dark forest to sword fighting demons. Orchestral music adds the hype it needs. Plus, there are breathtaking fight scenes.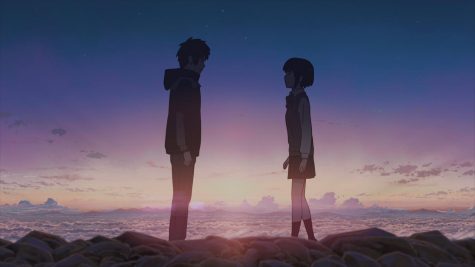 "Your Name" ("Kimi no Na wa") came out in April 2017. It was a manga that came out in August 2016 by Makoto Shinkai.
Two teenagers, Taki Tachibana and Mitusha Miyamizu, share a magical connection after finding out they have been switching bodies. However, it gets a bit complicated when they decide to meet in person. 
If you prefer to watch a movie than a show, then here you go. This movie is one where you really have to watch all of it to get the ending. However, with its beautifully animated scenes, it's hard to look away. It has a comedic start but then goes into more of a romantic drama.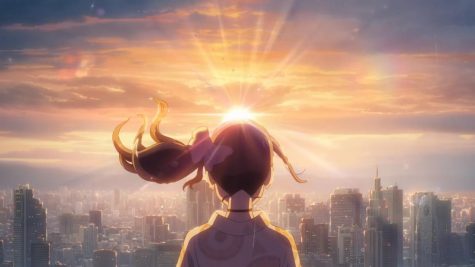 "Weathering With You" (Tenki no Ko) was released in January 2020. On September 1, 2020, it will get a manga version published by Makoto Shinkai and Wataru Kubota. 
The summer of Hodaka's first year in high school, he runs away to Tokyo. After a tough night, he decides to relax in a fast food place where he meets Hina. Later he finds out Hina has the power to not only affect the weather but also the whole world. 
"Weathering With You," under the same creators as "Your Name," is a new movie that came out this year. The animation style looks almost realistic in some scenes leaving the viewers in awe and amazement. It's a visually impressive anime that's both magical and romantic. This anime shows how far someone can go to protect the ones they love.
You can watch all these animes using any of these sites: 
https://kissanime.nz/kissanime-home.html
Leave a Comment
About the Contributor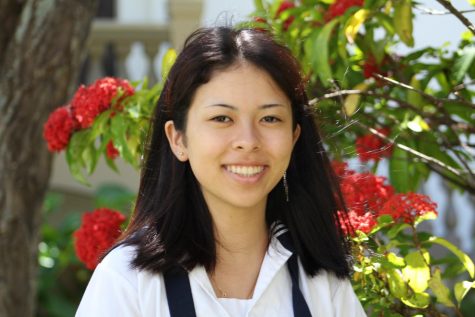 Kirsten Aoyagi, Reporter
Kirsten Aoyagi is a second-year journalism student in her Senior year. During her free time, she likes to watch videos, play video games, and hang out...