Disney's 'Moana' portrays ancient Polynesia
Movie theaters around the island were filled with laughter and pride last week with the premiere of Disney's newest animated film, "Moana." The film earned an estimated $81.1 million during the five-day holiday weekend.
The setting takes place in ancient Polynesia, where Moana, a tribe chief's daughter, notices the islands' natural resources are becoming scarce. In suspicion of an old legend as the cause of such life-threatening conditions, Moana defies her father's expectations and sets sail to return the "Heart of Te Fiti."
The stone is believed to give possessors the ability to create anything desired. The stone was originally stolen by demigod Maui but then lost in a battle between him and fire god Te Ka.
Facing many obstacles along the way and the ultimate challenge of getting the stone from Te Ka, both Moana and Maui empower each other to be the best they can.
The movie incorporated a variety of Polynesian cultures and legends, which was much appreciated by many in the islands. Voice actress Aulii Cravalho (Moana) and actor Dwayne "The Rock" Johnson (Maui) were highly acclaimed for their humorous and enjoyable performances voicing the two leads. Both are from Hawaii.
In addition, viewers took a liking to the soundtrack of the movie, which consisted of sentimental, upbeat and ethnic songs. The song, "How Far I'll Go," could be heard both in the movie and reprised by singer Alessia Cara. Thus far, it has gained more than three million views.  
The film's animation is not something to overlook as well. The movie was made using 3D computer animations, with Maui's hand-drawn tattoos being the one exception. Critics described the visuals as an effective way of depicting different Polynesian features. This was despite some controversy that animators created the characters to be "too robust."
Overall, "Moana" was a well-rounded film, with exceptional animation and a tuneful soundtrack greatly received by movie-goers. Expected to be the box office hit of the year, "Moana" has already exceeded many expectations.
Leave a Comment
About the Contributor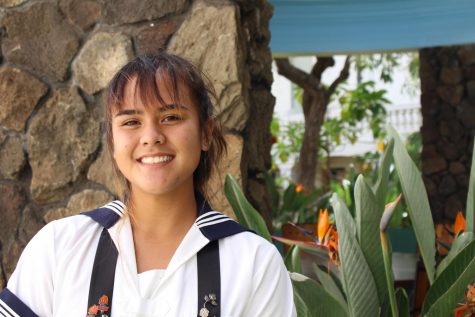 Rebecca Meyer, Features and Sports Editor, Reporter
Rebecca Meyer is a senior and third-year Journalism student. She is also the Features and Sports Editor. Being a journalist to her means being able to...