Undefeated champions
"We're like a pack of wolves. Hungry for the win and always have each others back," sophomore and captain of junior varsity (JV) team Sarah Fiaseu said.  
The JV Gold volleyball team has had an undefeated season with a record of 12 wins and 0 losses.  The season ended with a game against the Le Jardin Academy with two sets of 25-7 and 25-17.
Fiaseu explains that they have both a pre-game and a pre-practice routine of 8 laps around the school parking lot and running suicides.
"The team has an unbreakable bond and I've never seen anything like it," varsity coaching staff, Tanya Fiaseu said.   "The chemistry on the court was not as strong as this before."
The team captain took charge and lead the team back on track.
"Leadership is like cheering on the team and helping them through their mistakes on and off the court," sophomore Mahina Kanoa said. "Throughout all the hard practices we've had, I never knew that I could play with an undefeated record."
The team did not only practice during weekdays but also on Saturdays and holidays.  The members of the team did not think that weekend practice was necessary but junior Jayce Jeremiah said that they wouldn't be where they are without the extra practice.
The last time a Lancers volleyball team had an undefeated season was in 1988 with Head Coach Pedro Velasco.
A banquet was held at Fort Shafter base to celebrate their win at which some players received an invitation to serve as the ILH sports representative to the HHSAA board.
View Comments (1)
About the Contributor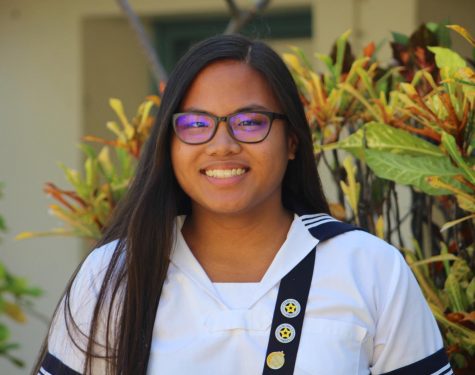 Mercedes Anacleto, Social Media Editor, Reporter
Mercedes Anacleto is a second-year Journalism student in her Senior Year. She is the Social Media and Sports editor.  During her free time she enjoys...