Computer Science class takes on coding marathon
Hang on for a minute...we're trying to find some more stories you might like.
Eight Academy students from the Introduction to Computer Science class and the CyberPatriot teams participated in a Coding Marathon at the University of Hawaii on Apr. 1.
Adviser Deborah Kula said, "This was the first time the students at the UH Association for Computing Machinery (ACM) invited us to their event. Since the UH students ran the actual event, they made it possible for us to be taken in groups and teach us several new lessons. The overall experience was neat and the students seemed to enjoy it."
The Coding Marathon is an outreach activity held at the UH Pacific Ocean Science and Technology (POST) building hosted by students from the UH ACM. Academy participants logged hours of command line instruction, learned the basics of Git usage and Java programming and compiling on Cloud9.
Sophomore Ashley Acoba said, "This was my first time participating in the event and I enjoyed my experience. Although it was more than fours hours of coding, it was interesting to learn more about the different styles of coding outside the classroom."
Four UH ACM members served as mentors for the students at the event. Academy participants were inspired by their passion for coding.
Sophomore Catlynn Nguyen said, "At first, it was intimidating with the college students at the event, but they were all helpful and friendly with the coding."
About the Writer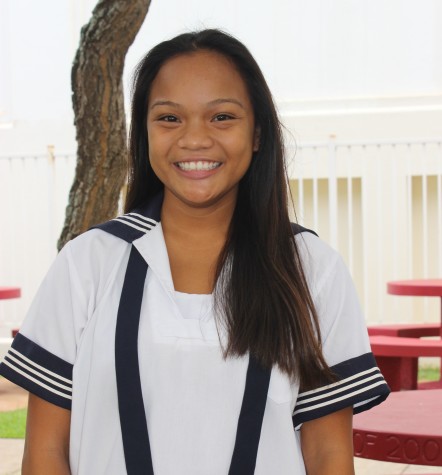 Janelle Medrano, Editor-in-Chief
Janelle Medrano is a senior and a third-year member of the Ka Leo staff. She enjoys dancing, hiking, snorkeling, and pogo-sticking. In her free time, Janelle...