Women's seminar inspires student leaders
Mentors were participants from the East-West Center's Changing Faces Women's Leadership Seminar. Academy students learned about businesses the women had created and heard valuable advice on how to start their own projects, take on leadership roles and make dreams a reality.
"Meeting my mentor, Anushani Alagarajah from Sri Lanka, really gave me insight about what the war-stricken women of Sri Lanka have been going through and how hard it was for them to start all over again," said junior Marissa Okamoto.
The young women also joined their mentors and Academy administrators at the East-West Center's #galswithLEI Forum. Participants attended workshops, including Reinventing the Office, Passion as Purpose, Building Your Brand and Your Community, and Fundable Startups and Raising Capital. Students had the opportunity to participate in a networking reception and an Open Space forum where they could choose from ideas they want to discuss with other women in the community.
"I learned key aspects of business and culture, but most importantly I learned the significance of women's empowerment from my mentor, K.J. Lee from South Korea," said junior Angelina Caballero.
The Academy has been one of the sponsors of the program for the last two years. The students who attended were nominated by their teachers for the students' interest in world affairs and their involvement in community service activities.
"I learned from Nishanthi Thangavel from Sri Lanka that leadership is not bossing people around and doing things your own way but taking initiative and facing the problem head on," said sophomore Katherine Christian.
Juniors Megan Backus and Krista Thom also appreciated attending the seminar.
"Learning about how our mentor, Natasha Hall Lampard from New Zealand, took an idea and passion and turned it into such an influential event as Webstock was so inspiring to us. We were also inspired when she didn't listen to those who told her how she was doing things was too unconventional. Now her event is known worldwide," said juniors Megan Backus and Krista Thom.
Thanks to Elizabeth Dorn and Ann Hartmann, the coordinators of the event for the East-West Center, mentors and students were able to  meet and have valuable discussions.
"Once I got to see the women and meet the women…they were so kind to the students. The girls loved them," said Director of Student Activities, Toni Normand. "They've done really interesting projects in their community and I think it's good for our girls to see people who've had a passion and turned their passion into a business. The women kind of say, 'I was like you once and here's what I needed to do to get to be here,' and I think girls really like to hear that from somebody who's a little closer to their high school struggle."
About the Writer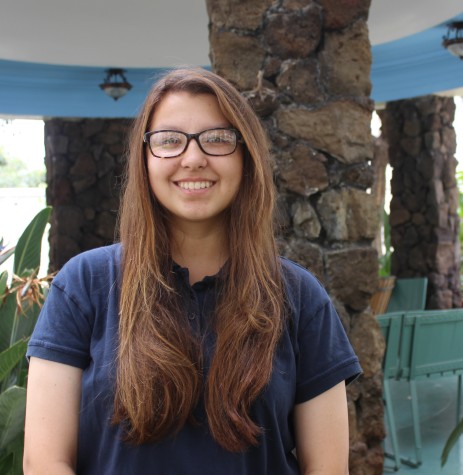 Zoierae Hill, Contributing Writer
Zoierae Hill is a second-year reporter for Ka Leo and a senior at the Academy. She enjoys going on adventures with her friends, listening to music and...