Sophomore goes to Korea for summer study opportunity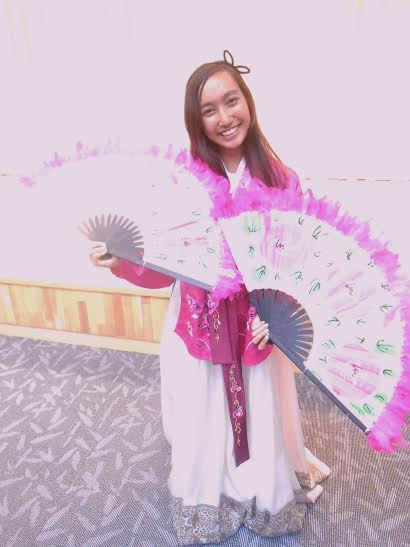 Sophomore Kailanianna Ablog traveled to South Korea with the Pacific and Asian Affairs Council's (PAAC) International Visitor Leadership Programfrom June 16 to 30.
The first step was to fill out an application and submit two essays. The PAAC panel then notified those who had passed for an interview. Finally, the winners received acceptance letters within two weeks.
As a result, 18 students were chosen to attend a five-day orientation.
Ablog said, "I didn'twant to be traveling with strangers since I wasn't with any family members. I had wanted to become more independent and open to ideas. Luckily, I was able to make friends during orientation."
PAAC also offered trips to Japan and Vietnam, but Ablog said that she chose Korea because it was a place that had saved her when she was going through a rough time in her life.
"I had always wanted to go to Korea," said Ablog. "I had been a fan of Asian culture and South Korea prior to the trip, and I think that I was prepared culturally, verbally and mentally. I do teach myself Korean at home, so I know quite a bit about South Korean culture."
Ablog looked forward to the trip because of her interest in the country's pop culture, called the Hallyu Wave. Moreover, she was interested in the lives of students her own age.
"I've always been fond of South Korean culture as a whole. Being able to interact with South Korean students in their native country was amazing to me. I was able learn more about the lifestyles and perspectives of the 'typical' Korean teenager.
"The trip reached my expectations – and more! The only expectation that I had was to have fun, and I definitely did. Aside from that, I learned more about the country that I love greatly as well as gained a greater appreciation for Asian culture as a whole," Ablog said.
During the trip, students kept a daily journal. Recalling a moment from her trip, Ablog said "My group visited two high schools. I liked this part of the trip the most because it gave me the opportunity to meet and get to know Korean teens."
According to PAAC's final report, "Students have opened their eyes to overseas opportunities for the future and their increased confidence empowers them to pursue these options."
"I would say the best thing that happened on the trip was actually being able to go to South Korea. I really feel lucky that I was given the opportunity. I've learned more about myself and my views of friendship as well as found a potential career. The lessons that I learned in South Korea will stay with me for a very long time." said Ablog. "The worst part, however, was when we had to leave. I remember crying four times before my group and I boarded the airplane.
"Just being able to go on this trip was an amazing experience and if I could, I would totally do it again. South Korea means so much to me that I cannot even put it in words. I definitely plan on going back to study there for college. I am excited for the day that I step foot back in South Korea, where another adventure awaits me. Until we meet again, South Korea!"
About the Writer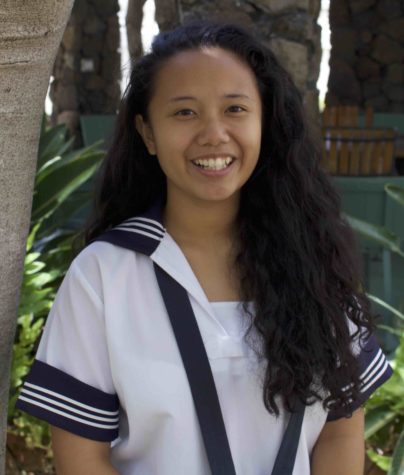 Ashley Marie Lardizabal, Webmaster, Reporter
Ashley Marie Lardizabal is a third-year Ka Leo reporter and a senior at the Academy. She is the webmaster of Ka Leo, co-captain of Lancer Robotics, as...