Young 'biologists' work with garlic and coffee
Last week, Sacred Hearts Academy's Advanced Placement Biology students began two experiments exploring the topics of, "Does rooting hormone increase mitosis in garlic root tips?" and "Does coffee really stunt growth?"
In the first experiment, students split into small groups with three or four people. Students put rooted garlic cloves in a pre-made solution and compared it to other groups of garlic cloves in water. After that, they stained samples onto slides and counted the cells to see if they divided or not.
After repeating each step, the experiment concluded with the rooting hormone decreasing the mitotic division and proving that coffee does stunt growth. Teacher Erin Flynn mentioned that they will repeat this process several times to feel more confident about the conclusion.
"The students always enjoy my labs," Flynn said. "This one was a little tedious and a little frustrating for them, though, because they made their own slides, which are not quite as beautiful as the ones we purchase from the biological supply companies."
About the Writer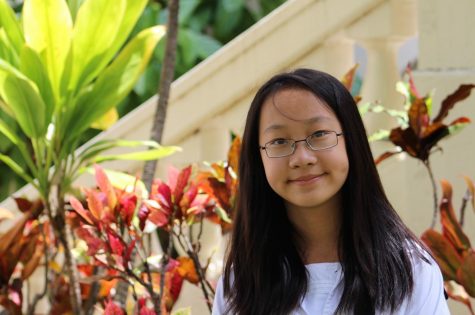 Lucinda Hu, Reporter
Lucinda Hu is a freshman and a first-year Journalism student. She was born in China and has been studying at Sacred Hearts Academy for about four years....