Are you prepared for a hurricane?
Hang on for a minute...we're trying to find some more stories you might like.
Hurricane season in Hawaii is in full effect until November. And although residents have experienced minor damage from hurricanes over the past several years, experts say it is only a matter of time before a hurricane wreaks havoc on the islands.
To make sure your home is prepared for the hurricane, ensure it meets building codes for withstanding hurricanes and has storm shutters. Also, have proper tools, such as flashlights and batteries, supplies, a first aid kit and have plenty of food. It's also important that everyone in the household knows an evacuation routes and a meeting point.
"My family and I are always prepared for hurricanes," freshman Jayce Lynn Jeremiah said.
"When the two recent hurricanes came (Madeline and Lester), we didn't worry because we were ready."
Food is an important supply to have packed for emergencies, such as hurricanes. Make sure to store at least three-days worth of nonperishable food. Select food items that do not require any refrigeration, preparation or cooking. Here are more tips:
Ready to eat foods include, canned meats, fruits, vegetables and soups

High energy foods- peanut butter, jelly, crackers, granola bars and trail mix

Vitamins

Comfort food- cookies, candy, instant coffee and tea

Extra pet food
Tools and supplies that are important to have are:
Flashlights

Extra batteries

Fire extinguisher

Signal flare

Area map

Non-electric can opener or utility knife

Battery operated radio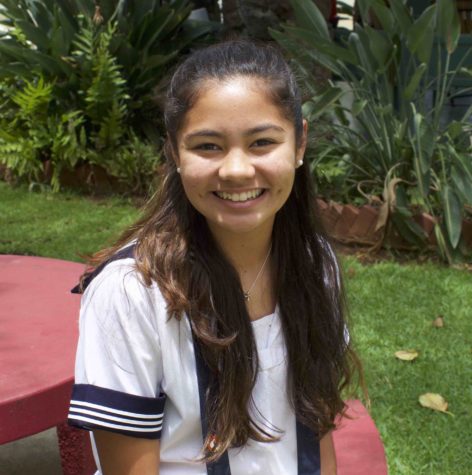 Kekaimalie Woods, Reporter
Kekaimalie Woods is currently a junior at Sacred Hearts Academy. This is her first year in Journalism. Outside of school, she plays soccer for Hawaii Surf...