Freshman Initiation: As told by a Little Sister
Hang on for a minute...we're trying to find some more stories you might like.
Freshman Initiation is a long-time tradition at Sacred Hearts Academy, and contrary to what it sounds, this "initiation" doesn't include hazing or humiliation but rather fun and fellowship.
As a new freshman at the Academy, I initially had a mix of feelings about the tradition–both afraid but excited. Afraid because I knew that the finale of Freshman Initiation Week included performing a choreographed dance in front of the entire high school. Excited because the tradition did have several positives to it, such as getting an "older sister." Our older sister was a student from the junior division.
Freshman Initiation Week is mostly coordinated by the "big sisters," some of whom go "all out" to make their "little sisters" feel special. My big sister, Emily, did just this. For Mini Monday, where big sisters dress their little sisters in baby accessories, I was decked out with a baby blanket, bow and a baby bottle filled with Skittles candy. For We Match Wednesday, Emily and I sported matching tutu's and tiaras. It was a great bonding experience.
But the best bonding probably happened during our daily dance practices. The goal was to look good as a team and to make our big sisters proud. This required us to be good communicators and even better listeners. And although the practices were rigorous, there was still plenty of laughter to go around.
Performing the dance itself wasn't as nerve-wracking as I thought it would be. It was most likely because of the amount of practice we've put into it, which made us more excited than nervous. At first, our group couldn't find our big sisters in the crowd, but as soon as we were able to find them, we felt relief. Knowing that we had our biggest "cheerleaders" rooting us on made it all worth it.
Overall, Freshman Initiation Week was a perfect way to transition from middle school to high school. We not only got to bond with new "sisters" at the Academy but make everlasting memories as well. Hopefully, we are able to continue this sisterhood as the years go by so that we can laugh about it at our high school reunion years from now!
About the Writer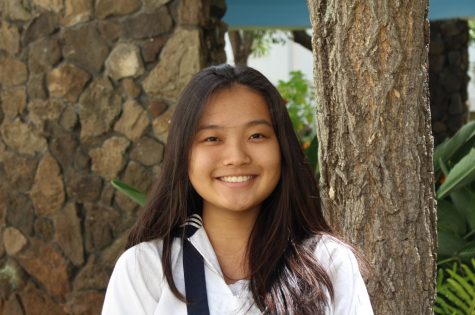 Noe Nekotani, Opinions Editor and Webmaster, Reporter
Noe Nekotani is a senior fourth-year journalist/webmaster/opinions editor for Ka Leo. In her free time, she enjoys listening to music, yoga, and hiking....