Your top local shop stops
ʻAʻohe hana nui e alu 'ia.
No task is too big when done together by all.
       Olelo No'eau #142
When it comes to the aloha spirit, many people think this is just the basic line of respect we have for one another. Others come to the understanding that the aloha spirit is more than that. It is a way of life, and a way to work with each other in order to help, grow and support our local communities. 
The concept of supporting local circulated through our communities. Originating from the trend of supporting local farms, the concept has expanded onto smaller businesses founded and established by Hawaii residents. By supporting local, you are able to help our communities grow and flourish, as well as leave a smaller carbon footprint. As someone who was born and raised in Hawaii, I found that I haven't really supported many local businesses, thus leading me to explore. I was able to visit a few local favorites, as well as a few newly-founded businesses. 
Next time you head out on a journey around the island, be sure to support some of the local businesses highlighted and reviewed today.
ALOHA STADIUM SWAP MEET:
Outdoor marketplace located at the Aloha Stadium every Wednesday, Saturday and Sunday.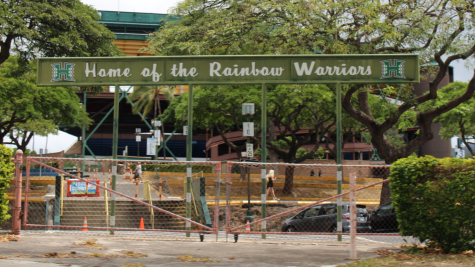 As a hotspot for homegrown businesses, the Aloha Stadium Swap Meet & Marketplace is my top recommendation when looking for locally-owned businesses to explore. Since 1979, it has become a place where vendors and families look to sell products and personal belongings. It features more than 400 different vendors from around the world. The diversity of the swap meet surely symbolizes the "melting pot of aloha" that is praised upon by many. 
Here you'll find hand-crafted, cultural and even exclusive products. You'll want to get an early start in order to visit as many vendors as possible. It gets crowded by mid-morning. 
Be sure to try out the different flavors of Hawaii's local businesses as well. We were able to get a taste of Hispanic birria tacos from Island Street Tacos, shave ice by MM Island Shave Ice booth, as well as refreshing tea samples from newly-founded business, Local Boiz Tea. 
Flavors of the World's Island Street Tacos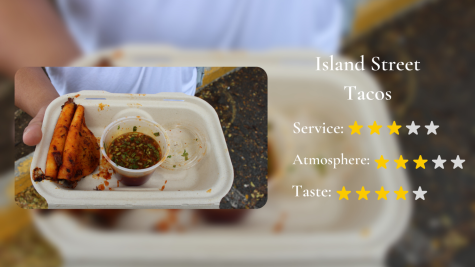 This quick Hispanic food fix will have you running over for more. Popular amongst customers for their cheesy birria tacos, a quick dip and bite with their signature and homemade birria recipe, the spices and flavors are guaranteed to overwhelm your mouth with deliciousness. Visit them at the Aloha Stadium Swap Meet & Marketplace, or keep up on their Flavors of the World Instagram for their mobile locations. 
MM Island Shave Ice
This small shave ice booth, run by local residents, was one of the most welcoming booths in the marketplace. Forever leaving a good impression on us, their aloha spirit and great customer service were what helped us leave such a great review. Being a small booth, they were limited on the amount of flavors; however, this fluffy and light shave ice is one of the best desserts for customers of any age. This timeless booth offers catering and service at numerous events and locations. For more information, check out the MM Island Shave Ice's official Instagram.
Local Boiz Tea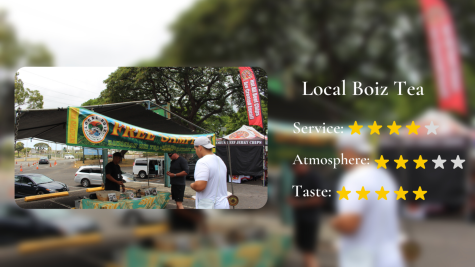 As one of the smallest and quietest booths, Local Boiz Tea was surely the most surprising of them all. Their Hawaii-sourced teas come in a few different flavors: lilikoi guava black tea and Hawaiian pineapple tea. You will meet two owners full of aloha spirit. As new customers, they talked us through the different flavors and tea making process. As we sampled some of their teas, they gave great advice and recommendations of making the tea to our taste and liking. They also sell infused raw cane sugar from Maui. You surely get a taste of Hawaii and the "mana in every sip," as promoted by Local Boiz Tea. 
No'eau Designers
A female and kanaka-owned business located at Ala Moana Center.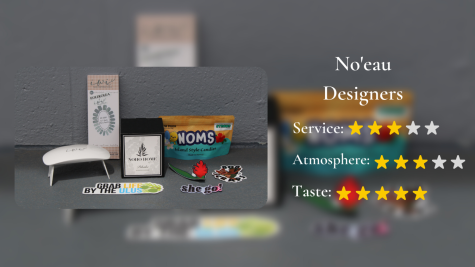 Showcasing its newest store location, No'eau Designers is one of Hawaii's most popular local shopping stops. With its original location at Ka Makana Ali'i in Kapolei, the Ala Moana Center location is a convenient stop for those looking to purchase souvenirs and Hawaii-made products. Ranging from clothing to accessories and even cooking essentials, No'eau Designers will impress you with the wide variety of items made by Hawaii's local businesses. No'eau Designers will have you feeling the true aloha spirit. Everyone who comes in and out of the store is brought together to appreciate local creations. For those with a sweet tooth, be sure to check out NOMS for their lemon-peel and li hing mui gummies. 
ARVO
Small Aussie-styled cafe located in SALT Kakaako.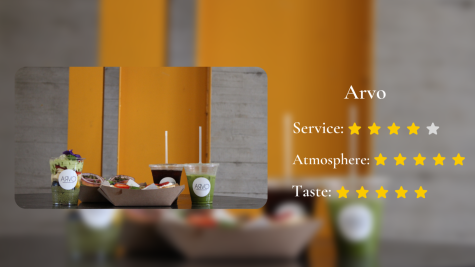 The Aussie-inspired brunch foods by ARVO is considered the most aesthetic and "instagrammable" cafes in Hawaii. With two out of three owners growing up in the state, ARVO not only brings attention to its unique Aussie-inspired foods but also its welcoming environment to those of all backgrounds. As an attraction to those with a rich and savory palate, ARVO will catch your eye with its most popular dish, the smoked salmon toast. The dish consists of two pieces of toast topped with cream cheese, smoked salmon, spinach, red onions and capers; it will definitely leave you wanting more. As a small cafe, the menu prices are a tad expensive but fairly worth the price.
SHIMAZU STORE
A hole-in-the-wall snack shop located on School Street in Kalihi.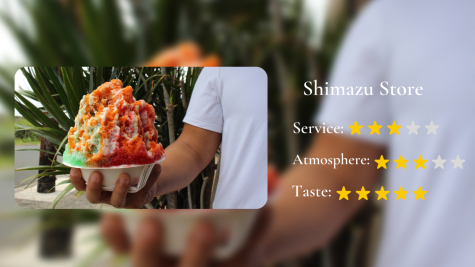 Shimazu Store is most popular for its wide variety of shave ice flavors and toppings, as well as their larger-sized servings. This hole-in-the-wall may be easy to miss while driving down Kalihi's School Street, but after the Shimazu experience, you will forever remember the outstanding flavors that melt in your mouth. Starting with a small cart circulating around Mililani, it is evident that their 70 handcrafted shave ice syrups have helped them grow in popularity amongst locals across the island. But their shave ice isn't the only thing they are known for. They also sell halo halo and flavored popcorns. These tasteful snacks will leave you with cravings for more, all the time. Their large portions for a low price are surely notable, and with a family-oriented feeling from Shimazu's employees, you are guaranteed a great and memorable experience. 
Leave a Comment
About the Contributor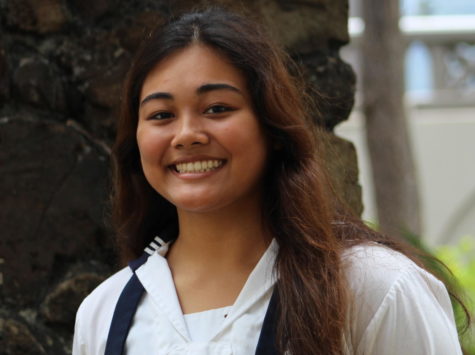 Isabella Savea, Reporter
Isabella (Izzy) Savea is a second-year Journalism student and senior at the Academy. This school year, she hopes to learn new ways to put her creative...