Mothers appreciate sincere gestures and real appreciation
Mother's Day is a day to show appreciation for everything mothers do. Finding a nice gift for mom may be difficult if teens do not know what their mothers like. Nevertheless, mothers appreciate most things their children do. Often, mothers do not want the most elaborate or sophisticated gifts. Simple, heartfelt appreciation is welcomed.
Freshman Ashley Lardizabal said "I bought my mom a blouse that she's been wanting for a while. I got this gift for her because it is the least I can do for her in return for what she's done for me."
In trying to find gifts for their mothers, teens should consider their mothers' preferences, what their mothers like to do or watch, what their mothers prefer in their spare time and what makes them happy. Thinking this way will help teens find an appropriate Mother's Day gift.
Mothers also like gifts that are sincere and genuine. They do not always want something found in stores, but something thoughtful and meaningful will be treasured.
Freshman Hudson Jones said, "For Mother's Day, my family and I are going to clean the house while my mom relaxes. She loves a clean house. I will give her a Mother's Day card and Twix for Mother's Day because she likes Twix."
Mother's Day is a time that celebrates mothers and everything they do for their families. They sacrifice a lot of their time to make our lives easy and enjoyable. Mother's Day gives families a chance to thank moms and appreciate all their hard work.
About the Writer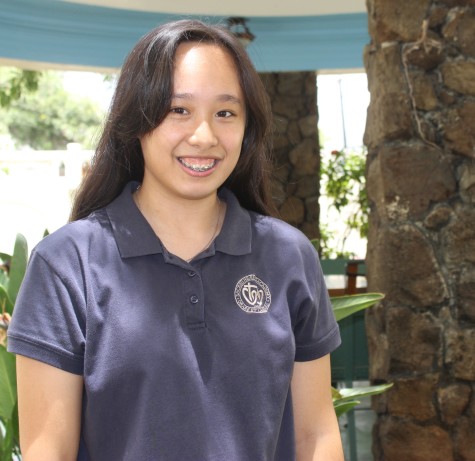 Mariko Galton, Entertainment Editor, Reporter
Mariko Galton is a junior and third-year member of Ka Leo. Outside of school, Mariko is part of Saint Louis School's JROTC program. In her free time,...