How team chemistry led to a successful basketball season
Having a good team bond means having good chemistry, and for the Sacred Hearts Academy varsity basketball team, it led to an exceptional season.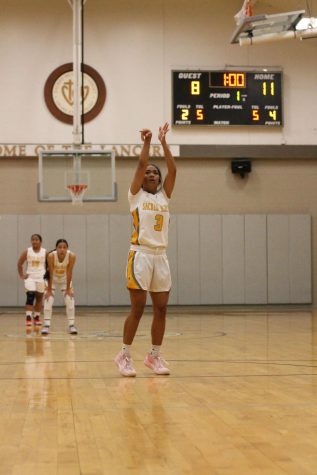 Team chemistry doesn't only matter when on the court. Many agree that how a team interacts with each other off the court also affects how they will perform during a game. 
According to an article by Vida Aventura, professional sports teams such as the Green Bay Packers and Indiana Pacers work to develop a strong bond, both on and off the court. 
The Lancer varsity basketball team finished the regular season going 8-3. The team was captained by senior Rory Redila, senior Nahenahe Alo and junior Kaylsa Ng. In the 2022 season, the varsity Lancers finished as the state runner up against the Hawaii Baptist Academy Eagles.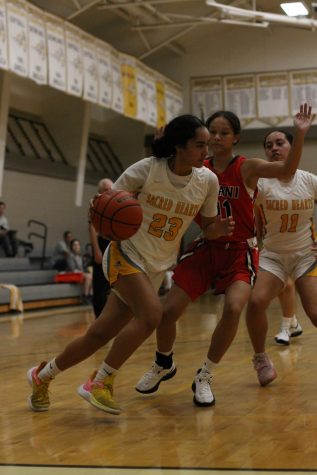 "We all felt the feeling of losing, and we all remember crying in the locker room and comforting each other, which also created a durable bond," Alo said.
The Lancers also participated in a pre-season tournament on Maui,  where they won two out of three games. The trip to the neighbor island created an opportunity for the team to bond. 
"In Maui, we had to be in the same van as the people in our (hotel) rooms, so we got the chance to bond with the others on our car rides to games and places we visited," Redila said. "In addition, we did a team building exercise and a scavenger hunt with our roommates." 
There were also other bonding opportunities throughout the season. Some of the varsity Lancers attended basketball games, such as the Iolani Classic and a University of Hawaii game. 
The team bonding off the court created a connection between the players on the court. With that connection, the team has learned to trust each other. 
"We know each other's habits and tactics, which contributes to us playing together as a team," Alo said. "Thanks to our teamwork and trust in each other, we have had a pretty successful season so far." 
View Comments(1)
About the Contributor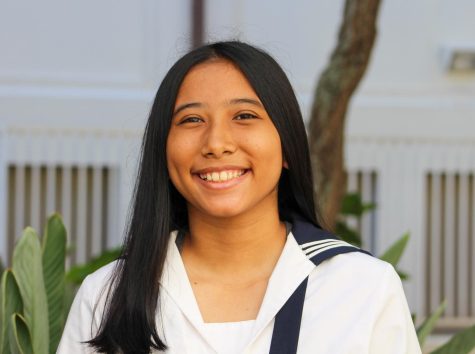 Jaime Tumbaga, Reporter
Jaime is a third-year journalism student and a junior at the Academy. This year in journalism, she hopes to learn how to connect with her peers and tell...