Lancer cheerleaders named best in country
While a global pandemic put a halt on high school sports this fall, Sacred Hearts Academy's cheer team put their motto to the test. "Hard work beats talent" earned some members All-American honors from the Universal Cheerleaders Association (UCA).
Varsity cheerleaders Cayla Cabanban, Alissa De Smet, Jacelyn Tanuvasa and Andromeda Tong, as well as intermediate members Riley Baltunado, Aileen Araujo and Aureanna Vendiola, were named best in the country. 
Athletes submitted a video showing off a dance they learned from a UCA cheerleader. They also had to demonstrate tumbling skills. Prior to the pandemic, UCA officials travel to the state and dedicate two days to in-person auditions.
"It's a really great opportunity for me and my teammates to know that hard work will pay off," Cabanban said in a recent interview. She is a four-time All-American. The process, she said, usually involves a large home crowd and the support of family and friends.
The cheer team practices virtually as a team. They also practice independently, with a list of tumbling or conditioning exercises to follow on their own time. Members also rely on their own bodyweight for weight training since most members do not have access to gym equipment. 
"Our Zoom practices were interesting," sophomore Tong said. "Some athletes had to go to parks or in their backyards. My backyard is a little crooked because I live on a hill, so I struggled, but I think that it did benefit me." 
Both Tong and freshman Angelina Castaneda prefer practicing in person in order to reach their top athletic potential.
The cheer team has won four state championships and two national championships. With the season being cancelled this year, their attempt for a "five-peat" and a "three-peat" has been set back. 
"I am most excited for competitions and cheering at games, if we do end up having a football or basketball season," Castaneda said.
Leave a Comment
About the Contributor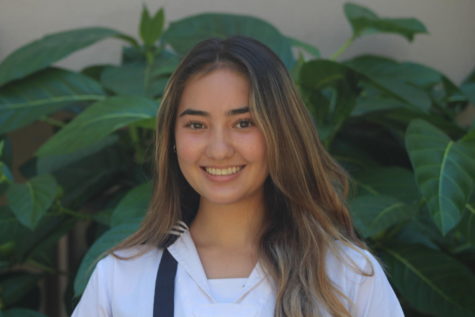 Zandrina Cambra, Reporter
Zandrina Cambra is a second-year Journalism student in her senior year. As a student reporter, she hopes to learn how to open herself up to new opinions...