Marching band gets new exposure after a canceled parade
Every year, members of the Sacred Hearts Academy marching band spend months preparing for three major parades on Oahu. This year, however, students only had the opportunity to march in two.
Due to bad weather in November, the 71st Veterans Day parade in Wahiawa was canceled. Members of the band had arrived to the parade, dressed and ready to perform, but said they were extremely disappointed when they discovered it had been canceled.
"It was (another section leader's) idea to play anyway," drum major, trumpet section leader and senior Kacey Chong said. "When we did play, I felt like everyone's spirits were lifted, even though the parade was canceled."
Despite the band not being able to march the parade route, they made their mark by performing "Patriotic Parade Sequence" and "Shut Up and Dance with Me" at a nearby parade venue.
Marching band students were able to perform the two songs, along with the "Christmas Parade Sequence," which was also performed at this year's Grandparents Day. The annual event invites students' grandparents to attend school with their granddaughters for the day.
"I was very grateful when (Head of School) Mrs. (Betty) White and the sisters of Sacred Hearts let us perform," band director Keith Higaki said. "In an email, Mrs. White said that this may have been the best Grandparents Day."
More than 40 band students came to school to perform for parents and prospective students on Nov. 18 for an open house as well.
"(Open House) was another big success," Higaki said. "The parents, students and faculty were really excited to see the band perform."
After performing for the school, the band returned to the streets for the annual Waikiki Christmas Parade. The nighttime parade is 1.1 miles long. The Academy was one of 11 high school bands participating.
"It was nice to talk to other band members in different schools to bond with them, sharing our similar interests," Chong said. "Even though it rained slightly during the parade, the band was able to play with good tone, and they sustained their stamina."
The marching band will have their last parade on Dec. 7 in Kaimuki, which will be held on Waialae Avenue starting from Saint Louis School.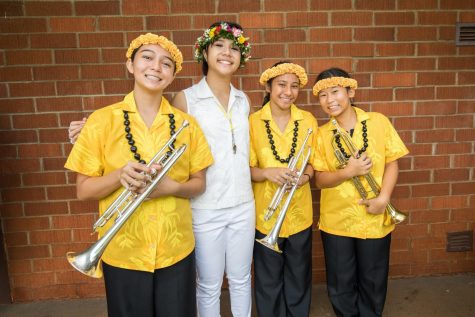 View Comments (1)
About the Contributor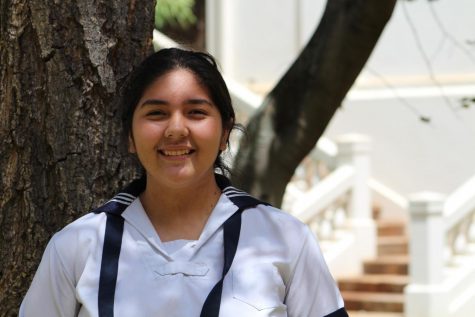 Shelby Mattos, News Editor, Reporter
Shelby Mattos is a senior and third-year Journalism student. She is the Publicity Chair for Division Council and participates actively in the Academy's...