Academy holds 20th annual blood drive
Janelle Medrano, Reporter
February 18, 2015
Hang on for a minute...we're trying to find some more stories you might like.
Club Med is sponsoring the annual blood drive on Mar. 6 from 7:00 a.m. to 3:30 p.m. The Academy has provided vital pints of blood to the Blood Bank of Hawaii since 1995.
Club Med adviser Elizabeth Sutter said, "Many people need blood at some point in their lives, and if students begin to donate blood in their early years, they usually continue to give throughout their lifetime. For example, one cancer patient needs 67 pints of whole blood during treatment which is about what we collect from our entire blood drive."
Donors must meet the basic requirements in order to donate. At the time of donation, blood donors must be in good health, be 18 years old or 17 with written parental consent, weigh at least 110 pounds and have a valid photo identification with birth date. Before giving blood, donors also need to be well hydrated, well rested and consume foods that are rich in iron.
Staff from the Blood Bank of Hawaii do a short physical check and review the donor's medical history to ensure that there are no problems.
Sutter said, "I hope for at least 100 people to sign up in order to get the approximate 60 pints needed to contribute to the Blood Bank. Some possible donors are eliminated after registration due to low levels of iron and blood pressure."
Students who donate or find others to give in their name will receive extra credit for science classes. Those who are interested in donating blood should contact club adviser, Elizabeth Sutter, for more information.
About the Writer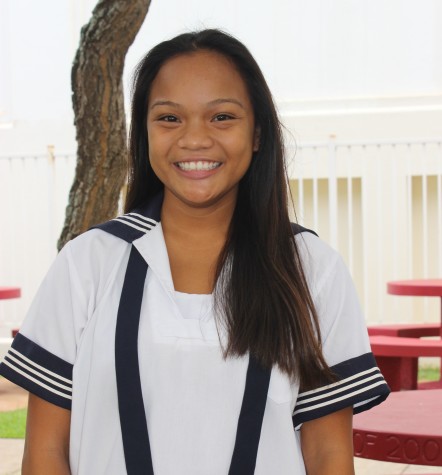 Janelle Medrano, Editor-in-Chief
Janelle Medrano is a senior and a third-year member of the Ka Leo staff. She enjoys dancing, hiking, snorkeling, and pogo-sticking. In her free time, Janelle...