Not sure where you want to go to college or what you want to study?
As a college preparatory school, Sacred Hearts Academy prepares and supports students on their path to the future. College Call-Out is a series we're starting that will ease your wonders about life after high school. Here, we give the teachers we look up to a chance to talk about their college experience.
In this column, I interviewed teachers from two different types of universities: public and private, and from different departments of the Academy: History and English. From the History division, we learn about teacher Thomas Gimber and his experience of entering the U.S. Navy after graduating from high school. He then went on to attend the University of Arizona in his 30s (class of 2015). From the English department, teacher Katie Gaitan represents the University of Southern California (USC) (class of 2017) and shares her experience of starting a law major only to side with what she loves, reading and writing.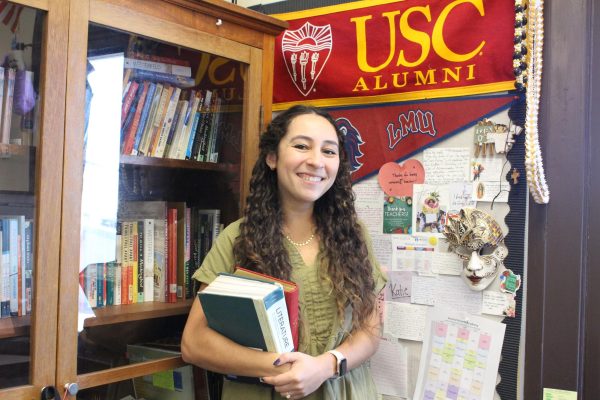 Calling Out: Katie Gaitan
USC holds a special place in Gaitan's family history. It is where she went on to achieve a bachelor's degree in English Literature and a minor in business. Gaitan originally studied pre-law, but after two years, she switched to English and realized how much she enjoyed studying it. 
Gaitan, who has been at the Academy for three years, values having been part of the USC Helenes, a group of women who showcased having school spirit through acts of volunteerism. Gaitan remembers setting up the student section of football games and getting to sit in the front row. You might have even seen her on a televised USC football game from 2013 to 2017. 
USC gave Gaitan the opportunity to network with many people after college. She says that she always runs into people who either have a connection to USC or know of the school. 
Gaitan's advice to Academy students is to believe that you will end up where you belong and to trust the process. Many seniors, including myself, are unsure about the future of their education. Gaitan's words genuinely eased my mind. To believe that the world will take you to where you truly belong is now my mindset when applying for colleges.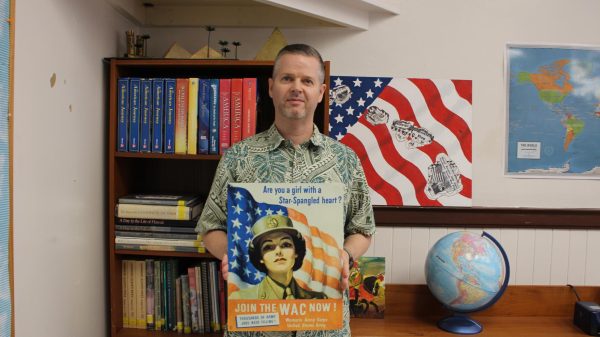 Calling Out: Thomas Gimber
For history teacher Gimber, the University of Arizona was his school of choice because his wife was also going there. He told himself, "If she can do it, why can't I?" 
Gimber, who has been at the Academy for two years, achieved bachelor's degrees in History and Korean (as his required second language for history majors) with a minor in Philosophy. Gimber obtained his newfound interest in History through his four-year enlistment in the U.S. Navy. 
Gimber's advice to students is to "set both goals and habits." 
"Recently, I've moved away from goals, and I decided that, don't set goals, make habits," he said. "I decided that I'm gonna set goals, but I'm not gonna treat them as if they'll make me or break me. I'm just going to see if I can hit it."
This is what pushed Gimber and continues pushing him to this day. 
For the duration of his formal education and employment, Gimber lived goal to goal, unafraid of not meeting his bigger goals. Rather, he appreciated how far they pushed him. 
Gimber said that the University of Arizona has a museum dedicated to the USS Arizona (a U.S. Navy battleship built in the mid-1910s). Having been part of the U.S. Navy, Gimber valued this campus museum even more. Gimber notes that his university has instructors who will teach you "things you won't find in textbooks," always adding new fields of interest.  
Gimber's final words of advice to Academy students is to learn to learn, not to earn a grade. Throughout the interview, I felt Mr. Gimber's deep value for education itself and the possibilities that can derive from it. Education is important in itself. He advises Academy students to learn as much as they can, for they can prove useful for the future – not for money or fame but rather for yourself and your own well-being.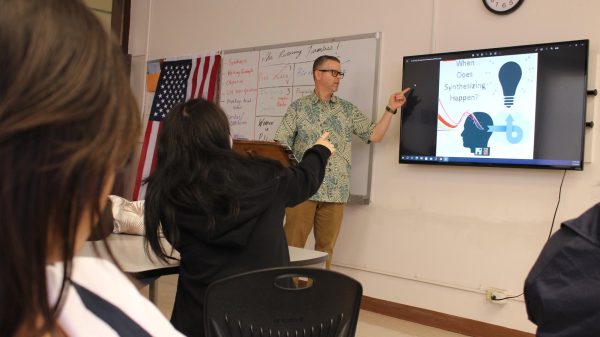 Next up for College Call-Out? Revealed next time on College Call-Out!