Academy students win awards for Keiki Day Contest
Hang on for a minute...we're trying to find some more stories you might like.
This year's annual Keiki Day contest, sponsored by the Honolulu Star-Advertiser and Parents and Children Together (PACT), incorporated the theme, "What Every Parent Should Know." One winner per grade is chosen and winning entries will be published in a special Honolulu Star-Advertiser edition on May 7.
When Academy students in grades 1-12 submitted original stories, poems, essays or artwork related to this year's theme, six won in the art and essay divisions, including third grader Ariana Sun, sixth grader Lucy Gentry, eighth grader Julia Oehlers, eleventh grader Jennifer Hoeft, and twelfth graders Jamie Yoo and Corrina Joyce Cabantangan.
Hoeft's work showed her appreciation for her parents.
 "My poem conveys the importance of appreciation towards our parents. At first, when you read it from top to bottom, it depicts an image of an ungrateful teenager, but if you read it from the bottom to the top, it has a completely different message. I felt so blessed to be given the opportunity to let others read my poem and have a greater appreciation towards their parents," she said.
Oehlers echoed the sentiment.
"I wrote my essay about if our parents really know how much we appreciate them. It was important because often we don't give our parents the needed respect and appreciation for all the things they do for us. I wanted to make a point by saying that even if we don't always show it, parents know that they are appreciated because of the little actions or hugs we give them every day."
Winners receive over $100 in cash and prizes.
About the Writer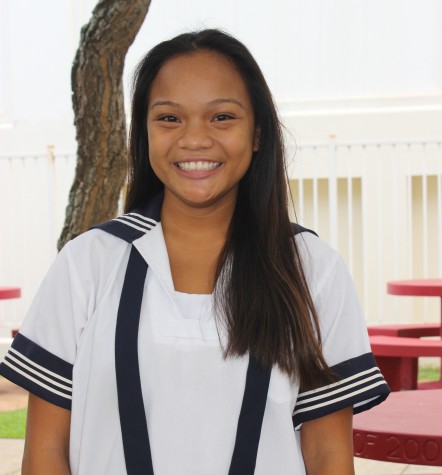 Janelle Medrano, Editor-in-Chief
Janelle Medrano is a senior and a third-year member of the Ka Leo staff. She enjoys dancing, hiking, snorkeling, and pogo-sticking. In her free time, Janelle...