Family time offers happiness
Hang on for a minute...we're trying to find some more stories you might like.
People often equate material wealth with happiness. However, this is not the case because many families with financial problems are still able to find ways to be happy.
Research shows that happy families have similar habits. They often create traditions by sharing meals and their daily lives at the table, by having fun and playing games together, by supporting one another and by regularly showing affection for each other.
Although spending time with friends is an important part of growing up and becoming independent, it shouldn't mean that time spent with family should be neglected.
Sophomore Kathryn Garcia said, "I spend a great amount of time with my friends, but I know that spending time with family is also important. My sister drives me to school every morning and we often talk about anything that comes to mind in the car ride. Although it's just something small, I'm always glad to know that I have the chance to talk to her before I start my day."
Teens shouldn't feel hesitant about discussing their problems with family members because family is there to support and guide them. Discussions at mealtime provide great opportunities to say what they feel and to learn from each other on how to deal with problems.
Sophomore Geena Bruno said, "My dad always tries his best for all of us to eat dinner together as a family. Whenever we actually do eat dinner together, I always enjoy our conversations because we are constantly laughing and it's just a really great time to relax and enjoy each other's company."
Setting aside at least one weeknight to spend time with family to watch a movie or eat dinner together actually does make a difference. Even if it's just coming home from school every day and talking to parents and siblings for a few minutes about each other's day will make connections stronger.
Sophomore counselor, Annaliza Miyashiro, said, "It is necessary to strengthen the family bond by spending a lot of time together or even just talking on a daily basis. Having a strong connection with family is important because family is permanent and everything else is not."
About the Writer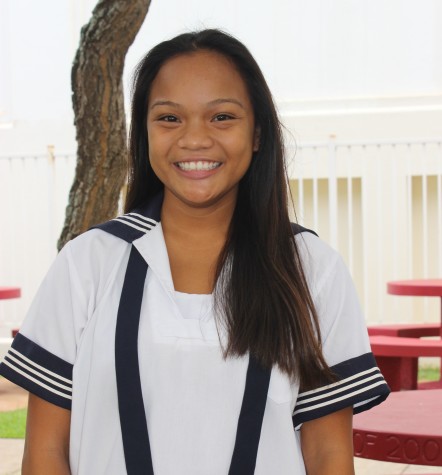 Janelle Medrano, Editor-in-Chief
Janelle Medrano is a senior and a third-year member of the Ka Leo staff. She enjoys dancing, hiking, snorkeling, and pogo-sticking. In her free time, Janelle...