Students engage in discussions
Hang on for a minute...we're trying to find some more stories you might like.
Students in several English classes participate in Socratic-style discussions. Teachers Chloe Smith, Spencer Freitas and Jill Sprott facilitate these student-leader discussions during which students have the opportunity to lead class discussions with two classmates.
Students prepare for the classes by creating five questions involving the text that was assigned the previous day. The main purpose of the seminars is to involve all students using a more engaging technique.
Smith said, "Rather than formulating my own questions around a text, students have the opportunity to explore specific subjects that they are interested in. Not only does this type of project allow for close-reading of a text, but it also encourages leadership responsibilities as students experience what it's like to take control of the classroom."
Sophomore Risa Hayashida said, "I was actually quite nervous in the beginning of these discussions, but I later became accustomed to it and I definitely enjoyed it. By having these discussions, it was a good chance to hear and listen to what my peers have to say about the novel. I learned that people have different opinions about the novel and it made me think about their points of view. "
This format of discussion allows not only students, but teachers, to experience new perspectives on a text or topic.
Smith said, "Student leaders did a wonderful job creating questions and trying to keep their peers engaged. It's amazing what questions and answers my students came up with. Of course, some discussions went better than others.  The time of day certainly contributed to whether or not students were engaged.  For example, the first and last periods of the day were always a little extra challenging!"
Sophomore Nikaela Busekrus said, "I really enjoyed the discussions because it was more of an interactive way to learn about the novel and it was interesting to hear my classmates' perspectives and different ideas about the book."
About the Writer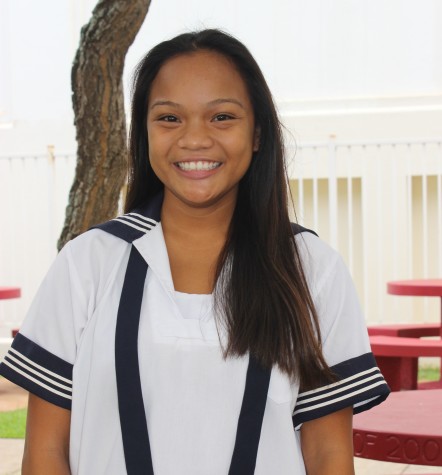 Janelle Medrano, Editor-in-Chief
Janelle Medrano is a senior and a third-year member of the Ka Leo staff. She enjoys dancing, hiking, snorkeling, and pogo-sticking. In her free time, Janelle...