Activities can still be done during rainy weather
Hang on for a minute...we're trying to find some more stories you might like.
Weather in Hawaii is usually consistent, with only minor changes in temperature throughout the year. The months from November to April are considered the winter season, during which the Hawaiian Islands receive most of their precipitation.
During these next few months of inclement weather, teens may be cooped up in the house all day. The question is what do they do?
Freshman Zoierae Hill, "When it's drizzling, I usually go outside and play in the rain because it's a great feeling when I'm surrounded by the cold breeze. It also frees me from my worries, and it's quite exciting to do something fun rather than staying indoors all day."
Another way to pass the time may be to spend time with friends.
Sophomore Megan Madamba said, "I love it when it's raining because it's a great time to hang out with my friends by going to the movies. Whenever it's raining I usually stay home, but it's always a better day when I spend it with a group of fun people."
Another way to pass the time is to exercise. Exercise is not only good for weight loss. It also improves the brain, heart, lung and whole body health. Working out whether at home or at the gym also improves one's attitude and feelings.
Freshman Kayla Manz, "I enjoy doing physical activities such as Zumba during the rainy days because it allows me to work out and have fun at the same time. When it's raining, I can't really do anything outside so I do the Zumba with my mom and sister."
Like the rest of the human body, the brain also needs exercise. One can read a book, a magazine or the newspaper which provides exercise for the brain and also strengthens the mind. Reading is a great way to pass the time for hours.
Sophomore Kathryn Garcia said, "Since it's not hot but cold, I find the weather to be perfect for me to continue reading my book series. With rainy weather, I'm able to read and enjoy it for hours."
About the Writer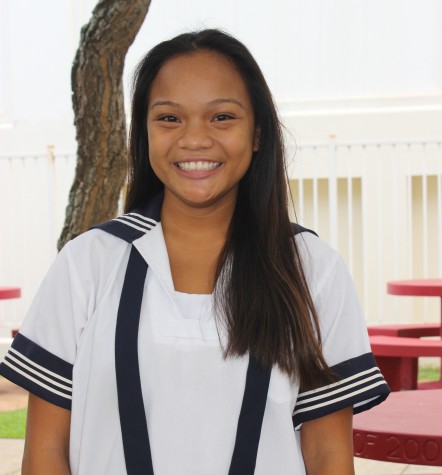 Janelle Medrano, Editor-in-Chief
Janelle Medrano is a senior and a third-year member of the Ka Leo staff. She enjoys dancing, hiking, snorkeling, and pogo-sticking. In her free time, Janelle...