Smartphone games keep teens entertained
Hang on for a minute...we're trying to find some more stories you might like.
With an increase and popularity of smartphone apps, phone games have become a major source of entertainment for many.
A game that involves lining up three similar candies in a row, "Candy Crush" is played by more than 45 million users a month. It is a structured game with several levels of difficulty, allowing players to continue playing the perfect challenge.
Sophomore Ashley Sumibcay said, "I always play 'Candy Crush' whenever I'm bored because it's usually challenging and it always keeps me entertained."
"Dots" is another challenging game which requires connecting same colored dots in less than 60 seconds. Although less addictive than "Candy Crush," this game can take up a lot of players' time because of the need for skill to move on to the next level.
"Fun Run" involves cute, furry creatures of the forest which are racing to a finish line. The objective of the game is to run while avoiding obstacles to finish the race before anyone else. "Fun Run" is an online real-time multiplayer game for smartphones that can be played anywhere in the world with up to four players.
"Plants vs. Zombies" is a game that includes a mob of brain-eating zombies invading the player's home. The goal of this game is to keep the plants alive in front of the house with 49 powerful plants that are able to kill 26 types of zombies before they break down the door.
"4 Pics 1 Word" is a set of challenging puzzles containing four similar pictures which have something in common. The goal for the player is to find what the pictures hve in common and create a word that refers to all the pictures. It provides the mind with a little work while keeping players entertained.
Sophomore Noelle Yamamoto said, "I've been playing '4 Pics 1 Word' ever since it came out. Before I guess the correct word, I always have to carefully examine the pictures and I feel so smart whenever I beat a level."
About the Writer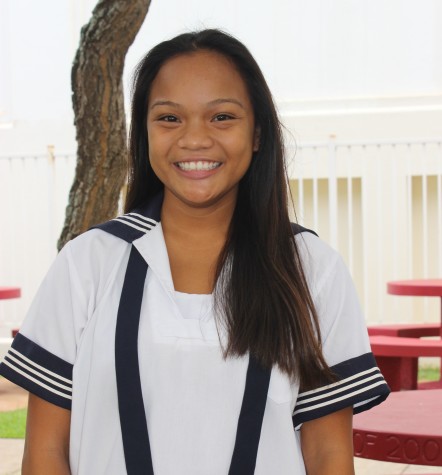 Janelle Medrano, Editor-in-Chief
Janelle Medrano is a senior and a third-year member of the Ka Leo staff. She enjoys dancing, hiking, snorkeling, and pogo-sticking. In her free time, Janelle...