Digital photography class gains appreciation for art during visit to Honolulu Museum of Art
Hang on for a minute...we're trying to find some more stories you might like.
Organized by art teacher, Spencer Freitas, the Digital Photography class visited the Honolulu Museum of Art  on Oct. 1 to give students the opportunity to view an exhibit, featuring the work of famed photographer Ansel Adams.
Adams is widely considered the preeminent American photographer and the man credited as the primary force behind the acceptance of photography in the world of fine art. Adams spent some time in Hawaii during his prolific career, and this exhibit displays some of the finest examples of his photography during that period.
Freitas said, "The purpose was to help the students gain an appreciation for photography as a fine art through the eyes of a world-famous photographer and with a subject matter (Hawaii) that is very close to our hearts."
The class observed several different artworks through the various artists with different perspectives.
Sophomore Geena Bruno said, "I learned more about Ansel Adams and how he was a great photographer. I also realized that you can take a picture of anything and make it beautiful."
The Digital Photography class is currently moving into landscape photography studies.  Adams primarily worked as a landscape photographer, highlighting the beauty of the natural surroundings.
Sophomore Shayla Trinidad said, "I noticed that many of the photos taken by Adams were stop-motion photos. I learned about the importance of timing, steadiness and patience in photography."
The work of Ansel Adams is available to the public until Jan. 12 at the Honolulu Museum of Art where students can get a student discount.
About the Writer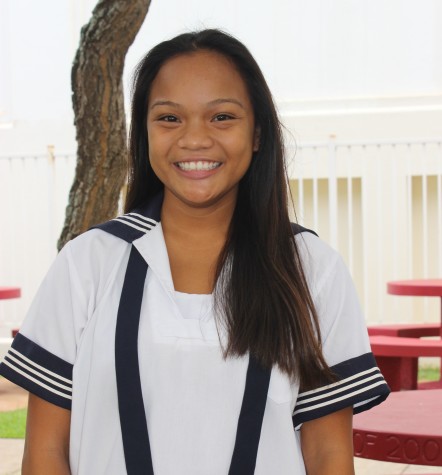 Janelle Medrano, Editor-in-Chief
Janelle Medrano is a senior and a third-year member of the Ka Leo staff. She enjoys dancing, hiking, snorkeling, and pogo-sticking. In her free time, Janelle...