National Honor Society benefits members and community
Members of the National Honor Society (NHS) are required to perform community service for the Academy each school year. Events such as the Science Symposium, band concerts and graduation are examples of events that need NHS assistance. In the current school year, 25 sophomores, juniors and seniors applied for membership. Acceptance is based on character, grades, leadership and community service.
"The National Honor Society is a great place for driven and dedicated students to contribute to the community and influence others with their work," said senior Lauren Wedemeyer.
"NHS provides other leadership opportunities for those inducted. Being in the National Honor Society allows for time-management and prioritizing," added senior Gloria Palma.
Not only is being in such an organization good for strengthening skills, but the services performed also help the community-at-large. Both student and community benefit through NHS.
When students begin looking at colleges, being a member of NHS is helpful in colleges' decision-making.
If colleges are looking at two equally qualified students with one in NHS and the other not, colleges often choose the student who is in NHS. The reputation of the society reflects its higher standards which gives students an extra edge in college admissions.
"I feel NHS provides a mechanism for students to be recognized for their hard work since Freshman Year. It validates what they've done and the commitment they've shown to service, leadership and character-building," said college counselor, Randall Fong.
"Membership in NHS should be an honor and something that is not taken lightly by colleges and universities. Usually NHS students are good role models for underclassmen and they encourage others to apply for membership for the society which motivates students to stay on task and make an impact however big or small," said Fong.
Leave a Comment
About the Contributor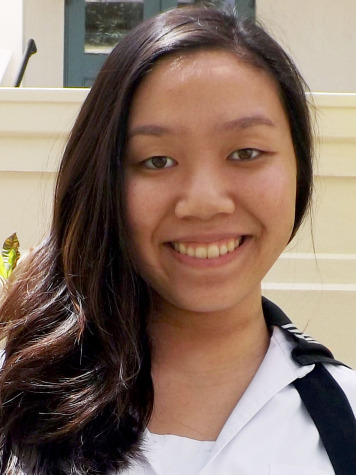 Victoria Chang, Reporter

Victoria Chang is a teacher's assistant at Punahou Dance School, teaches dance at the Performing Arts Center of Kapolei and is a member of the National...