Solar panels new addition on Academy campus
Sacred Hearts Academy students, faculty and staff assembled in the gym for a presentation by the Hawaiian Solar Energy Company on Dec. 10 for information about the school's plan to install solar panels.
The presentation informed students about the solar panels on the Marian and Primary buildings in the lower school as well as on the Student Center and Performing Arts Center roofs. In preparation for the installation, the Marian and Primary buildings had to be re-roofed to support the panels.
"Installing solar panels coincides with the Academy initiative for sustainability," business manager Randy Iwashita said.
The Academy contracted with Hawaii Energy Systems for installation of the panels and financing was through the Technology Credit Corporation.
The solar panels are an investment for the Academy because of the amount of energy being saved. The panels will save at least a third of the school's energy costs.
Currently, the Academy uses on average one million kilowatt hours of energy per year. With the solar system, the school will consume one-third of that, about 330,000 kilowatt hours.
Installers began to put up the panels during the Christmas break to ensure the safety of students and faculty. The project is anticipated to be finished and working by mid-February.
"This is a big step forward into the future for the Academy," Iwashita said.
Leave a Comment
About the Contributor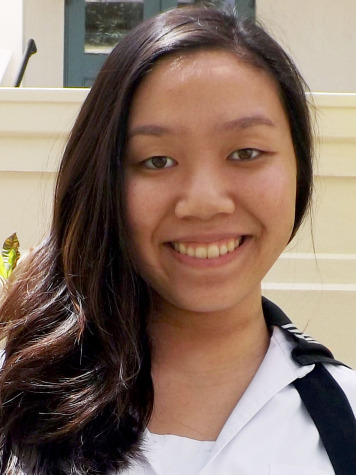 Victoria Chang, Reporter

Victoria Chang is a teacher's assistant at Punahou Dance School, teaches dance at the Performing Arts Center of Kapolei and is a member of the National...