Biennial Winter Ball takes place on winter solstice
The biennial Winter Ball will take place at the Japanese Cultural Center on Dec. 21, the winter solstice, which is the longest night of the year.
"Our Winter Ball will not be the typical Christmas dance. We're going for a more starry night kind of theme instead of the more dainty cheery Christmas one," said student body President Shaianye-Victoria Natividad.
"Besides being excited for the dance itself, people should be excited for the buffet as well! This year we will have a deluxe buffet with beef, chicken and fish as part of the menu. We are definitely excited to have the dance on such a unique date, too," said Natividad.
The theme for the Winter Ball is Carpe Noctem which means "seize the night."
"We chose that because it's the winter solstice and we wanted to 'seize' the opportunity to celebrate and enjoy the change of seasons," said adviser Toni Normand.
"Also, in the Mayan calendar, the world is supposed to end so we're 'seizing' the night, just in case," said Normand.
Tickets, priced at $40 per person for couples or $45 for individuals, will be sold starting in mid-November.
Normand added, "We have a committee that includes people from grades 9 through 12 with seniors Kimi Hashimoto and Missy Corwin as chairs."
Students can invite students from ILH or OIA schools.
For other questions regarding the Winter Ball, students should speak to Hashimoto.
Leave a Comment
About the Contributor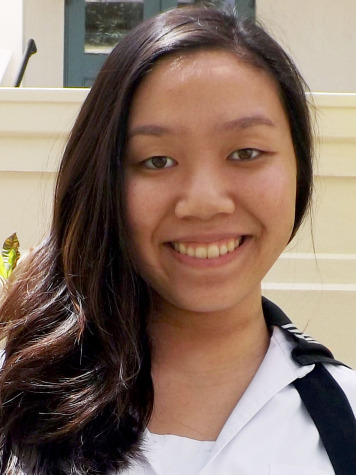 Victoria Chang, Reporter

Victoria Chang is a teacher's assistant at Punahou Dance School, teaches dance at the Performing Arts Center of Kapolei and is a member of the National...