Masses raise glasses to pay for students' classes
Laughter surrounded the Sacred Hearts Academy campus a few weeks ago, as the smell of food and wine wafted through the air. The third annual Academy Uncorked event offered gourmet food, wine and entertainment as a way to raise scholarship monies by raising glasses. 
This year, the event raised more than $100,000 for student scholarships. In the past, the event has financed 44 percent of students at the Academy, according to coordinators.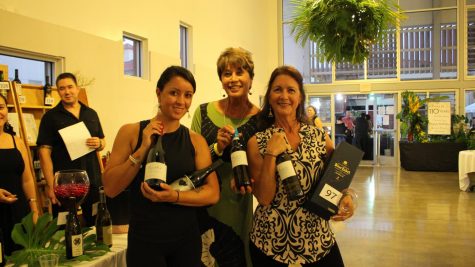 Guests participated in various fundraising activities, such as the lucky draw sweepstakes, live auction and a wall of wines. The live auction portion earned more than $47,300 and included valued packages, such as a Las Vegas VIP Vacation, two dinner parties and a special reception at the Alohilani Longboard Club. At the wall of wines, guests purchased randomly numbered chips, with the prize being the matching wine bottle.
High school math teacher Kimberlee McCoy won a staycation at the Kahala Hotel & Resort.
"I never win anything," she said. "(My favorite part of Uncorked was) being with coworkers in a setting outside of responsibilities and requirements and just getting to enjoy and have a good time."
Entertainment included live Hawaiian music and a performance by Academy senior Rachel Javier. While the guests listened to music, they enjoyed specialty dishes prepared by Chef Marc Anthony Frieiberg of Landmarc Catering. 
"(My favorite part of Uncorked is) being able to meet people from all walks of life," senior student volunteer Aubree Davis said. "A lot of the people there have a special connection to Sacred Hearts."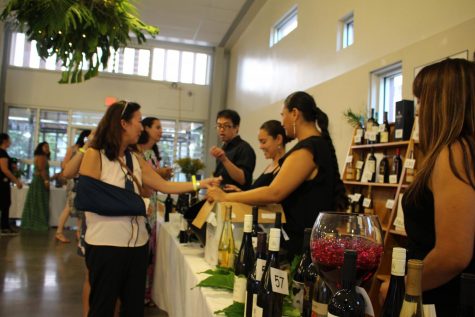 More than 200 volunteers helped with the event and included students, alumnae, parents and staff.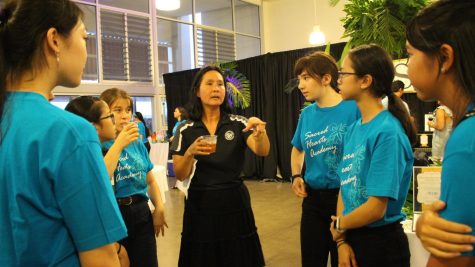 "It's a great way to show off our students and the kind of adults Sacred Hearts Academy wants to nurture," Development Office Assistant Loretta Loo said. "It allows our guests to have a tangible way of interacting with those affected by the funds raised by their attendance at Academy Uncorked."
Uncorked leaves a lasting impression on not only the guests but also on the students at the Academy. The money raised from the event, also raises students' spirits because guests hydrate to educate.
Leave a Comment
About the Writers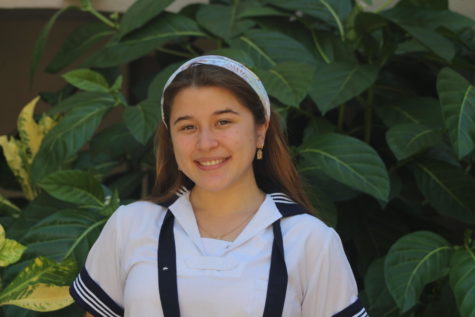 Ella blu Pakele, Reporter
Ella blu Pakele is a third-year Journalism student in her senior year. During her free time, she enjoys reading, trying new recipes, and going to the...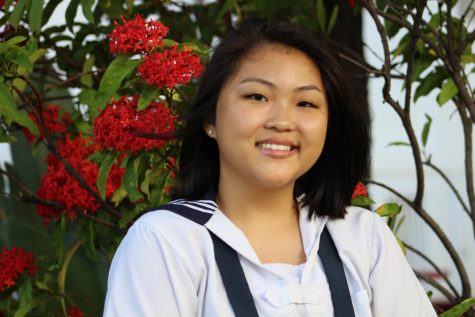 Brianne Ishihara, Reporter
Brianne Ishihara is a first-year Journalism student in her Senior year. In her free time. Brianne likes to do makeup, sew, embroider things, sleep and...