Nike campaign sparks debate among social media users
Popular shoe brand Nike is under fire for its latest advertisement debut featuring former San Francisco 49er's quarterback Colin Kaepernick. As a part of Nike's 30th annual "Just Do It" campaign, the company choose Kaepernick based off of his participation with the 49er's, as well as being the progenitor for the racial injustice protest of kneeling on one knee while the National Anthem was being played before National Football League (NFL) games.
Kaepernick, who has been working with Nike since 2011, first posted about his being a part of the campaign on Sept. 3 via Twitter, which featured his black and white headshot with the phrase, "Believe in something. Even if it means sacrificing everything," along with Nike's "Just Do It" phrase and logo on it.
Social media users have expressed mixed emotions about Nike's campaign.
Videos and pictures of users burning Nike products began circulating, along with smaller companies and schools replacing Nike products in light of the advertisement.
Since his initial kneel during the preseason games in Aug. 2016, Kaepernick and the NFL have had both positive and negative responses from the movement. They received comments ranging from him using his image for a good cause to him being unpatriotic.
Many fellow NFL players have joined Kaepernick in the movement by kneeling, sitting and staying in the locker rooms during the National Anthem.
In March 2017, Kaepernick opted out of his contract with the 49er's and has since been a free agent.
Despite the backlash of Kaepernick helping to lead the campaign, NFL continues to work with Nike, saying, "We embrace the role and responsibility of everyone involved with this game to promote meaningful, positive change in our communities. The social-justice issues that Colin and other professional athletes have raised deserve our attention and action."
Leave a Comment
About the Contributor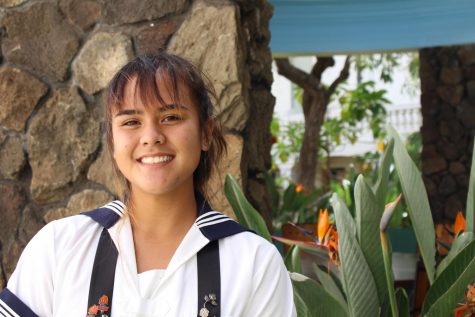 Rebecca Meyer, Features and Sports Editor, Reporter
Rebecca Meyer is a senior and third-year Journalism student. She is also the Features and Sports Editor. Being a journalist to her means being able to...