BREAKING NEWS: Academy to close due to Hurricane Lane
Sacred Hearts Academy will be closed tomorrow and Friday due to approaching category 4 Hurricane Lane, expected to hit the state tomorrow.
Head of School and Principal Betty White sent an email to parents, faculty and students with this announcement 20 minutes before school ended today.
Currently, the storm is on its way through the island chain at 150 mph, set to hit Maui and Hawaii Island later today.
Academy cancels after-school activities
The Department of Education (DOE) canceled all after-school activities through the weekend until further notice. Activities like the SAT, internships, sports, college courses and band practice have been canceled for the rest of the week.
The Academy's after-school care and Kamaaina Kids will resume as normal until 6 p.m. today.
College Board rescheduled this Saturday's SAT for Sept. 15 and other activities are still being rescheduled.
The DOE sent out a statement for all public schools to close on Thursday and Friday. Public schools are set to be reopened on Monday.
Students react to the situation
As the bell rang to indicate the end of school, students exited classrooms excitedly with the knowledge of two days off school.
Sophomore Amanda Matsukawa said that she's ecstatic for the four-day weekend.
"I am excited for school to end because I have more time to do homework and play games," Matsukawa said. "I'm not worried (about the hurricane) because being worried and freaking out won't help us."
Matsukawa is planning to watch a movie with friends tomorrow.
Her family is prepared for the hurricane with non-perishable items and bottles of water.
Prepare by making an emergency preparedness kit
The American Red Cross recommends making an emergency preparedness kit that includes items like water, non-perishable foods, a first aid kit, extra cash and copies of important documents. For more information, and the full list of recommended items for the emergency kit, go to redcross.org.
Stay out of flood zones and head toward a shelter
Shelters will open tomorrow at 10 a.m. but it is not mandatory to evacuate yet. Currently, 20 shelters will open for residents who live in flood zones. The shelters will not provide food and will be open to everyone including pets.
Leave a Comment
About the Contributor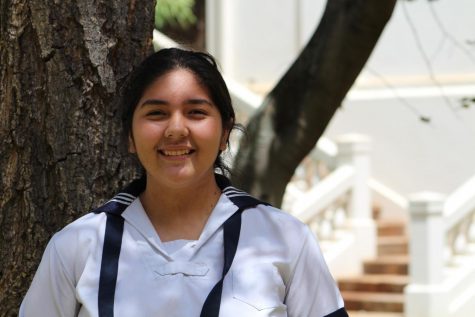 Shelby Mattos, News Editor, Reporter
Shelby Mattos is a senior and third-year Journalism student. She is the Publicity Chair for Division Council and participates actively in the Academy's...