Celebrating galfriends with Galentine's Day
Students started their Valentines Day a day early with a special holiday for girls, or gals, called Galentine's Day.
"This is an opportunity for students at the Academy to express their appreciation of their closest friendships," Sacred Hearts Academy senior Taylor McKenzie said. McKenzie is also the student council vice president
All students from grades 7-12 participated in this event by writing letters or funny message to their friends on a heart-shaped card.
Letters are written and collected in homeroom, and if students wanted extra hearts or time to write sweet notes they were given the opportunity to turn it into Cleo Eubanks, director of student activities. 
"I got two (notes) from my best friends and one from Mrs. Eubanks," McKenzie said. "My best friends wrote jokes and puns on their cards, and it made me laugh. It touched me to receive a note from Mrs. Eubanks because I've been in student council with her for two years."
"When we were researching names (for Galentine's Day), that name popped up so we decided to go with Galentine's."
The holiday, which is celebrated one day before Valentine's Day, was first created in the television show, "Parks and Recreations." First aired in 2010, the episode includes a celebration of female characters relationships.
Students participated in celebrations for Galentine's Day for the second time this year. As the holiday becomes more of a norm, students start to look forward to celebrating Galentine's Day.
"I look forward to Galentine's Day because I get chocolate and letters from my friends," junior Martha Nicholas said.
Leave a Comment
About the Contributors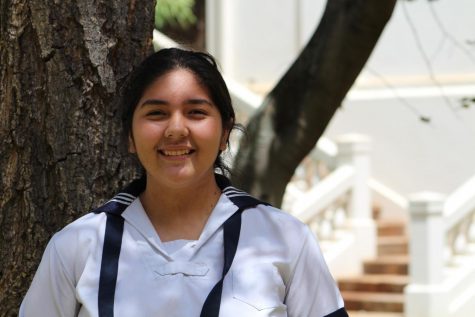 Shelby Mattos, News Editor, Reporter
Shelby Mattos is a senior and third-year Journalism student. She is the Publicity Chair for Division Council and participates actively in the Academy's...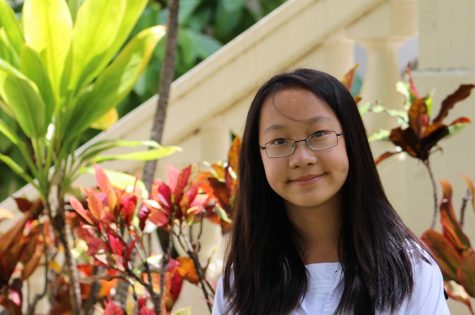 Lucinda Hu, Reporter
Lucinda Hu is a freshman and a first-year Journalism student. She was born in China and has been studying at Sacred Hearts Academy for about four years....