When asked about summer, some may say it was hot, busy or simply enjoyable, but for me, this summer was truly an unforgettable one that changed me as a person and gave me a broader view of what I want in the future.
There I stood, at gate 68 of the airport, anxiously waiting to board the Hawaiian Airlines Boeing 767 Jet that would take me to the country I've been waiting for what felt like an eternity to go to: Japan. I remember the chill I felt as I boarded the plane, despite the fact that I was wearing a heavy jacket and jeans in 80-degree weather. Not only was this my first time to Japan, but it was also my first time leaving the country.
The eight-hour plane ride to Japan allowed me to eat my first in-flight meal as well as actually have time to sleep. I'll never forget the feeling of sheer excitement I had when I saw the mountains and farms from the plane and hearing the announcement that we would be landing shortly.
Being welcomed by my Japanese friends at the exit with smiles and hugs, I knew the two weeks I'd be spending there would be the highlight of my summer.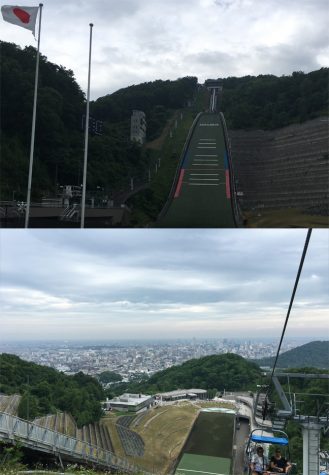 The entirety of my trip was spent on Hokkaido, Japan's northernmost island. For the first week, I had my family with me so we could visit the many tourist destinations, such as the Okurayama Ski Jump. This is where events from the 1972 Winter Olympics were once held.
Jet lag was an obstacle my family and I faced during the first week. Because Japan is 19 hours ahead of Hawaii, we would be tired by six in the afternoon, which was 11 p.m. Hawaii time. After a few days, our sleep schedules caught up with Japan's local time.
On days where my friends were busy, I'd walk with my aunties and cousin around the city and visit tourist sites on our own. One day, we visited the Sapporo TV Tower. We were able to go to the observatory deck, which overlooked the city. We also visited the largest seafood market in Sapporo.
Then the day came; when my family was due back to Hawaii, only to leave me with my homestay family. I assured myself days before that I would be fine and that I would have fun, but to no avail, right before everyone left, I cried. It was only after about 10 minutes of coaxing, I was ready to let them leave.
The apartment I stayed at was occupied by my friend, Masumi, and her mom, who spoke minimal English. I didn't have the confidence to use what I learned in Japanese to converse because I felt that I would say something wrong. Overtime, I got comfortable and made myself at home to the point where I'd say "I'm home," or "I'm leaving," like what I would say back at home but in Japanese.
The first day by myself with Masumi, I caught the subway for the first time and went to Maruyama Zoo. There I saw many animals that they don't have in Hawaii, such as a polar bear, deer, ostriches and a grizzly bear.  Shortly after, Masumi took me across the street to Hokkaido Jingu, the largest temple in Hokkaido.
Despite the weather getting up to 90-degrees, we settled for an udon lunch, complete with tonkatsu, breaded deep-fried pork cutlet.
From there, we caught the train back into the main city and Masumi, knowing I liked Japanese baseball, took me to an official team shop where pictures and memorabilia were displayed. After such an event-filled day, I had no problem sleeping that night.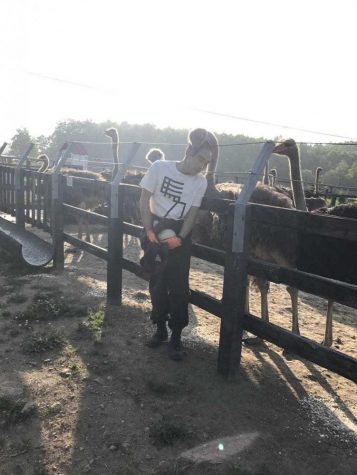 Our next adventure took us to the countryside mountains of Niseko. There, we visited Takahashi Ranch, which produces cream and milk famous across all of Japan. As we drove around the area, we made a surprise stop at an ostrich farm, where about 50 ostriches could be seen sprinting across a vast area. A farmer happened to be heading in from the field and let us hold a fresh ostrich egg.  
Even though we traveled to many parts of Hokkaido, the most memorable part of the trip was right in the city at a local high school summer festival.
Around this time, high schools in Japan usually host student-led festivals. I was grateful for the opportunity to not only attend one but also fully dress in a yukata, a Japanese summer kimono made of light fabric. It was at the festival when I was able to experience what schools in Japan are like, as well as being surrounded by people my age. There, I made friends and was later on invited by one in particular to spend more time with the next day.
The next day, my new friend, Yuuki, and I along with his family went to a large game center where we bowled, played ping pong and had a go at some of the many claw machines they had. Each machine had various prizes such as food, cartoon figurines and big plush animals.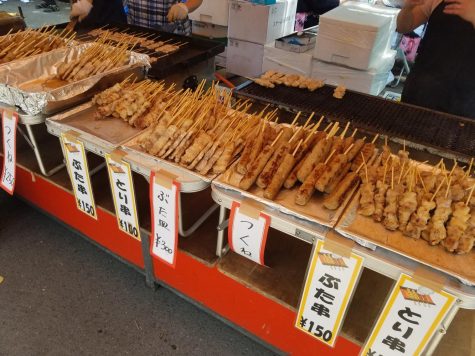 At the end of the day, I realized that it was the last night I would spend with everyone, as I'd leave the next day. At dinner, I met an uncle of Yuuki's who was an English teacher and was able to speak comfortably to him. After getting to know each other, he encouraged me not to be afraid of using my Japanese even though I may not know much and even gave me pointers on how to perfect the way I spoke. That night, I made a closer bond with everyone which made it really hard for me to say goodbye.
My last day in Japan was bittersweet. I visited the Sapporo Dome where my favorite baseball team was practicing for a game later on. My flight time was at the same time as the game, meaning I couldn't stay to watch. I also visited the William Smith Clark Statue, a popular tourist attraction in Hokkaido.
Getting ready to board the plane this time was different, instead of chills, I kept the warmth of love within me that everyone on this trip has shown me. Although I was sad to leave, I had no regrets of staying there because I was never actually by myself, over the course of that two weeks, I gained a second family.