Student's appreciation for teacher takes on poetic form
Sophomore Ashley Zhang's submission of a poem to Barnes and Noble's Best Teacher contest about her favorite teacher, band director Keith Higaki, won.
"I was shocked when I won because I thought that my poem wasn't very good," said Zhang.
Evidently, the judges thought differently. So did Higaki.
"Her poem was quite creative and well written," said Higaki. "I feel very honored and at the same time very surprised to have even been nominated. When I found out, it was a total surprise for me. My initial thought was 'why me?' It was very nice of her."
"I chose Mr. Higaki since he's the teacher I'm most comfortable with," said Zhang.
At the presentation at Barnes and Noble, Zhang read her poem before her family, Higaki, administration and the award givers.
The store representative presented gifts, which included "ten pounds of classic books" for Higaki and a $25 gift card for Zhang.
"It was a total surprise, but it's an honor to be recognized by a student who felt strongly enough to write about me. In a positive manner," added HIgaki, laughing. "I'm very honored and very appreciative."
About the Writer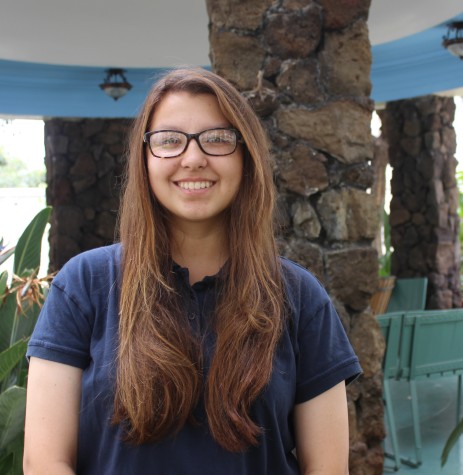 Zoierae Hill, Contributing Writer
Zoierae Hill is a second-year reporter for Ka Leo and a senior at the Academy. She enjoys going on adventures with her friends, listening to music and...