Students invited to perform with ACDA National Honor Choir in Salt Lake City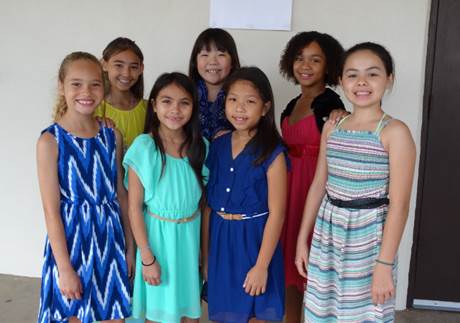 Janelle Medrano, Reporter
February 23, 2015
Hang on for a minute...we're trying to find some more stories you might like.
Seven lower school students will represent the Academy in the American Choral Directors Association (ACDA) National Honor Choir from Feb. 25 to 28 in Salt Lake City.
The students auditioned in October when they recorded their individual versions of "America." The tapes were among 3, 300 entries from across the U.S. sent to the judges on the mainland.
The Academy students who will participate with the Elementary National Honor Choir include fourth graders Ariana Dowda-Gates, Andromeda Tong, Lauren Lee and Millie Rice, and fifth graders Zandrina Cambra, Ayla Hakikawa and Ceana Fitzgerald.
Lower school music teacher, Deborah Okada, said, "The girls have been learning seven songs that were sent to them before Christmas break. They have been practicing after school. If they don't know their songs, they will not be able to participate."
During the trip, the seven singers will meet other members of the Honor Choir and practice in morning, afternoon and evening rehearsals. They will perform twice on the evening of Feb. 27 and the afternoon of Feb. 28.
The singers have also been invited to sing with the Mormon Tabernacle Choir in the closing performance on Feb. 28.
Okada said, "I am very proud of the girls because they have been working very hard. They will learn a lot from this experience. This is an opportunity of a lifetime."
About the Writer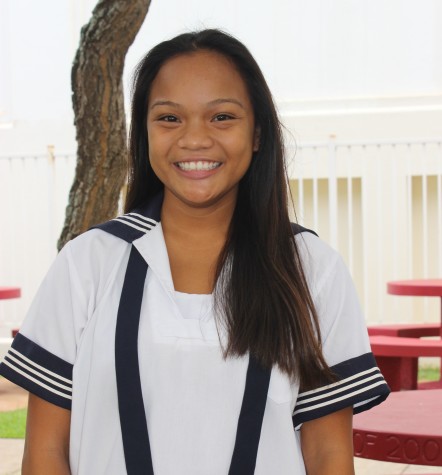 Janelle Medrano, Editor-in-Chief
Janelle Medrano is a senior and a third-year member of the Ka Leo staff. She enjoys dancing, hiking, snorkeling, and pogo-sticking. In her free time, Janelle...