Juniors transition into upperclassmen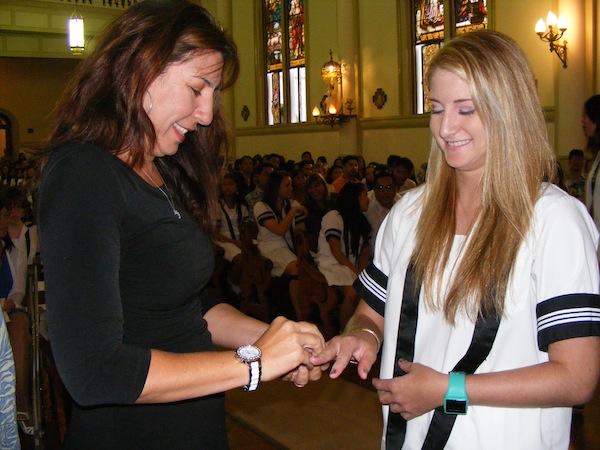 The Junior Ring Ceremony was held on Mar. 22 in the chapel, commemorating the progression from underclassmen to upperclassmen.
The evening began with a processional including the singing of the alma mater in harmony. After the juniors entered, members of the class council spoke about the characteristics of the class of 2013. Adviser Wendi Vincent touched on the theme of "one heart, one soul," symbolizing the class as all the hearts beating as one.
"The emphasis of the ceremony was two-fold. First, it was to celebrate our division because of the accomplishments and our work towards unity. Secondly, it was to give each junior an opportunity to reflect on the important role the class would play as seniors in school," said Vincent.
"Ms. Vincent wanted us to emphasize effort in our speeches because in order to strive for the best, we need to put in the effort," said council member Chelsea Nicholas.
The class ring symbolizes the transition from underclassmen to upperclassmen.
"I thought singing the alma mater in harmony and receiving my ring from my parents was really beautiful. The entire ceremony was really well done," said Kelli McGhiey.
Students could have bought a class ring or pin. The tradition of the ring has been around for a long time.
"I believe the tradition of getting a ring began around the 1940s," said campus minister and alumnae, Sr. Katherine Francis Miller.
Students had the choice of the traditional ring or a class pin. Regardless of what the student chose, every student had a special moment and confidence in knowing that she was now an upperclassman.
"I think the ceremony went very well. It went smoothly and efficiently. The parent feedback has been very good," said Vincent
Leave a Comment
About the Contributor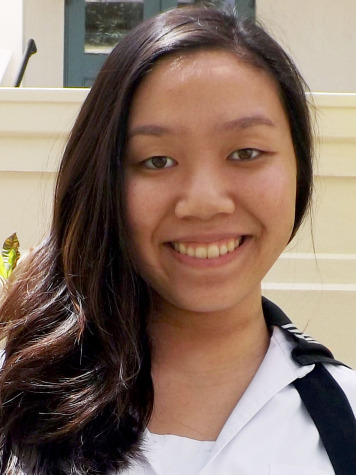 Victoria Chang, Reporter

Victoria Chang is a teacher's assistant at Punahou Dance School, teaches dance at the Performing Arts Center of Kapolei and is a member of the National...