Food Network influences American food culture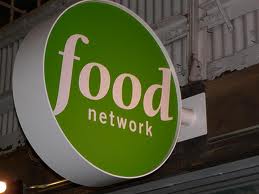 The original Food Network was not what it is today.
In 1993, the Food Network was founded by Reese Schonfeld. The TV Food Network was its original name, shortened to Food Network a few years later. Several years later, Schonfeld sold the company to Scripps Network which owns the channel today. The Food Network has its headquarters in New York City.
The Network is divided into daytime programming and primetime programming. Primetime is the time of day that has the greatest number of viewers. It is from 7-11 p.m. Daytime programming consists of instructional cooking programs while primetime programming consists of cooking and baking competitions.
The Food Network has given people with a passion for cooking the chance to share their love of cooking with America. Some of the original Food Network stars were Emeril Lagasse, Mario Batali and Bobby Flay. As the network's popularity grew, more celebrity chefs, including Rachael Ray, Giada De Laurentiis, Alton Brown, Ina Garten and others, have hosted their own shows.
"I like Sandra Lee because she's funny and simple. I also like Giada De Laurentiis because she's personable and makes the food she cooks really simple. She makes viewers want to try different foods from Italy. When 'Ace of Cakes' was on, I really liked Duff and all the bakers. It showed viewers that even though you're working, you can still have fun," said senior Kristie Anne Figueira.
As the Food Network grew, the shows began to move away from "how-to" genre, expanding into reality-based competitions, scientifically based shows and shows that showcased different cuisines.
"Some cultures may have less appetizing foods. The Food Network shows that focus on exploring foods from different cultures has allowed Americans to be more accepting of different cultures' foods. It makes Americans want to try different foods from other places," said sophomore Zoe Krispin.
"They [the Food Network] have more reality shows instead of shows strictly about cooking food. It seems like it's more about prize money for the competition shows rather than focusing on the food. It may have changed because viewers like competitions,"said senior Sarah Garcia.
As the Food Network continued to expand, Americans' views about cooking and eating changed. The network's programs and personable hosts inspired Americans to pursue culinary careers or simply cook more varied meals.
In the beginning, shows were based on teaching the basics, but they quickly grew more advanced with intricate shows that dealt with cuisines from around the world, timely meals with common ingredients as well as proper cooking methods.
"Before, there was literally a show that taught people how to boil water called 'How to Boil Water.' Now, there are shows that show you how to do everything. They show you how to cook Christmas dinner, Thanksgiving dinner, and how to use knives and other kitchen materials properly. The difficulty level is greater. It's changed because America has changed. The technology has allowed for cooking to be simpler and faster. For example, instead of using a whisk to make something smooth, a blender can be used," said Figueira.
The Food Network has exposed Americans to a variety of foods from all over. More people are learning to cook through the Food Network and more are becoming adventurous and experimental in their eating habits.
"My aunty's niece used to watch the Food Network but was a really bad cook. She began to watch the shows on the network and quickly learned a lot of techniques. After watching and trying out the recipes and techniques, she became a better cook," said junior Kristen Pang.
Leave a Comment
About the Contributor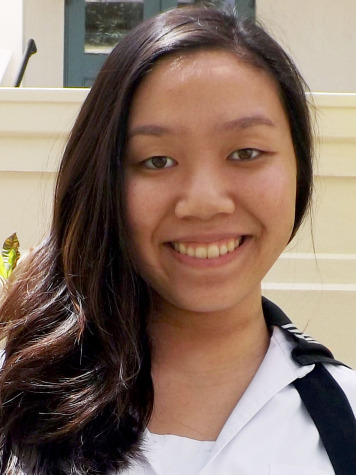 Victoria Chang, Reporter

Victoria Chang is a teacher's assistant at Punahou Dance School, teaches dance at the Performing Arts Center of Kapolei and is a member of the National...