Focus on giving, not getting
Christmas is right around the corner. Instead of focusing on the receiving part of the festivities, why not make this time of year a little more merry by giving?
One way you can give is by helping a local, non-profit organization, like Thrive Global Hawaii. The organization, which was established last year, aims to prepare young adults transitioning out of the foster care system into adulthood.
Volunteers interested in helping out may do so through various community service projects, such as serving food to homeless or assisting with community events, such as the Xterra Worlds 2016 event in December.
Despite its relatively new status, Executive Director Christina Cogen has high hopes for this program. These goals include: increasing volunteer connections with local high schools and going on international service trips.
Cogen shares why she decided to give back to the community in this way.
"I remembered my own struggles growing up in a volatile home, with bouts of homelessness, poverty, heading to school malnourished and lacking focus," she said. "(It made me realize) just how important preparing youth for adulthood really was."
Cogen's childhood hardships empowered her in adulthood. While studying psychotherapy, she felt a call from God to become a minister and improve the lives of others. This lead her to a life-altering journey as a chaplain, when she was stationed in Iraq and Afghanistan.
While deployed, Cogen sustained a critical spinal injury and was left paralyzed from the neck down. Two surgeries and an extensive amount of rehab later, and Cogen made a remarkable recovery: she had regained full function of her extremities. This experience, however, left her with something that she didn't want to change: her nickname, "Tippi."
During rehabilitation, the only way that Cogen could learn to walk was on the tips of her toes. It was a story that was almost metaphorical to her journey in life, leading her to where she is today as executive director of Thrive Global Hawaii.
"After two years of working on my balance and ability to walk, (the nickname) stuck," she said. "I also love it because it marked a new beginning to my life."
For more information on Thrive Global Hawaii and how to volunteer, visit www.thriveglobalhawaii.org/.
About the Contributors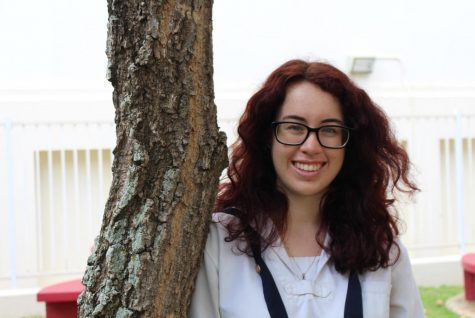 Taylor McKenzie, Webmaster, Reporter
Taylor McKenzie is currently a senior and a second-year Journalism student. She is the Vice President of Student Council, President of PAAC Club, member...