FOODIE FRIDAY: Pipeline Bakeshop & Creamery
[slideshow_deploy id='11243′]
There's a new bakery in Kaimuki that might be giving Leonard's some competition. Pipeline Bakeshop & Creamery is quickly growing in popularity, as a business that makes everything from scratch. But it's the unique selection of malasadas that keeps customers coming back.
Malasadas cost between $1 to $1.30 each. They can be coated with white sugar, cocoa sugar, li hing sugar or coffee sugar and are what many customers describe as perfection.
"The malasadas were fluffy and chewy," Sacred Hearts Academy sophomore Ashley Zeidler said. There is also the option to add less sugar, for those looking to cut down on calories.
The bakery not only sells malasadas but also made-from-scratch ice cream, which takes about two days to make. Customers enjoy a variety of flavors that include everything from typical ones, like vanilla, to more unique flavors, like oatmeal cookies.
"It was my first time tasting oatmeal ice cream," sophomore Martha Nicholas said. "The oatmeal cookie was crunchy, and the ice cream was smooth. The proportions were also really good."
The menu of sweet treats does not stop there. Pipeline's cake bombs, or mini bundt cakes, are also one of the bakery's top-selling items. Many customers agree that the cake bombs are packed with moisture and bursting with flavor. Recently, Pipeline introduced a new coffee-flavored cake bomb, which uses local coffee.
Sophomore Jasmine Matsumoto ordered a matcha-flavored cake bomb.
"(The cake bomb) was soft but not too soft," Matsumoto said. "The matcha wasn't bitter, and it was light. It was the right amount of everything."
Pipeline is opened Wednesday through Saturday, from 7 a.m. to 9 p.m. It is also opened on Sunday from 8 a.m. to 9 p.m.
Pipeline Bakeshop and Creamery is located at 3632 Waialae Ave.
Leave a Comment
About the Writer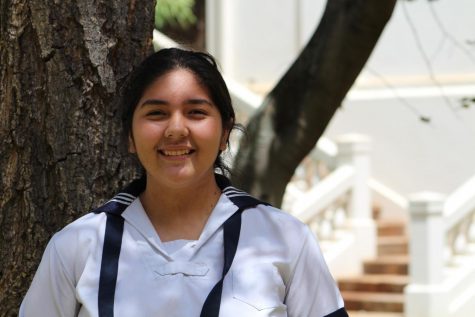 Shelby Mattos, News Editor, Reporter
Shelby Mattos is a senior and third-year Journalism student. She is the Publicity Chair for Division Council and participates actively in the Academy's...