Students travel to Indiana for mission trip
Janelle Medrano, Reporter
May 1, 2015
Hang on for a minute...we're trying to find some more stories you might like.
Junior Nikaela Busekrus and freshmen Lisee Busekrus and Maria Hiel traveled to People of Praise Center in South Bend, Indiana, to attend an Action Conference from Apr. 7 to 12.
The students are involved in a Christian community called the People of Praise (POP) and in a high school group within POP called Action.
Nikaela Busekrus said, "In Action, we go on mission trips to poor neighborhoods in Indiana and Louisiana during the summer. We also do service projects and outreach activities in our community during the year. We went to an Action Conference with other Action teams from around the country and discussed what we are doing in our communities, what we want to do in the future and how we can support each other to build God's kingdom."
About 200 people came from 11 other Action Teams in the United States. Throughout the year, Action members brainstormed ways to fundraise mission trips, outreach activities to do throughout the year and service projects.
During this trip, the group participated in praise and worship, learned how to film videos to show the work that they are doing and created plans and activities to use at the summer day camps Action puts on for children in poor neighborhoods.
Hiel said, "We don't need to go to Africa to help people because there are people who need help in our communities. God wants us to help others. In the scriptures God says  helping others is helping him. That is what I gained from this. In order to be closer to God, we need to serve and love his people."
On the last day of the conference, the students went out into the neighborhood in small groups to do "Door to Door," where they walked around neighborhoods asking people if they wanted to pray with them.
Busekrus said, "When we first started, I was absolutely terrified to talk to random people about God and pray with them. In the hour my group walked around and knocked on a lot of doors where no one was home, got a couple of doors closed in our faces and a few weird looks. However, we were able to pray with several people and also have really good conversations with people who did not want to pray. Doing Door to Door really made me more confident and excited about talking about God and taught me how to show God's love to people through Action."
About the Writer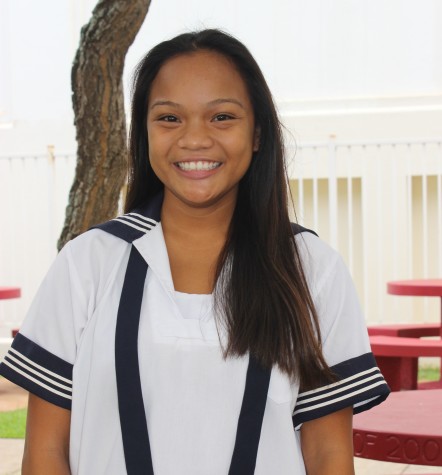 Janelle Medrano, Editor-in-Chief
Janelle Medrano is a senior and a third-year member of the Ka Leo staff. She enjoys dancing, hiking, snorkeling, and pogo-sticking. In her free time, Janelle...