Academy's Annual Gala provides scholarships for students
The 17th Annual Scholarship Gala takes place on Sept. 28 at the Sheraton Waikiki Hotel. Alumnae to be honored include Kathy Dolim Bow, '71; Irene Dung Yamashita, '72; Leslie Kop, '80; Nena Li Won, '32; Randiann Porras-Tang, '70; and , Pohai Stone Souza, '65, former Hawaiian Chant and Dance teacher.
The evening will begin at 5 p.m. with a silent auction, followed by a dinner and program at 7 p.m. with performances by Academy students.
Performers include sophomore Sara Martell who will do a hip hop dance and juniors Kaena Kekoa and Tiare Sadaranadna who will sing with senior Kiloni Ramo.
"I am performing a hip-hop number along with some of my fellow advanced dance classmates. I am really excited to have been selected to perform!" said Martell.
Ramo added, "We will be singing 'Defying Gravity' from the musical 'Wicked.'"
The Scholarship Gala is a major fundraiser for Sacred Hearts Academy as it provides many students the opportunity to attend the Academy through tuition aid.
Last year, $100,000 was raised for the scholarship fund.
"Around 300 students receive tuition assistance each year. The Gala money goes into a big scholarship pot. The amount of financial aid given is close to a million dollars. The money raised from the Gala supports a large portion of that aid," said Development Director, Andrea Hamilton.
"I am looking forward to contributing to this really exciting event that will hopefully help others receive scholarships in hopes of achieving their dreams and getting a good education," said Ramo.
Without this major fundraiser, many students would not be able to afford the education provided by the Academy.
Tickets are on sale for $125 per person. Persons interested in attending the Gala should contact Andrea Hamilton at ahamilton@sacredhearts.org or (808) 734-5058 ext. 229.
Leave a Comment
About the Contributor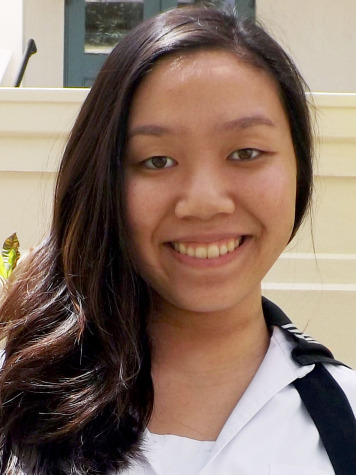 Victoria Chang, Reporter

Victoria Chang is a teacher's assistant at Punahou Dance School, teaches dance at the Performing Arts Center of Kapolei and is a member of the National...