Young chemists find ways to purify water
Hang on for a minute...we're trying to find some more stories you might like.
Millions of people across the globe lack clean drinking water, which is a leading factor in increased rates of poverty, hunger and illiteracy. It is also what prompted Sacred Hearts Academy chemistry students' semester-long project–focused on finding ways to purify water in developing countries.
Student were assigned to groups of three and were able to select a country of their choice. They presented their findings to faculty and staff members last month.
Junior Tate Lutu and her group members selected Gaza. She said she enjoyed the project, which was dubbed by chemistry teachers as the "Water Project."
"We liked being able to pick the country of our choice," she said. "I feel like since we were able to pick (the country), we had more of an interest in doing (the project)."
Since there were more than 30 student groups, each teacher listened to three group presentations. The students presented in classrooms throughout the school, including the student center and conference room.
The countries the students chose were from all over the world, including Afghanistan, Thailand, Bangladesh, Morocco and Haiti. These countries are among dozens today struggling to find clean drinking water.
Students presented their solution to filtering contaminated drinking water, sharing results that tested the quality of the water. In addition, they shared how the water supply in the country they researched differed from that in Honolulu.
Throughout the project and presentation, students felt they gained valuable experience.
"It felt like I was giving an important presentation," Lutu said. "It felt official, since the teachers were watching and asking questions. It didn't feel like a normal presentation in front of our class."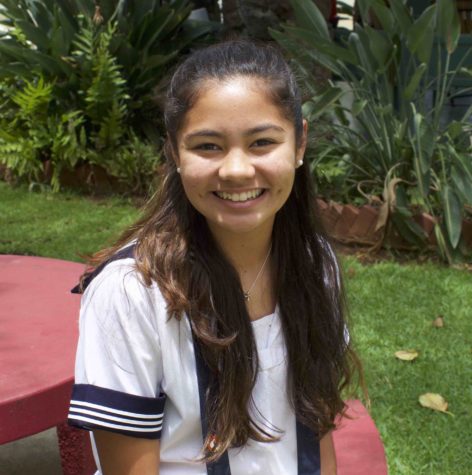 Kekaimalie Woods, Reporter
Kekaimalie Woods is currently a junior at Sacred Hearts Academy. This is her first year in Journalism. Outside of school, she plays soccer for Hawaii Surf...