Club Captures: Earn community service with these clubs
Lacking community service hours? Need 25 hours before the end of the year? In this Club Captures article, there will be interviews on clubs that specifically offer community service hours. From a recent club picking fruits off of neighborhood trees to hosting celebrations at Loliana Hale, here are three clubs that let you have fun while doing community service.
If you're looking for clubs that have meetings outside of school, then The Kokua Tree Club is the place for you. Made by Academy sophomore Cocomi Mehring with advisor Kehau Bugado, this club has events that occur outside of school, giving you many opportunities for community service. The Kokua Tree Club was created as a branch of Mehring's friend's organization, as Mehring and her friend thought it'd be a good idea to create a club that branches from Punahou School's Kokua Tree organization. This club enlightens you with being surrounded by nature and new faces, while being grateful for its presence, as it did to Mehring.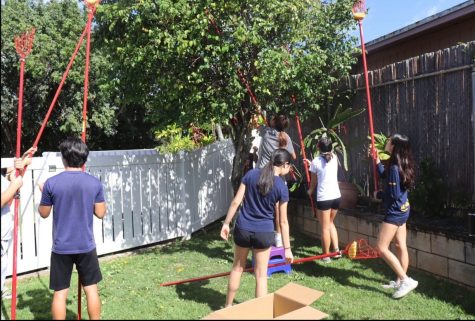 "I have seen change in myself. I feel as if I appreciate the things around me more, and I savor every moment of mother nature," Mehring said. 
Depending on the neighborhood that reaches out to the organization, Mehring will notify those in the club about the possible community service opportunity and keep track of who's willing to attend. The meetings outside of school are mainly seen as a time for picking fruits from trees and donating them to charities. What makes this club special to Mehring is that this is the first club she currently runs as The Kokua Tree's Club president. She is excited about this new experience as a club leader.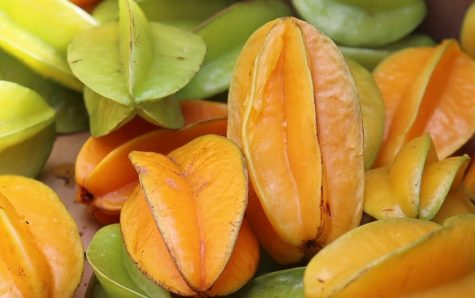 Club meetings vary, but if you are interested in getting community service, club or not, email Mehring at cmehring25@student.sacredhearts.org. The Kokua Tree organization also has an Instagram account at @thekokuatree. 
If you are looking for corporal services, then the Outreach, Unite, and Renewal (OUR) Club is for you! This club was brought back by Academy seniors Abigail Walker and Karissalyn Chang, as president and co-president. The club focuses on helping others and doing good for others around them. Their partnerships with Loliana Hale have done numbers for others as the club puts up seasonal celebrations for the children to celebrate. 
The origin of the club is unknown, but with the club's re-establishment, they focus on building up college apps and pushing out more of a positive impact on the community in helping others.
Chang's experience as one of the club leaders and club members has been pleasant for her, giving her more responsibilities and chances to serve others. She came to the OUR Club from the LIFE Team when Academy sister Sister Katherine Francis-Miller offered the club's resumption.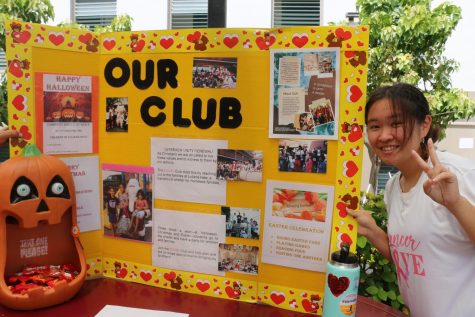 "My curiosity and desire to take on more responsibilities in a way that would serve others more led me to volunteer as an OUR Club leader," Chang said. "Sister Katherine had asked the LIFE Team if anyone would be willing, so I couldn't say, 'no' to Sister, of course!"
The club meets once a month in A300 to discuss with theology teacher Mary Ellen Miller about community service in the Lolina Hale and what celebrations they should plan for next. A few days before said celebrations are being held, they will hold an additional meeting to confirm headcount and what will be happening in the Hale. 
If you are interested in participating in these activities or in joining the club, please email Chang at kchang23@student.sacredhearts.org or Walker at awalker23@student.sacredhearts.org. Chang encourages current sophomores and freshmen or LIFE Team members to join the club, giving Loliana Hale and children bigger and better celebrations in the future.  
Leave a Comment
About the Contributor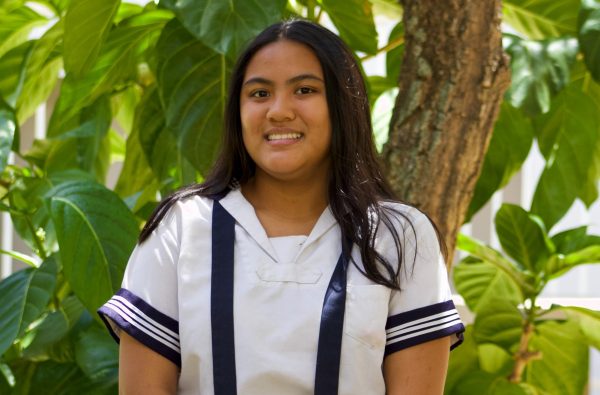 Gennellea Amasol, Reporter
Gennellea is a second-year Journalism student and a junior at the Academy. She hopes to improve her writing skills and sharpen her ability to talk with...