Club Captures: Gain life skills from these clubs
Looking for a club that will help you in the real world? This Club Captures article will discuss three clubs at Sacred Hearts Academy that can be the reason for your success through job interviews, college or even a simple meal for the night. 
Girls Got Grit
Girls Got Grit (GGG) is a program, under the leadership of Jana Park Moore, that helps Academy students build up their resume and experience in the life of work. In this club, Moore teaches members about time management, public speaking, cooperation and professionalism. 
GGG was established six years ago by parent and board member Shelley Cramer to provide students with opportunities to connect with local professionals and to experience the "working life." Students in this program are also provided with a mentor throughout the program. Public speaking is one skill that the program works to build.
"Sometimes students get extremely nervous to speak in front of a large crowd, so we practice again and again, have dress rehearsals and remind everyone at the end of the day, it's all about trying your best," Moore said.
Their meeting times are twice a week during lunch through the months February to April. Internships are typically in the summer, lasting two to four weeks. For more information, email Moore at jmoore@faculty.sacredhearts.org. 
International Club
If you are looking for a club that mainly focuses on speaking skills and real-world connections, then the International Club is the club for you. This club was created to help new students or international students feel comfortable in an environment where they can talk to each other easily. The members discuss new countries, practice having conversations with other students and eat cultural food. 
"The significance of this club is to help students adjust to the school, create a comfortable, relaxing environment to converse with students, learn English and speak English outside of the club without feeling nervous," Academy senior Ria Nagashima said.
This club aims to teach international students what major events happen here in America, such as specific holidays and traditions. Academy senior Isabelle Tamashiro describes her experience of this club as an effective way to learn how to communicate with students. 
"This club is special to me because its main mission is to help the international students feel more at home here at SHA," Tamashiro said. "And even though I'm not an international student, I wish I had a club like this when I was an incoming student." 
The club meetings are once a month on Tuesday in Japanese language teacher Nami Shibuya Grafia's classroom. For more information, email Nagashima at rnagashima23@student.sacredhearts.org. 
Cooking Club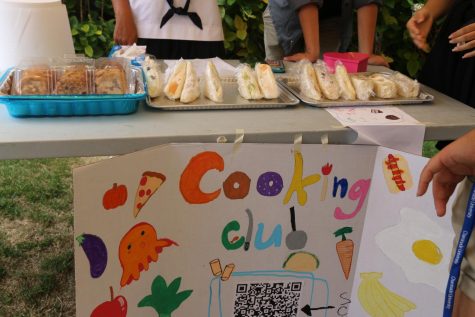 Getting hungry while reading this? Want to learn how to cook for yourself? Then visit the Cooking Club's once a month meetings during ACP or lunch. These students come to the classroom with their cooking utensils and eating utensils ready to use. The Cooking Club has started up again this year, becoming one of the most successful clubs at the Academy. 
This club has currently given students the opportunity to learn how to cook and make simple foods like sushi. The reason why they've been wanting to teach students how to cook is to improve their cooking skills for college. During this time, most students will want to save money and not rely on others for food.
"Learning how to cook will help people earn more life skills, like eating healthy, budgeting their money and being able to make their own food in four years of college," Academy junior Xinyi Dai said. 
The club members plan to make fruit Tanghulu. This is a sugary type of candy with fruit skewered with a stick and dipped in boiling sugar. 
The club members learn how to cook properly, so that they can cook for themselves. Part of the club's mission also includes teaching students how to safely cut items or boil types of foods while still putting the fun in cooking. 
Academy junior Nikki Kaahanui explains why this club is a recommendation in her books.
"I think it's a good way to put your cooking skills to the test and even if you don't know how to cook, you should try, and you might find a new hobby," Kaahanui said. 
For more information, email Dai at xdai24@student.sacredhearts.org.
Leave a Comment
About the Contributor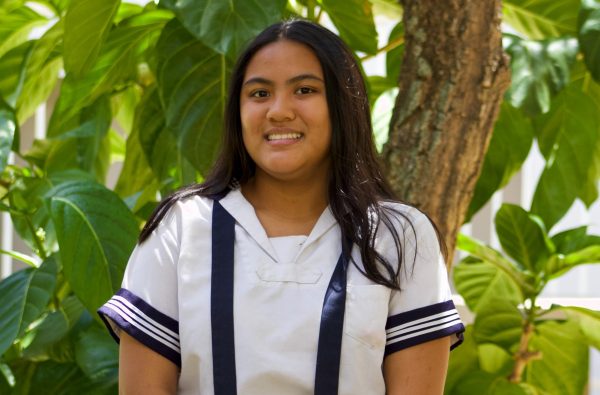 Gennellea Amasol, Reporter
Gennellea is a second-year Journalism student and a junior at the Academy. She hopes to improve her writing skills and sharpen her ability to talk with...